Twitter's Coronavirus Worries About 'America's Grandma' Betty White
The current coronavirus (COVID-19) crisis taking place is unsettling for sure. It's a stressful time and one in which we're worrying about our kids, quarantining, social distancing – and Betty White.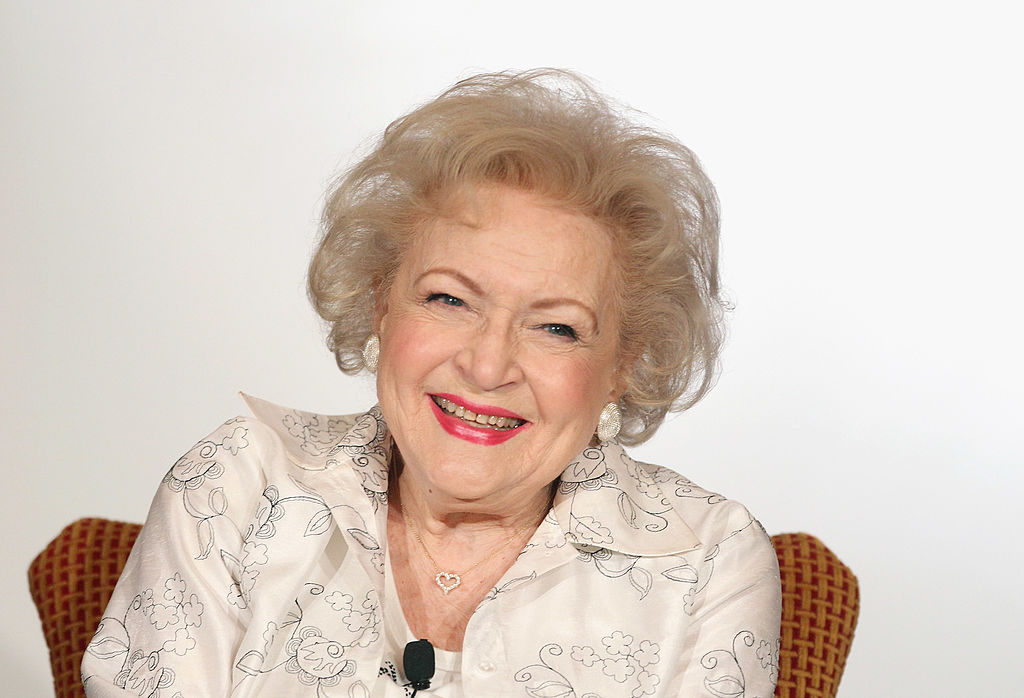 The former The Golden Girls star gave an update on how the pandemic has affected her.
Betty White just turned 98
The beloved actress in January celebrated her 98th birthday, but to look at her, Betty White clearly has no intentions of slowing down. She swears by a hot dog a day and keeps active in charities dedicated to the care and wellbeing of animals, a beloved cause of hers.
As part of her birthday celebration, Parade in Jan. 2020 asked White about how her love of animals came about.
"I was the lucky little girl who had parents who went for a walk and they'd come home with a dog or a cat," she told TV Guide in 2009. " 'He followed us home, Betty. Can we keep him?' [they'd say.]"
She explained at that time that she doesn't like being referred to as an animal activist.
"I don't get into the political side or the demonstrative side," she continued. "I'm just totally devoted to health and welfare. You know what the problem that animal activists sometimes have?"
"They only concentrate on the heartbreaking things to the point where the general public think, 'Oh, here comes those animal folks again and I'm going to hear all the things I don't want to hear.' They forget to celebrate all the gains that we've made."
High-profile figures affected by coronavirus
Having spread to over 100 countries, the coronavirus is now considered a pandemic. Famous or not, wealthy or middle-class, the virus is affecting everyone worldwide.
Tom Hanks and his wife, Rita Wilson, were the first to publicly announce they had been positively diagnosed with the illness while Hanks was in Australia shooting a film.
Canadian premier Justin Trudeau has been placed in isolation for two weeks after his wife Sophie Grégoire Trudeau tested positive.
Utah Jazz star Rudy Gobert, after purposefully touching all the microphones at a press conference this week, was diagnosed with coronavirus. He was harshly criticized for his carelessness in exposing others to the virus. His diagnosis led to the suspension of the NBA season.
Gobert apologized for his thoughtlessness, saying in part, ". . . I would like to publicly apologize to the people that I may have endangered. At the time, I had no idea I was even infected. I was careless and make no excuse."
How Betty White is feeling
Today reported this week that a representative of White's told the morning show that "Betty is fine."
The former Mary Tyler Moore Show star's name had been trending on Twitter after Hanks' announcement of his and his wife's diagnosis with coronavirus and, naturally, the Twitterverse was immediately concerned for White.
One tweet read, "I swear to God Almighty, if #BettyWhite gets Corona'd, Imma going to lose my mind. PROTECT AMERICA'S GRANDMA AT ALL COST!"
COVID-19 seems to be affecting elderly patients much more severely than younger ones.
"The elderly are going to be the ones who become symptomatic," Infection preventionist Karen Hoffmann told US News this week.
"When they get an infection, any respiratory infection – but particularly this new coronavirus, probably because they haven't seen this strain before – they're going to have more severe disease, as they would with influenza," says Hoffmann. "That's what we're seeing so far."