'Two and a Half Men': Charlie Sheen's Arrest Followed With a Raise to $1.8 Million an Episode
In the late 2000s, Charlie Sheen was certainly #winning. At that time he was still happily married to Brooke Mueller, with whom he shares twin boys Bob and Max. Despite being married twice before, Sheen told friends that "this feels like my first real marriage." He was also bringing in some serious money, playing Charlie Harper on the popular sitcom, Two and a Half Men. 
So why did Sheen end up being arrested on domestic violence charges? And afterward, how was he still able to negotiate a pay raise, ultimately earning a whopping $1.8 million per episode?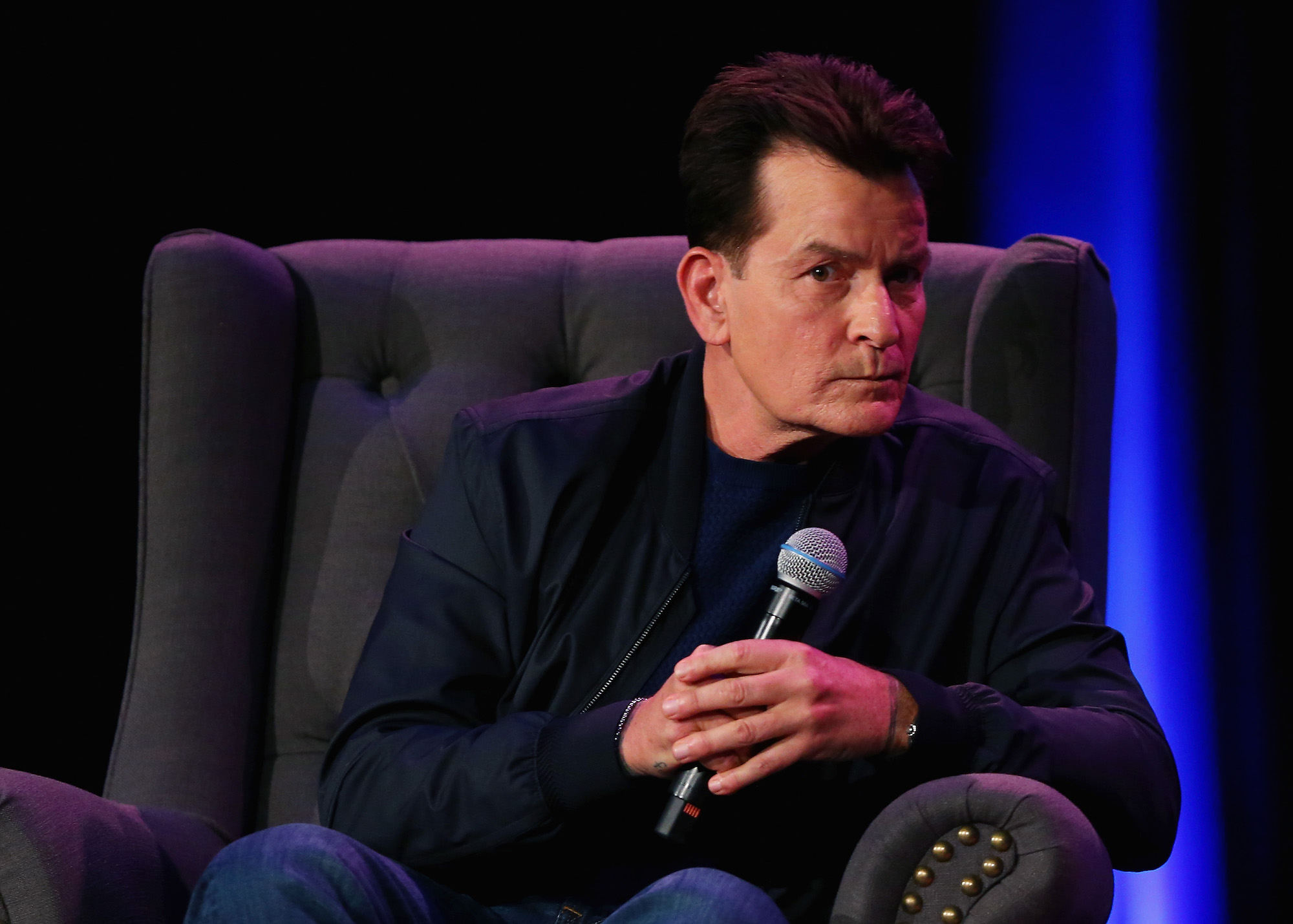 Sheen is no stranger to family problems
Charlie Sheen's family problems extend beyond his multiple ex-wives and messy divorces. His father is legendary actor Martin Sheen. Unfortunately, the pair have had a less than ideal relationship over the years. At one point, the two were even estranged. 
Thankfully, the father/son duo patched things up after Charlie revealed he was diagnosed with HIV back in 2015. Martin has been supportive of Charlie going public with his diagnosis.
In fact, the two are so close now that Charlie was worried about his father during 2018's Woolsey Fire, according to The Hollywood Reporter. When he couldn't get a hold of his parents, Charlie sent out a frantic tweet asking anyone for information on the whereabouts of Martin and his wife Janet. His panic was short-lived, as Martin tracked down a reporter in Malibu Beach. In an on-air interview, Martin let everyone, including Charlie, that he was OK. 
Sheen once spent Christmas Day behind bars
On CBS's Two and a Half Men, Sheen played the heavy-drinking womanizer Charlie Harper. As it turns out, his TV role wasn't too far from real life. Many would say that Sheen's downward spiral began on Christmas Day 2009.
The Guardian reported that Sheen was arrested in Aspen, Colorado after an altercation with his then-wife, Brooke. Apparently, the couple spent the morning drinking. Later, the intoxicated pair got into a fight, with Sheen allegedly grabbing Brooke by the neck and pushing her. The police were called and Sheen spent the holiday in jail. This whole fiasco no doubt ruined the holiday for the couple's young boys. 
And one would think that spending Christmas Day in jail would ruin a celebrity's reputation. But Sheen was on a tear the public couldn't look away from, and it only made him that much more valuable to CBS.
Despite his arrest, Sheen negotiated a pay raise
Sheen was eager to capitalize on the public's interest in him, and he successfully negotiated a raise. In his last season on the show, 2010-2011, the controversial TV star was making $1.8 million per episode. Considering that was a decade ago, Sheen was bringing home some serious buck.
While that figure seems outrageous even today, keep in mind that the show was in its heyday at that point. According to The Hollywood Reporter, an average of 14.7 million viewers tuned in to the show each week. So it's no surprise that advertising spots were highly coveted and priced accordingly. At one point, the show brought in a staggering $155 million in ad revenue for just one season. In comparison, Sheen's paycheck was just a fraction of that.
Unfortunately for Sheen, his time on the show wouldn't last. Initially, the powers-that-be were able to push aside the craziness of Sheen's personal life, but then his behavior started to decline onset. In the end, CBS had had enough. Between Sheen's public rants and his clashing with the show's co-creator Chuck Lorre, he was fired from Two and a Half Men in early 2011, according to Ranker.