TXT Deal With the Realities of the Coronavirus in New 'We Lost The Summer' Music Video
On Oct. 26, K-pop group Tomorrow X Together released their EP minisode1 : Blue Hour. The EP follows members Soobin, Yeonjun, Beomgyu, Taehyun, and Huening Kai as they tell the story of teenagers navigating their new reality with the coronavirus (COVID-19) pandemic. On Nov. 12 at 10 a.m. EST and Nov. 13 at midnight KST, TXT released a music video for the song "We Lost The Summer."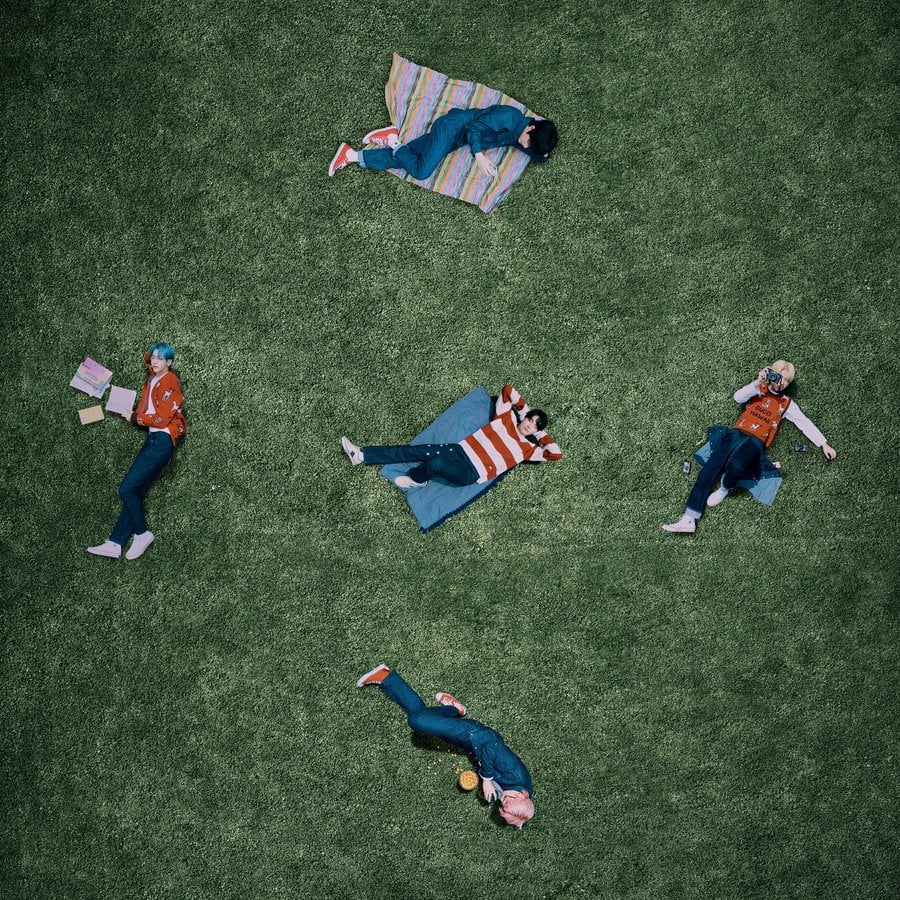 TXT's 'minisode1 : Blue Hour' has five tracks
minisode1 : Blue Hour is an EP and features five songs: "Ghosting," "5시 53분의 하늘에서 발견한 너와 나 (Blue Hour)," "날씨를 잃어버렸어 (We Lost The Summer)," "Wishlist," and "하굣길 (Way Home)." "Blue Hour" is the album's lead single, and the group released a music video for the song when the album was released.
The EP follows TXT's The Dream Chapter album series, which they concluded in May 2020. Due to the unprecedented pandemic, minisode1 : Blue Hour will be a single EP before TXT move on to their next album series.
For the album, the band members participated in the songwriting of some of the tracks. Soobin wrote "Ghosting," Yeonjun and Huening Kai worked together on "Wishlist," and Taehyun worked on both tracks with the members.
The 'We Lost The Summer' music video
"We Lost The Summer" is an especially poignant song on minisode1 : Blue Hour. The track focuses on the feeling of loss teenagers felt when their daily lives changed due to the coronavirus. The song was influenced by Han's Band's song "Arcade" which is about Korea's financial crisis in the late 1990s.
At the start of the "We Lost The Summer" music video, the members take photos with each other on a mobile phone. As they take photos together, an alert about the coronavirus pops up. In the following scenes, the members communicate virtually but apart as they try to move on with their lives.
"Cause we lost the summer / When we lost each other / Give me back my season / Oh, it's all gone / Endless winter / Now I just miss ya / Give us back ourselves / Oh, it's all gone / We lost the summer / A day or two, a week, month, year / Walking alone in place, going nowhere," the group sings.
While the song is upbeat, the lyrics and TXT's performance in the music video send a message of longing for the day when the pandemic is over. Even though TXT provide a voice for teenagers around the world, people of any age can find a connection to the message of "We Lost The Summer."
What fans think of TXT's new music video
Following the music video's release, fans wrote on social media how much the "We Lost The Summer" music video impacted them.
"for some reason, this mv and song (together) have hit harder than literally any other quarantine/covid-related song artists have put out as of late… something about the bright colours and paradoxically hopeless message of the song makes me so incredibly sad," a fan wrote on Reddit.
"i knew what the lyrics meant before watching this, but there's something about reading the subtitles and then watching them wearing masks and zooming and stuff that just made me cry…," wrote another Reddit user.