TXT: How to Watch the 'MOA X TOGETHER' Fan Live
On March 5 and March 6, the K-pop group Tomorrow X Together will put on a fan live concert called 2022 TOMORROW X TOGETHER FANLIVE MOA X TOGETHER. The two concerts will be streamed online and will also have an in-person audience. Here is how MOA can purchase tickets to watch the livestreams of TXT's upcoming MOA X TOGETHER concerts.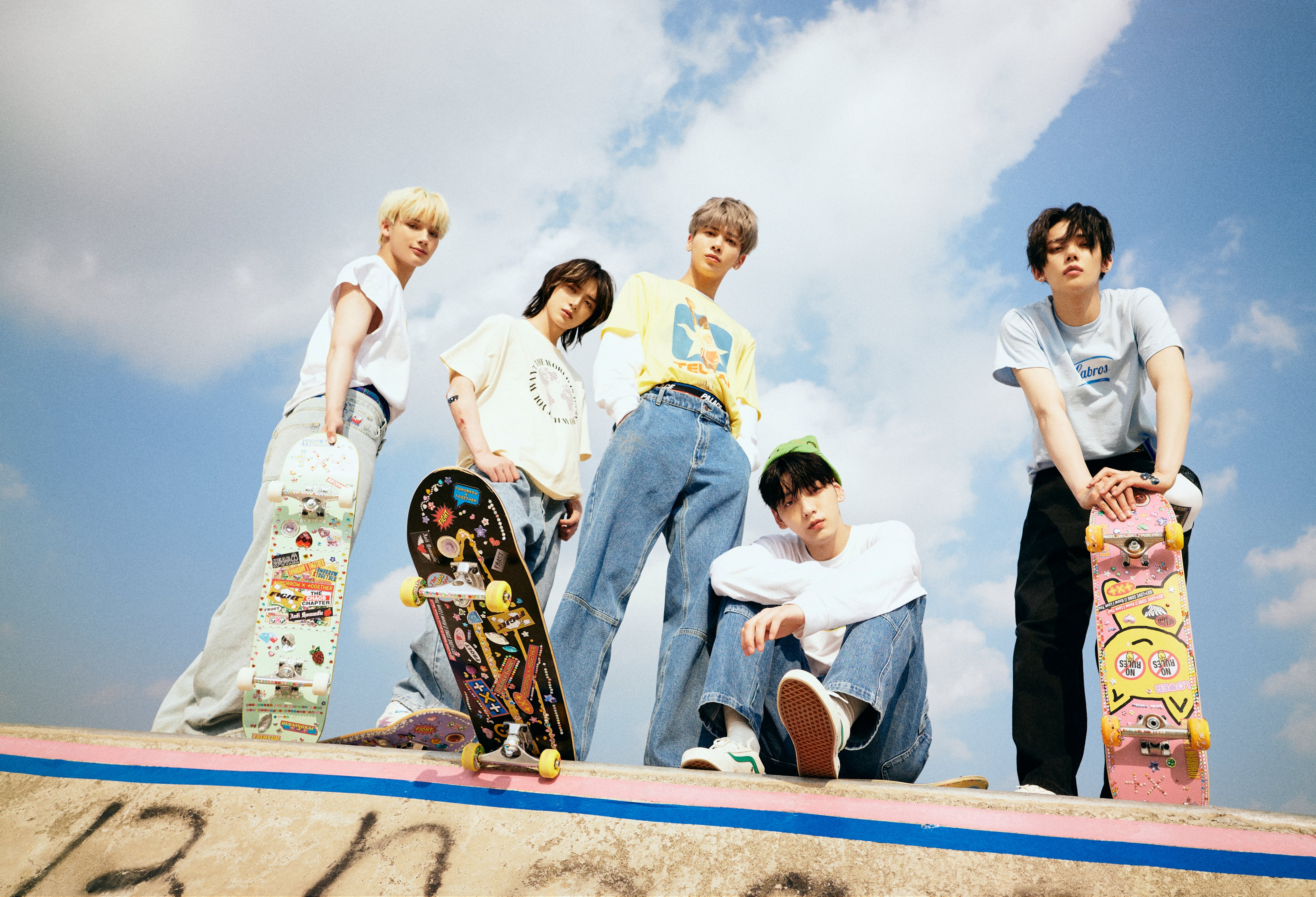 TXT fans must buy tickets for 'MOA X TOGETHER' on Weverse Shop
Tickets for the MOA X TOGETHER livestreams are available on Weverse Shop. There are multiple ticketing options that TXT fans can choose from
For fans with the TXT GLOBAL OFFICIAL FANCLUB MOA MEMBERSHIP, an HD Multi-view pass for either concert on March 5 or March 6 costs $46.10. With this ticket, fanclub members will have HD access to multiple screens for one of the fan live dates.
Fanclub members can also buy HD Multi-view tickets for both concerts for $83.70. With these tickets, fans will have a two-day pass for the shows and will have six HD views to choose from.
MOA without the TXT GLOBAL OFFICIAL FANCLUB MOA MEMBERSHIP still have multiple ticketing options available. An HD Single-view ticket for either concert livestream costs $46.10.
Fans without a fanclub membership can also purchase HD Single-view tickets for both livestreams. This two-day pass costs fans without a membership $83.70.
RELATED: Monsta X on Their Album 'The Dreaming' and Touring Again
How to watch 'MOA X TOGETHER'
Tickets for the March 5 concert will be on sale until 6:59 p.m. KST on March 5. Fans will be able to buy tickets for the March 6 livestream until 5:59 p.m. KST on March 6. Tickets that are two-day passes will only be available until 6:59 p.m. KST on March 5.
After fans have purchased tickets for MOA X TOGETHER, they will be provided with a link to stream the concerts. Once on the streaming site, MOA will need to log in using the Weverse Shop account that was used to purchase their tickets.
After completing this step, fans will be able to verify their ticket and watch MOA X TOGETHER.
RELATED: BTS: How to Buy Tickets for the 'Permission to Dance On Stage – Seoul' Livestreams
What time will TXT's concerts take place?
The first MOA X TOGETHER concert will start on March 5 at 6 p.m. KST, and the second concert will begin at 5 p.m. KST on March 6.
Because the livestreams for MOA X TOGETHER are of the live concerts, any delays to the in-person show will also affect the livestreams.
Each day of TXT's MOA X TOGETHER fan lives will have a different setlist. The second concert date is called the "Global ver.," and Soobin, Yeonjun, Beomgyu, Taehyun, and Huening Kai are expected to perform some of their foreign-language songs.
MOA X TOGETHER will also have a delayed livestream for fans who purchased tickets. The March 5 concert will replay on March 12 at 11 a.m. KST, and the March 6 concert will have a delayed stream on March 13 at 11 a.m. KST.
RELATED: aespa Became the 1st K-pop Girl Group to Perform in the Macy's Thanksgiving Day Parade