TXT: Huening Kai Says the Members 'Aren't Too Used to' Showing 'Anger'
In an interview with Billboard, the members of TXT discussed the making of their new EP 'minisode 2: Thursday's Child.'
On May 9, the K-pop group Tomorrow X Together released an EP called minisode 2: Thursday's Child. The EP went on to debut at No. 4 on the Billboard 200, TXT's highest ranking on the chart. After releasing the album, Soobin, Yeonjun, Beomgyu, Taehyun, and Huening Kai of TXT were interviewed by Billboard about the making of minisode 2: Thursday's Child.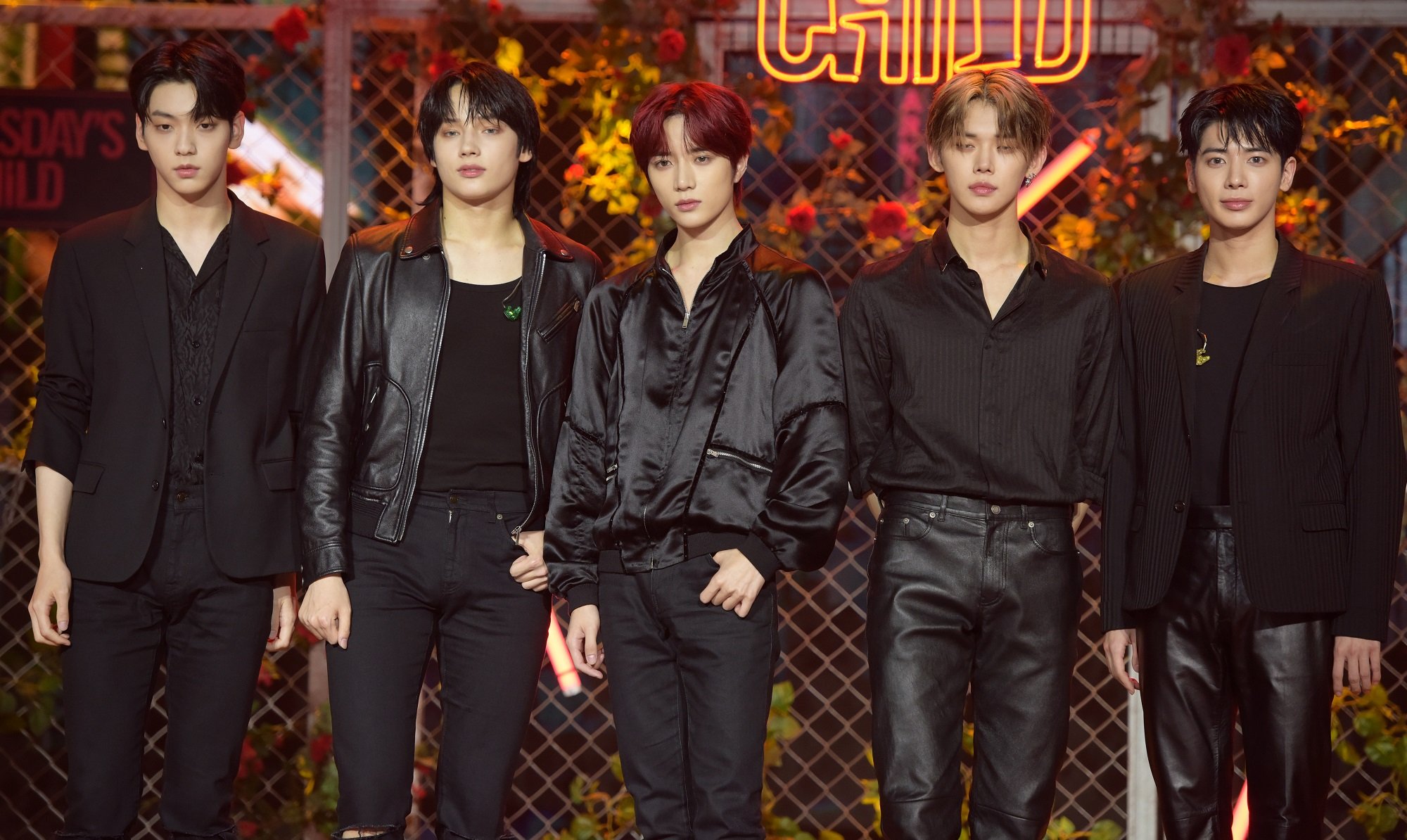 TXT's album 'minisode 2: Thursday's Child' explores anger after a breakup
As an album, minisode 2: Thursday's Child explores the emotions one feels following a hard breakup. The EP's lead single "Good Boy Gone Bad" primarily showcases anger.
"Actually, we knew we were gonna try this kind of concept once in our lifetime. When we tried it,  I knew that the time had finally come. At first, I didn't know how to get used to this new concept, but I slowly got familiar with it, and even found a new aspect of myself. I learned a lot throughout the process," Huening Kai told Billboard.
When prompted, Huening Kai admitted that the members of TXT rarely show "so much anger."
"The five of us aren't too used to overtly expressing or even embracing so much anger. Portraying this kind of new and dark style allowed us to experiment with expression. I guess what we uncovered is a broader range of charm," he said.
'minisode 2: Thursday's Child' is a new concept for the K-pop group
Out of their entire discography, minisode 2: Thursday's Child is TXT's first fully dark concept. In the interview with Billboard, Taehyun shared that he hoped the album would show listeners what TXT is capable of.
"Concept-wise, music-wise and performance-wise, this is something that we have never tried before. I think this is the darkest concept and theme that we have ever tried. I think this album can show people that even TOMORROW X TOGETHER can pull this off," he said.
Taehyun also shared with Billboard, "I think rage is a kind of emotion that you naturally go through while you're growing up. We thought that it was finally time for us to talk about this emotion called 'anger.' We're talking about a breakup and parting. So, we are trying to go through these diverse, different emotions that a boy experiences when he's growing up."
How 'minisode 2: Thursdays Child' got its name
The EP ends with a song called "Thursday's Child Has Far To Go," an optimistic track performed by Soobin, Beomgyu, and Taehyun.
Speaking with Billboard, Soobin shared the significance of the phrase "Thursday's Child" and how that relates to the album's concept.
"If you think about it, Thursday is a day in the middle of the week, but it also feels like the weekend. So, this album talks about that transitional period of a boy turning into an adult, and this boy is experiencing the emotions of going through a breakup or a parting," the TXT leader said.