TXT: What Huening Kai Thought About Working On 'Lonely Boy (The Tattoo on My Ring Finger)'
In an interview with Weverse Magazine, Huening Kai of TXT discussed the making of the band's EP 'minisode 2: Thursday's Child.'
The K-pop group Tomorrow X Together released their EP minisode 2: Thursday's Child on May 9. For the first time ever in their careers, Soobin, Yeonjun, Beomgyu, Taehyun, and Huening Kai of TXT released songs as sub-units on the album. Following the release of the album, each TXT member sat down for an interview with Weverse Magazine. In his interview with Weverse Magazine, Huening Kai of TXT talked about working on the sub-unit track "Lonely Boy (The Tattoo on My Ring Finger)."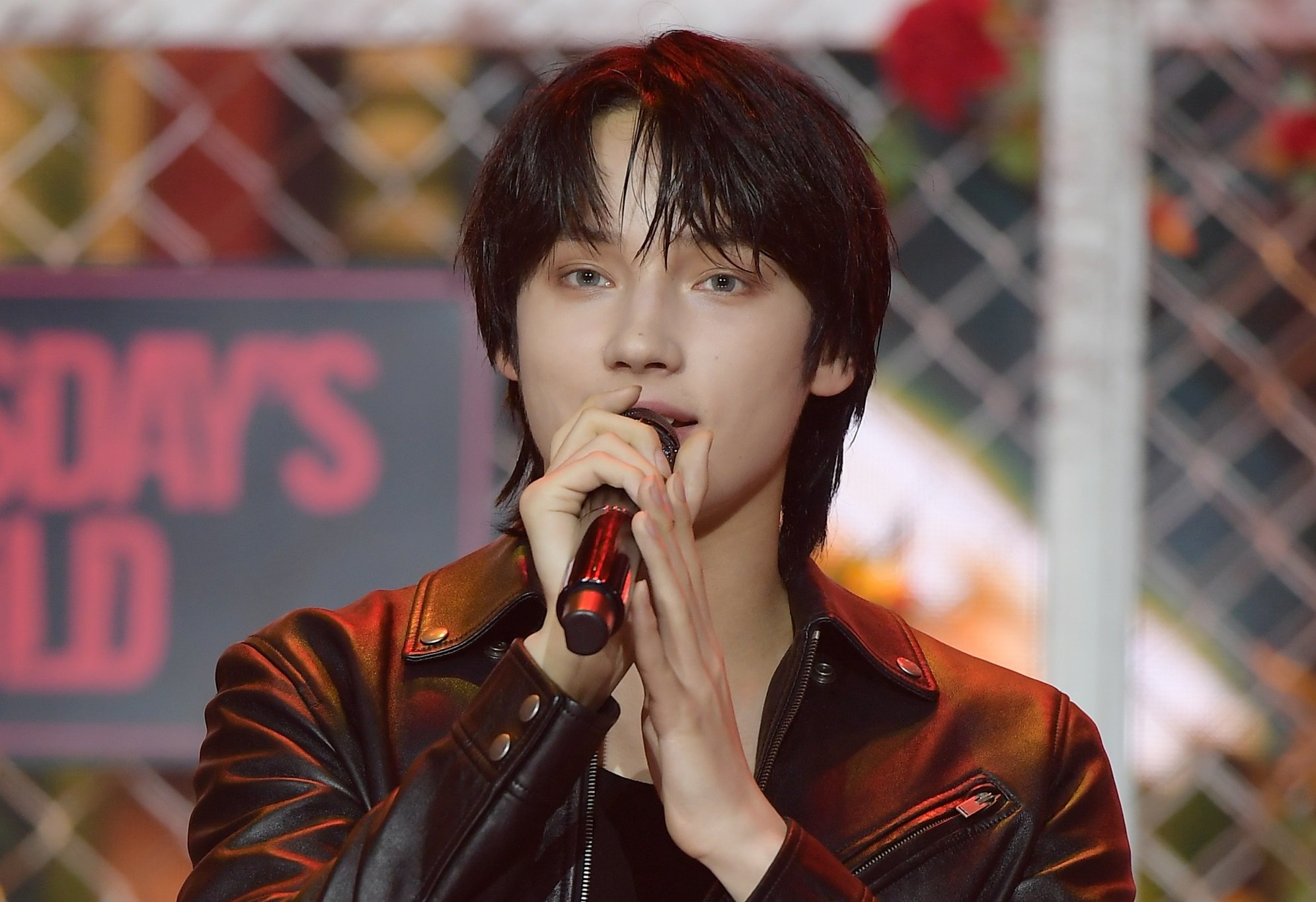 'Lonely Boy' is a sub-unit track with TXT's Yeonjun and Huening Kai
On minisode 2: Thursday's Child, "Lonely Boy (The Tattoo on My Ring Finger)" is performed by Yeonjun and Huening Kai, and "Thursday's Child Has Far To Go" is performed by Soobin, Beomgyu, and Taehyun.
In an interview with Weverse Magazine, Huening Kai explained what it was like working on "Lonely Boy."
"That was the very first song we started recording, but I couldn't figure out how to capture the tone, so it took me a long time to get the hang of it, and we ended up finishing it last," Huening Kai said in the interview.
He elaborated, "I just went for a typical tone at first, but the song wasn't working, so the next time I tried it a bit less breathy but it sounded like I went too far. Even singing while imagining an image of myself as a lonely boy didn't work (laughs) so I think the way I finally nailed the feeling was just singing it over and over. Repetition was the key to that song in the end."
Huening Kai released a cover of Avril Lavigne's song 'Sk8er Boi'
In February, Huening Kai released a cover of "Sk8er Boi" by Avril Lavigne. Huening Kai's cover captured the attention of Lavigne.
After the cover was released, Lavigne tweeted, "Amazing cover!"
Speaking with Weverse Magazine, Huening Kai shared:
"Not only was I covering a song by a singer I liked when I was young, but it was also my dream because 'Sk8er Boi' is one of the songs you have to do if you make a band. If I remember correctly, BEOMGYU performed the song when he was in a band, too. I thought it would be nice since we were about to do 'Good Boy Gone Bad,' another rock-ish song."
TXT has grown a lot since their debut
Soobin, Yeonjun, Beomgyu, Taehyun, and Huening Kai debuted as TXT in 2019. Since their debut, TXT has grown more popular with each album release. The members of TXT have also grown as artists individually, keeping up with the expectations surrounding the group.
"Consistent hard work pays off. I think it's a really good thing I'm working on other genres of songs, writing lyrics and music, and other pursuits, so I try to write lyrics or melodies because I think I should just try writing something, even though it might not work out. I feel like I'm discovering my own style," Huening Kai told Weverse Magazine.