TXT Release Last Set of Concept Photos for 'minisode 1 : Blue Hour'
On Oct. 7, TXT released the third and final set of concept photos for their upcoming EP, 'minisode 1 : Blue Hour.'
The final concept photos for Tomorrow X Together's upcoming EP, minisode 1 : Blue Hour are in. The K-pop group will release the EP on Oct. 26. TXT's new "AR" version concept photos show another side of the Soobin, Yeonjun, Beomgyu, Taehyun, and Huening Kai while visualizing the social effects of the coronavirus (COVID-19) pandemic.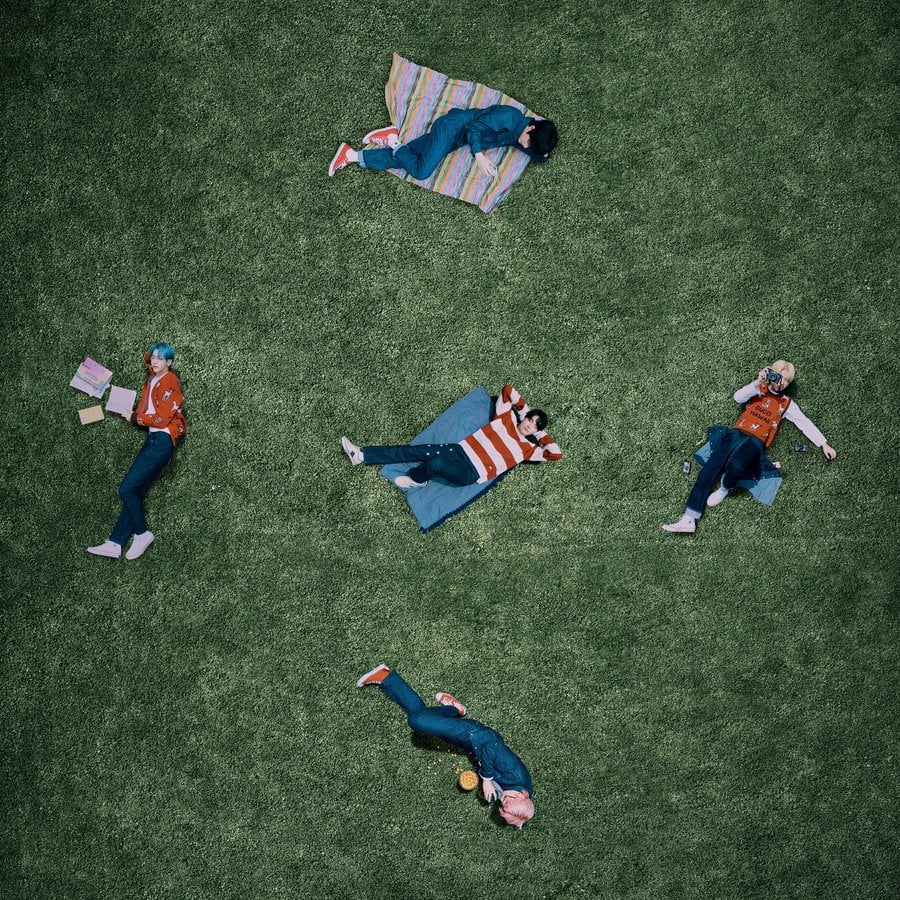 Details about the group's album
When Big Hit Entertainment first announced the album's title and release date with a brief teaser clip, many assumed the EP's theme involved video games or something virtual due to the teaser's sound effects and graphics.
A press release about the album announcement revealed, "minisode1 : Blue Hour is a short episode told by TOMORROW X TOGETHER before they progress into their next series."
Before minisode1 : Blue Hour, TXT released three albums as part of their The Dream Chapter series. Based on the press release, it seems minisode1 : Blue Hour will be a singular entity to provide joy and relief to fans amid the coronavirus pandemic, and TXT will move on to a second album series after releasing the EP.
TXT released two previous sets of concept photos
To showcase the concept photos for the EP, MOAs can go to TXT's official website and interact with a mobile phone interface. After entering a password, fans can peruse the multiple sets of concept photos that are arranged like individual camera roll albums.
The "R" version concept photos, which were released on Sept. 28, kicked off the album's virtual theme.
A press release reads, "The 'R' version concept photo depicts the members of TOMORROW X TOGETHER virtually together but by themselves in an online space."
Big Hit Entertainment then released the "VR" teaser photos on Oct. 5 which once again hinted the album will include a virtual concept.
"The 'VR' version concept photos depict TOMORROW X TOGETHER in a limitless virtual space reflective of today's online-dominant lifestyle. The five members stand in front of colorful blocks, wearing confident expressions on their faces," a press release states.
TXT released the final concept photos for 'minisode1 : Blue Hour'
The last set of concept photos were released on Oct. 7. While the group image of the quintet showed the members social distancing in the grass, the individual photos of Soobin, Yeonjun, Beomgyu, Taehyun, and Huening Kai display a nuanced contrast.
"The 'AR' version concept photos portray the members of TOMORROW X TOGETHER in separate rooms, posing in front of posters and props that depict various locations at sunset: school, the ocean, or a theme park. The photos represent the gap between their isolation at home and the places they would rather be," explains a press release.
Already, minisode1 : Blue Hour has surpassed TXT's previous pre-sale record, showing how excited fans are for the EP. With just a few weeks to go until the album's release, it will be interesting to see what teasers the Korean band releases next.