TXT: Taehyun Was Inspired by Jimin of BTS When Performing 'Opening Sequence'
The K-pop groups TXT and BTS both release music under Big Hit Music. Jin, Suga, J-Hope, RM, Jimin, V, and Jungkook of BTS debuted in 2013. Soobin, Yeonjun, Beomgyu, Taehyun, and Huening Kai debuted as TXT in 2019. In a recent interview with Weverse Magazine, TXT's Taehyun revealed that he was inspired by Jimin of BTS while working on the song "Opening Sequence."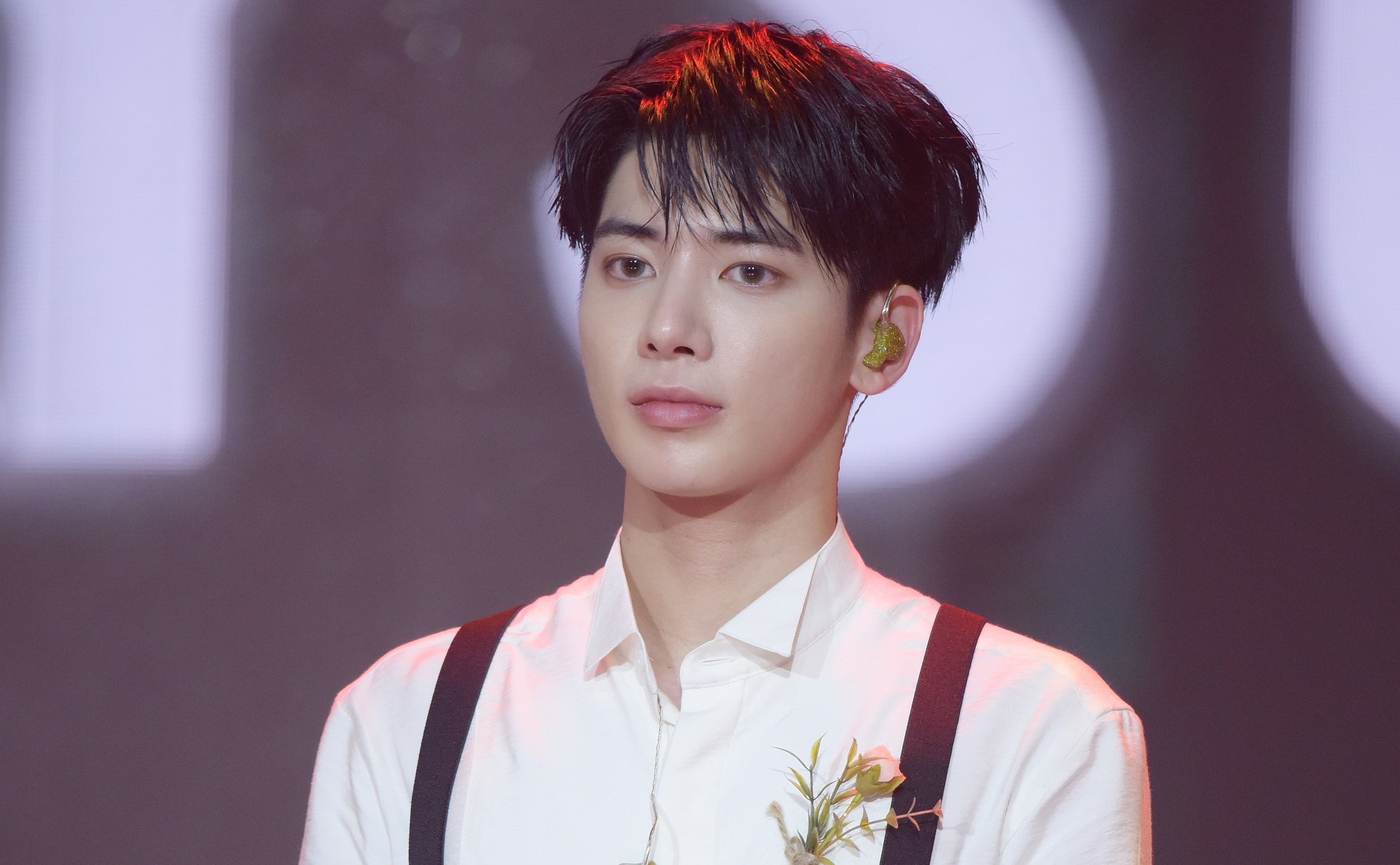 TXT's Taehyun was inspired by Jimin of BTS
TXT's EP minisode 2: Thursday's Child was released on May 9. The album opens with a song called "Opening Sequence," and the choreography for the song features a solo dance break from Taehyun.
In an interview with Weverse Magazine, Taehyun shared that he thought "of Jimin from BTS" when rehearsing the "Opening Sequence" choreography.
"They're all lying down, except for me. (laughs) It was a lot of pressure. I realized all eyes are on me and me alone so I had to knock this part out of the park, and I was suddenly reminded of Jimin from BTS," Taehyun said. "Of all the performers I know, I think he's the pinnacle when it comes to that classical style of dance. What would Jimin do? If he had to do this choreography, how would he move his head around for this part?"
The singer continued, "I practiced by painting a picture of that in my head. The performance director told me that if I can master this choreography then my dance skills will skyrocket, and for that reason I'm still practicing."
RELATED: Review: Seventeen Give a Taste of Their Upcoming Album With 'Darl+ing'
'Opening Sequence' is an emotional song
TXT's album minisode 2: Thursday's Child is about breakups, and "Opening Sequence" sets the tone for the EP. The song is filled with angst, and it is one of the most emotional songs TXT has ever released.
"The performance director explained a lot about the emotional parts of the dance, but I was actually always focused less on the emotional aspect and more on the precision of the moves and detailed parts where we all have to be in sync," Taehyun told Weverse Magazine.
He added, "But now I was trying not to obsess over the movements and just concentrate on the emotional side by telling myself I just had a breakup and I'm incredibly sad."
RELATED: Album Review: Monsta X Find New Facets of Love With 'Shape of Love'
Taehyun thinks the song 'Opening Sequence' is 'tough'
Speaking with Weverse Magazine, Taehyun shared that the choreography for "Opening Sequence" is particularly "tough."
"It was tough. The song's slow but we never move slowly, and I had to pay attention to the whole dance without losing the thread of the emotional aspect, so it felt like that thing where you have to draw a triangle with your left hand and a square with your right hand," the singer explained.
TXT's EP minisode 2: Thursday's Child is out now.