TXT Will Hold a Fan Live With MOA in March
On March 5 and March 6, the K-pop group TXT will hold a fan live concert with MOA called 'MOA X TOGETHER.' The event will take place online and offline.
On March 5 and March 6, Soobin, Yeonjun, Beomgyu, Taehyun, and Huening Kai of Tomorrow X Together will put on a fan live concert called 2022 TOMORROW X TOGETHER FANLIVE MOA X TOGETHER. The concert experience will be streamed online for fans of the K-pop group, and there will be the opportunity for fans to attend the event in person.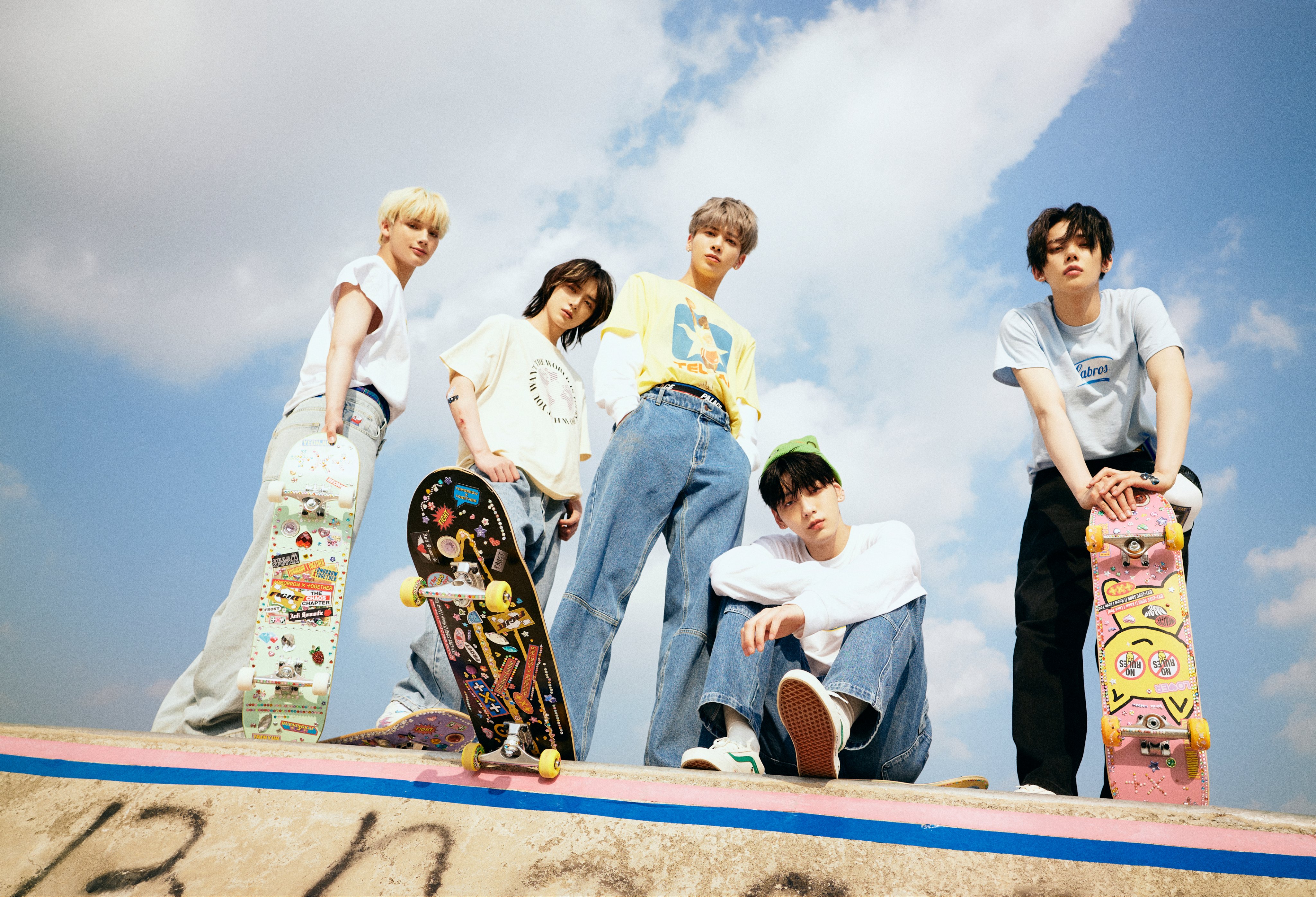 TXT will put on a fan live concert
MOA X TOGETHER was announced on Jan. 17. The concert experience is TXT's third fan live event.
According to a press release about the event:
"The fan live will take place over two days on March 5 and 6, following TOMORROW X TOGETHER's debut anniversary on March 4. Both shows will take place both offline and online through  real-time live streaming. The live stage on March 6 will incorporate a 'global version' with performances of the band's foreign-language tracks. Offline events will comply with government quarantine guidelines and are therefore subject to change. In the case offline performances can no longer be available, 'MOA X TOGETHER' will take place via online streaming only."
When will the fan live take place?
In order to stream MOA X TOGETHER, MOA will be able to purchase tickets on Weverse Shop once tickets are available. Tickets for the in-person component of MOA X TOGETHER must be purchased on Interpark.
There are two different dates for MOA X TOGETHER. Both concerts will take place at Olympic Park Olympic Hall in Seoul, South Korea.
TXT's first concert for MOA X TOGETHER will begin on March 5 at 6 p.m. KST. The second concert date is at 5 p.m. KST on March 6.
Each concert will feature a slightly different setlist, as the second day for MOA X TOGETHER is known as the "Global ver.," and Soobin, Yeonjun, Beomgyu, Taehyun, and Huening Kai are expected to perform some of their foreign-language songs.
If health and safety guidelines regarding the ongoing coronavirus (COVID-19) pandemic change, in-person tickets will be refunded and MOA X TOGETHER will only be held online.
What to know about the K-pop group
Soobin, Yeonjun, Beomgyu, Taehyun, and Huening Kai debuted as TXT in March 2019 with an EP titled The Dream Chapter: Star. This marked the start of the quintet's The Dream Chapter series.
TXT followed The Dream Chapter: Star with a studio album called The Dream Chapter: Magic. The band concluded The Dream Chapter era with an EP called The Dream Chapter: ETERNITY.
In October 2020, TXT dropped a standalone EP called minisode1 : Blue Hour. TXT started a new era called The Chaos Chapter in May 2021 with a full-length album titled The Chaos Chapter: FREEZE. The K-pop group concluded The Chaos Chapter series with a repackage album called The Chaos Chapter: FIGHT OR ESCAPE.