TXT Will Release a New Album in October
Get ready MOAs, because Tomorrow X Together are one step closer to releasing their new album. While fans knew the K-pop group would release a new album by the end of the year, Big Hit Entertainment recently confirmed TXT will have a comeback at the end of October.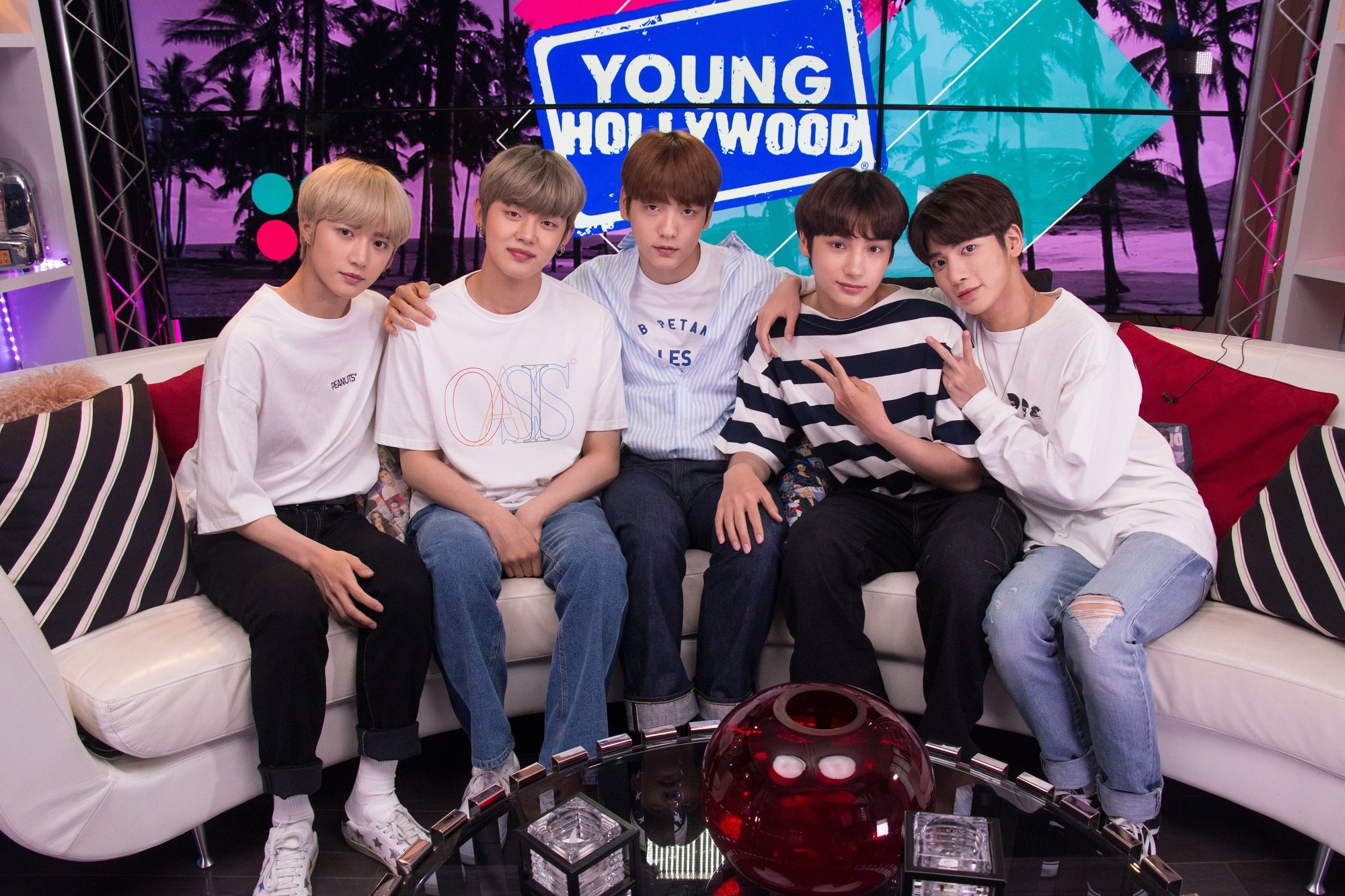 Who are the members of TXT?
TXT debuted in 2019 under Big Hit Entertainment with their EP The Dream Chapter: Star. The group has five members: Soobin, Yeonjun, Beomgyu, Taehyun, and Huening Kai. They followed their debut EP with their first studio album The Dream Chapter: Magic in October 2019.
The quintet won Best New Male Artist at the 2019 Mnet Asian Music Awards and the 2019 Genie Music Awards. At the 2019 Melon Music Awards, TXT won Rookie of the Year, and they won Rookie Artist of the Year at the 2020 Golden Disc Awards.
In May 2020, TXT had a comeback with their EP The Dream Chapter: ETERNITY. The album completed the K-pop group's The Dream Chapter era. "Can't You See Me?" is the lead single from The Dream Chapter: ETERNITY and the song was recently crowned 2020's Song of the Summer by Radio Disney.
RELATED: TXT's 'Can't You See Me?' Named Radio Disney's 2020 Song of the Summer
Big Hit Entertainment announced TXT would release a new album this year
Because The Dream Chapter era ended in the first half of 2020, it was unknown what direction TXT would take with their music. On Aug. 13, Big Hit Entertainment held a Corporate Briefing with the Community on YouTube.
During the conference, the company discussed its plans for its artists, and it was revealed TXT would have a comeback in the fall of 2020.
"TOMORROW X TOGETHER will also come back this fall with a new album. I'm sure you can't wait to see what they'll bring us next," said CEO Bang Si-Hyuk.
The group will have a comeback in October
On Sept. 17, OSEN reported TXT would release an album in October. According to Soompi, Big Hit Entertainment confirmed the news to Newsen with the statement, "TXT is preparing for a comeback in late October."
While The Dream Chapter: ETERNITY had a darker concept, TXT's upcoming comeback will reportedly have a "refreshing" concept, which has excited fans.
"I cannot wait! Their art direction, creative concepts, and the boys who convincingly portray these concepts…," wrote a Reddit user.
What fans think the album will be like
Following Big Hit Entertainment's confirmation, fans also began speculating what to expect from the band's upcoming album.
"I think it's going to follow a pattern. Like STAR –> MAGIC –> ETERNALLY Refreshing/light/lovely/soft –> exciting/upbeat/adventurous/mysterious –> dark/hard-hitting/loss/anger Because if we presume the next chapter is LOVE, I feel like all the same themes apply. Maybe they will keep the same structure of themes and the first album is going to be light — which would be refreshing after Eternity," one Reddit user speculated.
"tbh since its near halloween i cant stop thinking abt a russian roulette type of mv/song?? i remember seeing theories that this new album will be centered around love?? so id really love to see pastels and shimmery/glittery makeup and maybe heart stickers or face paint. basically txt lovecore," another Reddit user wrote.