Tyler Cameron Opens up About 'Dark' Times After Feeling 'the Coldness of Death'
Tyler Cameron has been grieving the loss of his mother. He recently shared a uniquely vulnerable post on Instagram about how he's been feeling.
Tyler Cameron has had a hard year.
Last July, Hannah Brown's season of The Bachelorette was wrapping up. She picked Jed Wyatt as her final rose recipient, beaking Cameron's heart and eliciting a collective groan from all of us following along at home because we knew what Wyatt had been accused of.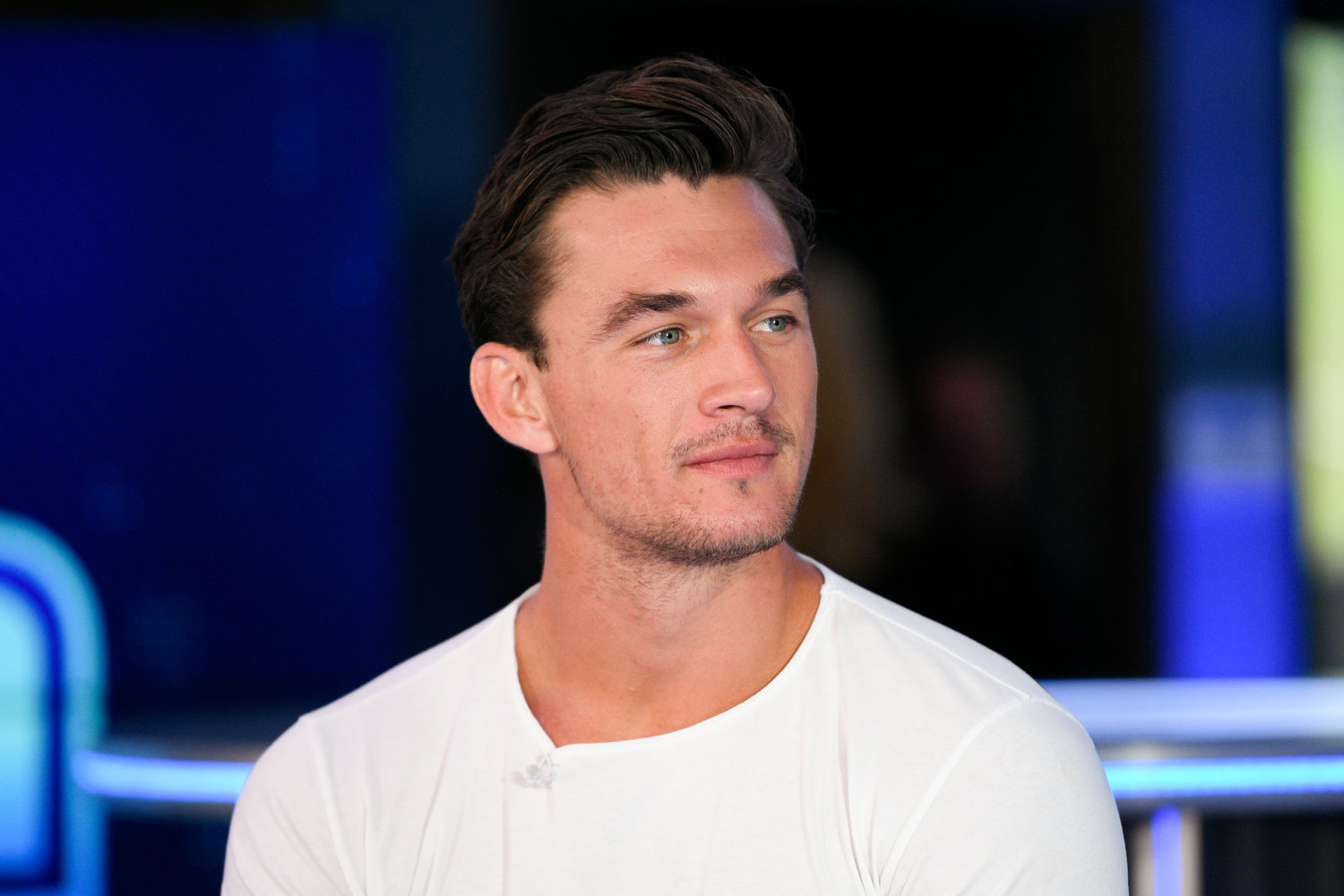 How Tyler Cameron ended up grieving in the public eye
In the time between filming The Bachelorette and sitting down next to Brown at "After the Final Rose," Cameron had clearly been doing the work to move on. Though he'd set aside dating while the show was airing, he was ready to get back out there and explore the new pool of women reality TV stardom now allowed him.
Bachelor Nation isn't soon to forget what transpired next. Mere days after Brown and Cameron had a sleepover, the Bachelorette runner-up was seen out with supermodel Gigi Hadid, who he then began dating.
Months passed and Brown and Cameron seemed to be officially through. They had a few awkward run-ins and Cameron even deleted every trace of Brown from his Instagram. Cameron continued to spend time with new people and enjoy his new life. And Brown focused on winning Dancing with the Stars.
But as most reality stars seem to fade into the background the further away their seasons get, Cameron's popularity is only still growing.
Then, in February 2020, Cameron's mother Andrea died of a brain aneurysm at age 55. And thanks to his time on The Bachelorette, Cameron's been grieving in the spotlight.
"Today heaven gained an angel. We will love and miss our mother dearly. She will live on through us and through those that she has had an impact on. While we grieve, we ask for two things: First, tell those you love that you love them; and second, please let us take this time to celebrate her life in private. Thank you for all of your love and support," he wrote on Instagram on March 2.
Tyler Cameron admits 'life's been tough' in extremely vulnerable Instagram post
On July 8, Cameron took to Instagram again to share how he's been feeling since his mother's death.
"Life's been dark, life's been tough, life has seemed like a continuous beat down at times lately. One thing after another. But one thing I do know, life is still beautiful and the fight back is what makes it beautiful. My life has been dark ever since I've felt the coldness of death. I ain't been right. Simple as that," he wrote in the staggeringly honest social media post.
Cameron has always remained on the positive side of every situation he's been a part of since being in the public eye. He writes that he'll continue fighting to heal with a smile on his face "no matter how dark of times it is."
"There's only one way out into the light and that is to fight, heal, fight, heal, and fight some more. But when I fight, I'm going to lead with love as I always have. I will always keep putting a smile on my face no matter how dark of times it is. Because that smile is love and love is light. I smile so those around me can smile. I smile because I want you to smile. I love those who support me and those who don't because I'll always lead with love," he wrote.
Camerons friends, family, and fans flocked to the post to thank the model for his honesty and wish him well. While times certainly are dark, we hope Cameron finds comfort in all the love his friends, family, and fans have for him.