Tyler Cameron Admits Which Part of 'The Bachelorette' Intro Video Was Completely Fake — He Was 'Selling the Dream'
Since Tyler Cameron's time on The Bachelorette with lead Hannah Brown, he has tried to remain in the spotlight. Although things didn't work out between the two, they teased fans for months by quarantining together during the coronavirus (COVID-19) pandemic. Now, Cameron is taking to YouTube to "tell-all" about his time on the show. He's kicking it off with the truth about his Intro video.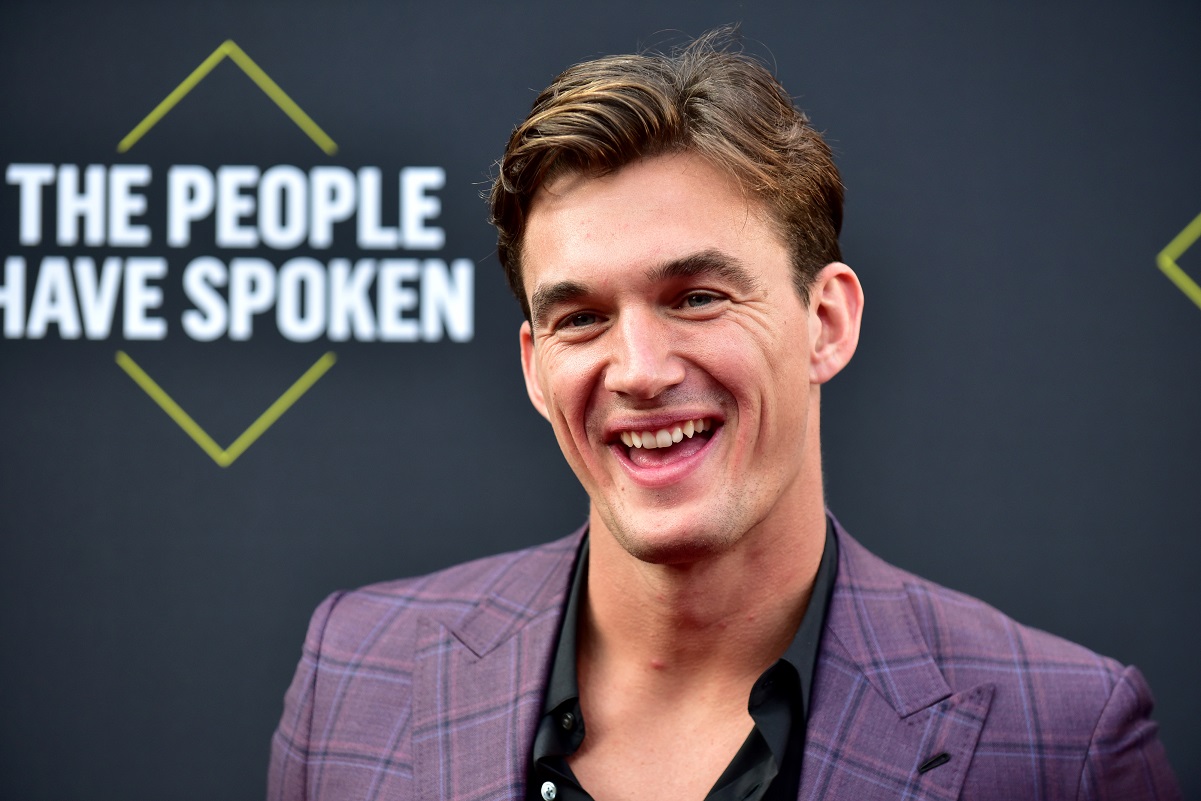 Is Tyler Cameron really a dancer?
Cameron's intro video on The Bachelorette Season 15 included several clips of the 26-year-old dancing around a construction site. He was known as the "dancing contractor" although he was the last to step out of the limo, and didn't talk to Brown at all on night one.
"I like to act a fool on the dance floor," Cameron recently revealed in a YouTube video. "I danced in college."
RELATED: 'The Bachelor' Host Chris Harrison Almost Didn't Get the Job — 'We Hated Each Other'
Those dance moves were real. When producers got wind that he was a former dancer, they insisted he demonstrate his pirouette during the interview process. They loved it so much that they asked him to do some Kevin Bacon moves for his intro video.  
"If I'm going to do this," Cameron said. "I'm going to go all in. I went full in. I pulled out all the moves."
He said that his family, friends, and even his dad made fun of him when the season premiere aired, but he didn't care.
Is 'The Bachelorette' alum Tyler Cameron a contractor?
Tyler Cameron is a general contractor, although the construction moves he showed off on night one were faked entirely. He describes how he brought the cameras to one of his real worksites, but nothing else was real.
"[I was] measuring wood that has no place of going anywhere," he explains as he watches the video. "We had no screws there, so we were really taking a drill and screwing into nothing, selling the dream. Wiping off dust like I was doing something."
RELATED: 'The Bachelorette' Alum Tyler Cameron Shares First Vlog — It's 'More Dramatic Than Shark Week'
He added that it was the first time he wore a hard hat at his job. It's not something he does, but he had to put it on for the video to play the part. 
"Me wielding the hammer — that was a terrible technique," the contractor admits. "Don't ever sling a hammer like that."
Fans love Cameron's honesty about his time on 'The Bachelorette'
"I always imagine people do this show on a whim, not as part of a carefully calculated plan," one fan wrote on Reddit. "It's sobering to hear him talk about this. I do appreciate that he breaks the fourth wall."
Cameron had a talent agent before becoming a contestant on The Bachelorette because he was a model. During his "Tell All" video, he explains that his agent said he didn't need to do the show at all, but he wanted to.
RELATED: 'The Bachelorette' Tyler Cameron Finally Reveals Why He Never Wears a Shirt
"I love hearing all the behind the scenes stuff and backstory," another fan added. "I hope he does more of these."
The reality TV star indicated in the video that he plans to react to other season episodes if that's what fans want to see.