Tyler Cameron Was Cast on 'The Bachelorette' Thanks to Funny Answers and Procrastination
Tyler Cameron is easily one of the most-liked Bachelor Nation members at the moment. He didn't end up with Hannah Brown, but his road to her season started off kind of funny.
This season of The Bachelor doesn't have a lot of contestants that make you want to root for them. That's where Hannah Brown's season of The Bachelorette significantly differed from Peter Weber's season. A good chunk of men competing for Brown's heart had lasting impacts on Bachelor Nation. One of the most popular being Tyler Cameron who made it to Fantasy Suites before being sent home. But Cameron almost didn't make it on the show or at least didn't put a ton of effort into his audition material.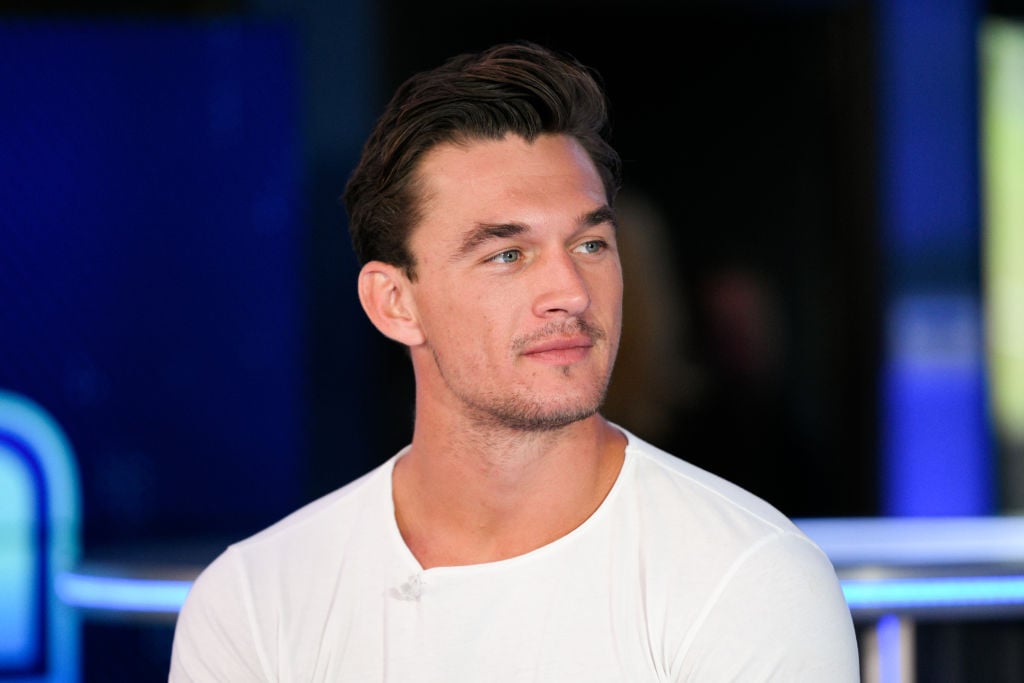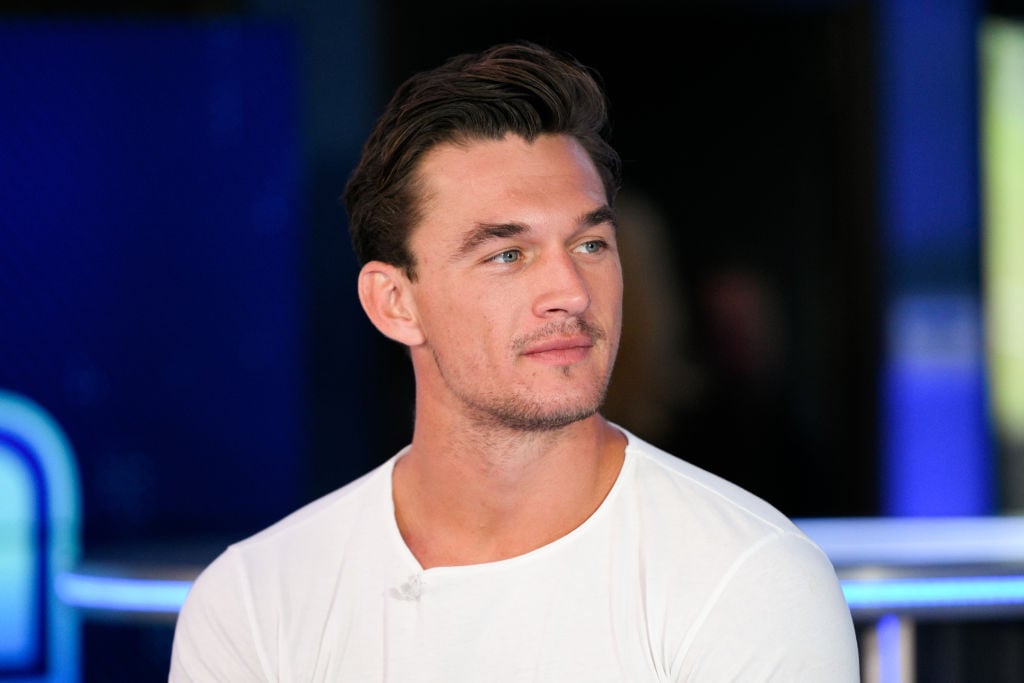 Tyler Cameron's secret to getting cast on 'The Bachelorette' is to do it on a whim 
While speaking at Syracuse University on Feb. 15, Cameron talked about where he was in his life when he applied to The Bachelorette. "I was trying to play professional football. I got hurt, and I basically moved back home to my mom's place," he said during his talk, according to The Daily Orange. 
He described how he was a "broke jock" at the time and was finishing up work on his MBA. "In between studying I was taking a break, and I saw something for The Bachelorette," he recalled. "So, I wrote funny responses to all the questions and tried to put up the biggest tool picture."
Even though Cameron was a bit more laid-back about applying, ABC loved it and asked for more photos and videos. Cameron procrastinated on sending those in, but, again, ABC wanted him on the show so badly they just talked over Skype. They obviously liked how that interview went because Cameron was cast soon after. 
Cameron struggled at first
Cameron also talked about how difficult it was on the show at first, even struggling just to get time to speak with Brown. "So, I just went for it, and I did it," Cameron said about the show. "I struggled even when I was on the show early on. I was super shy, like the first week and a half I didn't really talk to anybody. I didn't talk to Hannah. The first night I didn't even talk to her."
But, as fans know, Cameron finally came out of his shell and became one of the final men on the show. Brown seemed to think of him as the "tool" type of guy that matched his application, at first. But she did bond with him later on. Cameron made it to the final two, but Brown infamously picked Jed Wyatt instead. Since his time on the show, Cameron has signed to modeling agencies and runs his nonprofit, ABC Food Tours. He also just appeared on an episode of Single Parents.
What does Cameron think of this season of 'The Bachelor'?
Cameron hasn't shared his thoughts on the whole season of The Bachelor, but he recently live-tweeted about Weber's antics with his contestants. Recently, he criticized Natasha Parker and Kelley Flanagan but also loves Madison Prewett's basketball skills. 
He also thinks he knows why Weber keeps Victoria F. on for so long. "He wants what he can't have and he wants to go to the fantasy suite with her, I think," Cameron said on Strahan, Sara, & Keke recently.
So whether he's making jokes on Twitter or reminding everyone that he was too good looking to be on The Bachelor with his Instagram pics, Cameron will always be the golden boy of Bachelor Nation.