Tyler Perry Used To Pad Cicely Tyson's Paychecks
Cicely Tyson, a pillar in the entertainment industry and trailblazer in the Black community had died at 96. Tyson's body of work was robust and expansive and she touched many generations with her 70 plus years in the industry.
Though she had many friends and loved ones, Tyson was especially close to media mogul, Tyler Perry. In fact, in her memoir, the late legend revealed that Perry padded her paychecks every time she worked on one of his movie projects.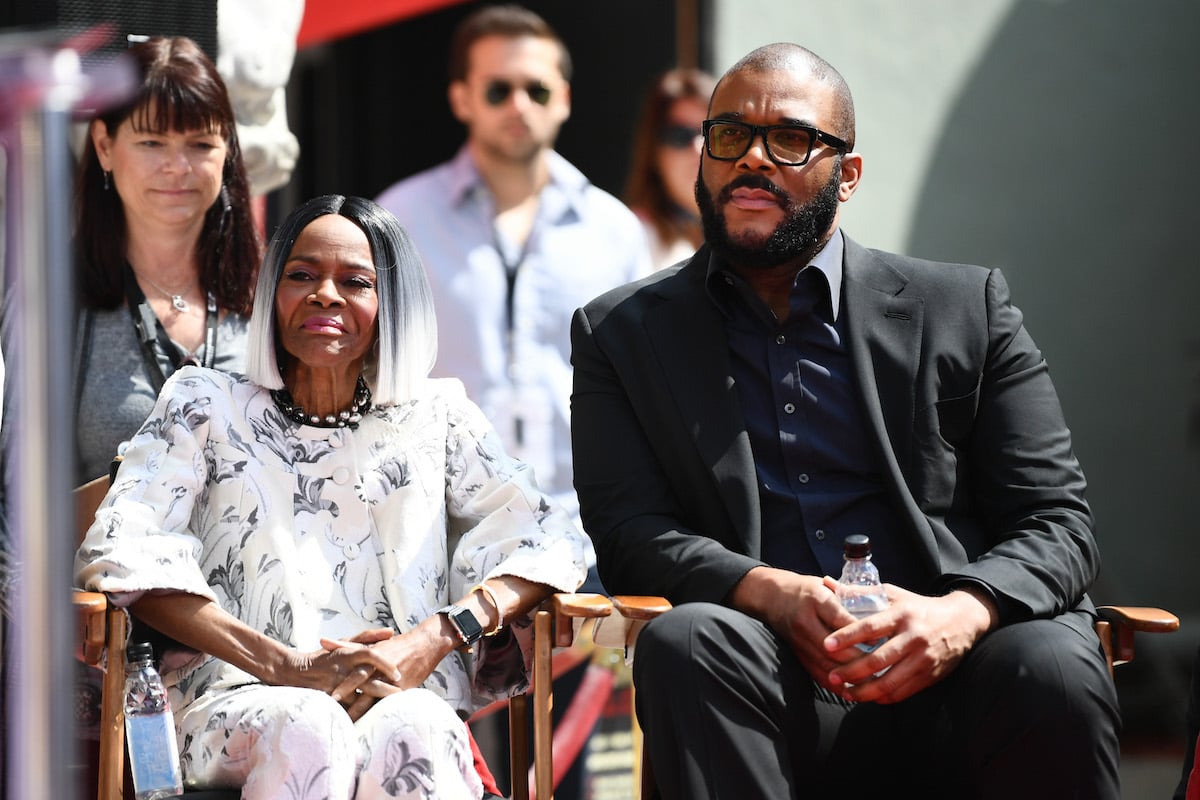 Cicely Tyson had a legendary career
Tyson's legendary career spanned over 70 years and began in 1950 when a photographer discovered her for Ebony Magazine. Though the Emmy Award winner began her career as a model, she eventually transitioned into acting.
Her breakout role was in 1972's Sounder and from there she went on to star in everything from 1974's The Autobiography of Miss Jane Pitman to 1977's Roots.
Her more recent roles included Ava DuVernay's limited series, Cherish the Day, The Help, and How to Get Away With Murder.
Tyler Perry was like a son to Cicely Tyson
Tyson continued to work until the end, releasing her memoir, Just As I Am only days before her death. In addition to her writing and her appearances on Broadway, the Harlem-born actor also appeared in various movies including several Perry projects like Diary of Mad Black Woman, Madea's Family Reunion, Why Did I Get Married Too? and 2020's A Fall From Grace on Netflix.
Tyson and the media mogul formed a close bond when they first began working together in 2005. The late actor was one of Perry's son's godmothers and he named one of his 12 sound stages at his Tyler Perry Studios after her. Perry shared on Instagram,
She was the grandmother I never had and the wisdom tree that I could always sit under to fill my cup. My heart breaks in one beat while celebrating her life in the next. To think that she lived for 96 years and I got to be a part of the last 16 brings me great joy. She called me son. Well, today your son grieves your loss and will miss our long talks, your laughter from your belly, and your very presence. Always so regal, always so classy, always a lady, always a queen.
Tyler Perry used to pad Cicely Tyson's paychecks
Perry treated Tyson with the reverence that she deserved. Though she was worth $10 million at the time of her death according to Celebrity Net Worth, the writer/producer/director knew how underpaid Tyson had been for the majority of her career.
As a result, anytime she starred in one of his films he padded her paychecks.
"When he heard how little I was paid for Sounder and The Autobiography of Miss Jane Pittman, his mouth fell open," Tyson wrote in Just As I Am. "From then on, he decided to double, and sometimes even triple or quadruple, my asking price for any role he requested that I play."