Tyler Perry Is Developing a Madea Origin Story 'Mabel'
In just a few short years, Tyler Perry has built an entertainment empire. From a slew of films, plays, and TV shows, the billionaire studio owner has captured audiences from across the world and enamored them with stories that depict a slice of Black American life.
The origins of the New Orleans-born actor/writer/producer/director's stories mostly come from one character, Madea. Though Perry has previously retired Madea from the big screen, it looks like she's going to be reimagined in a new origin story that is set to come to life in a TV series on Showtime.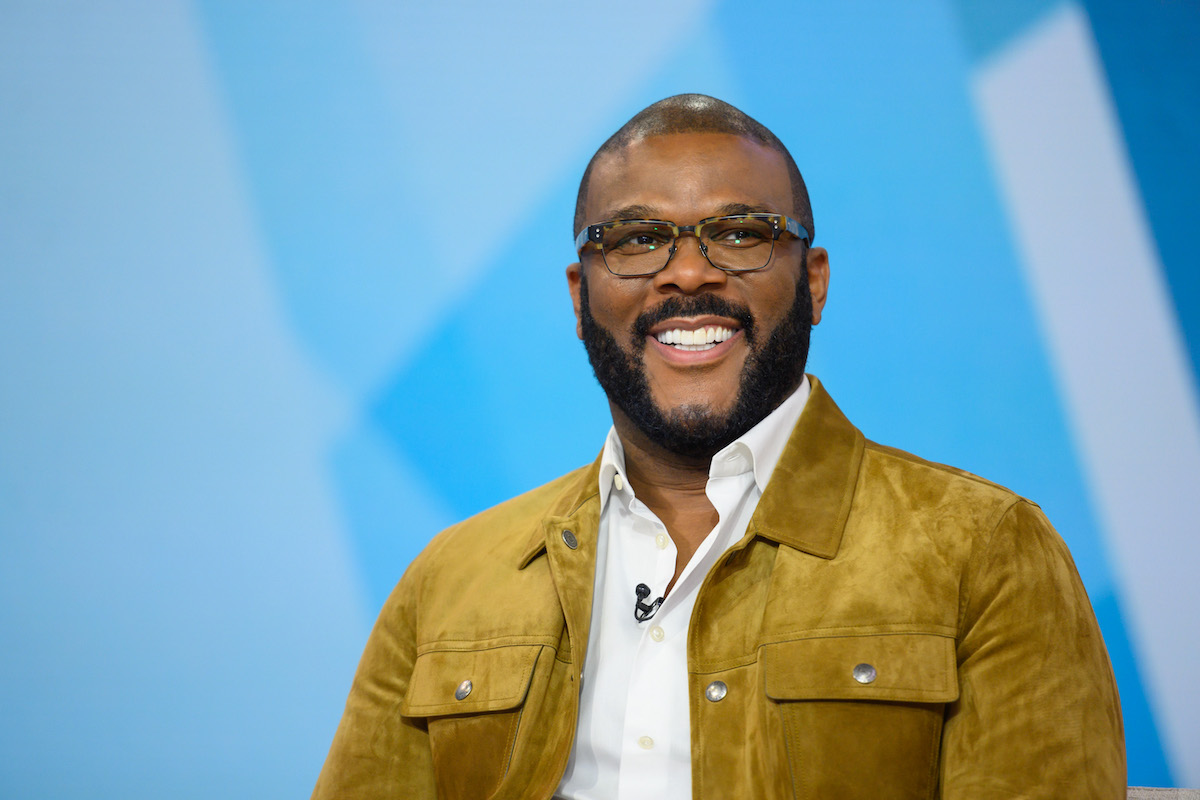 Who is Tyler Perry's Madea character based on?
Perry has always spoken about the women who raised him being his inspiration for his Madea character. The 51-year-old originally created the character in 2000 for his play, I Can Do Bad All by Myself, which was eventually turned into a movie starring Taraji P. Henson.
Since the beginning, Perry has portrayed the character dressing in drag for all of her play and movie appearances. Madea is a gun-touting, non-nonsense grandmother who isn't afraid to tell it like it is. Though her given name is Mabel Simmons, the rambunctious elderly woman's name comes from a contraction of the title, "Mother Dear."
How many Madea movies does Tyler Perry have?
Since her first appearance in the 2000 play I Can Do Bad All by Myself, Madea has appeared in 10 different Tyler Perry films. She was originally introduced on-screen in his debut feature film, Diary of A Mad Black Woman, the only film Perry has not directed. In the movie, Kimberly Elise stars as Madea's abused granddaughter who is leaving her abusive husband.
Madea's final film performance, A Madea Family Funeral, which debuted in 2019, is full of Madea's quippy and thrilling one-liners and focuses on cheating and sudden death. In between these two films, the signature character also appeared in Madea's Family Reunion, I Can Do Bad All By Myself, Madea Goes to Jail, Madea's Big Happy Family, Madea's Witness Protection, A Madea Christmas, Boo! A Madea Halloween and Boo 2! A Madea Halloween.
Tyler Perry is developing a Madea origin story called 'Mabel'
Though he was announced the retirement of the signature character Madea a couple of years ago, it looks like Perry is only just getting started with the character that helped him build his billionaire status. Now, the prolific director is giving his fans a new window into Madea's life with an origin story.
Perry has teamed up with Showtime, executive Tim Palen, and Empire writers JaNeika and JaSheika James for this new series, Mabel. According to Deadline, multiple scripts have already been ordered. The official description of the series reads,
Every great story has to start somewhere and every legend has a beginning. Long before she was the force of nature known as Madea she was a smart, fierce, irresistible, dangerous, crazy 20-something Black woman named…Mabel Simmons. When she moved to Atlanta in 1972 she set the city – and the world – on fire!