Tyler Perry's Reaction to Jennifer Lopez's Oscar Snub
Find out Tyler Perry's reaction to hearing about Jennifer Lopez's snub by the Oscars for her role in 'Hustlers.'
Tyler Perry is apparently not at all happy at what he's hearing today about the snub of, not only Hustlers star Jennifer Lopez for a Best Supporting Actress nomination in this film, but also of Awkwafina for a Best Actress nod for The Farewell.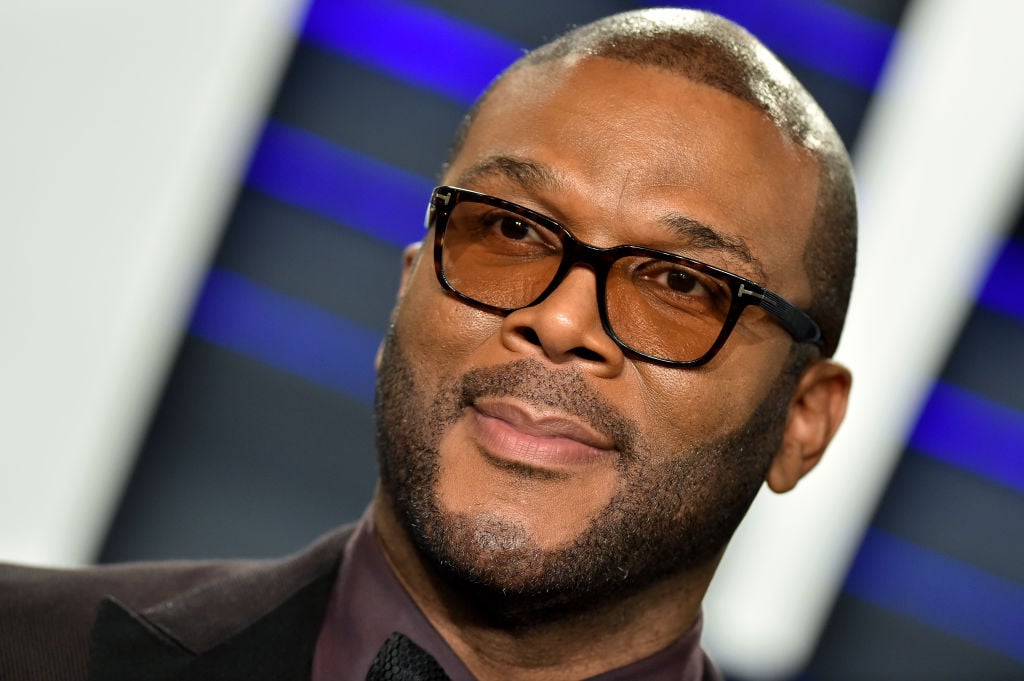 Find out what the writer, director, and actor had to say about what is turning into the Academy of Motion Picture Arts and Sciences' controversial lack of diversity in their 2020 nominations, as well as their snubbing of women directors.
Tyler Perry offered viewers a tour of his studios this morning on 'Today'
Perry appeared on Today this morning to show off his new Tyler Perry Studios to host Craig Melvin. The Diary of a Mad Black Woman star took Melvin on a golf cart ride through his expansive studios in Atlanta, which the director calls his "toy store" for his various projects, featuring sets including one that is an exact replica of the White House.
Perry's studios are built on Fort McPherson, the former Civil War U.S. Army base that was founded by the Confederate Army. Melvin brought to Perry's attention the juxtaposition of a 21st-century African-American artist's sprawling studio existing on what was once housing for Confederate soldiers.
"It hasn't been lost on me," Perry said of owning former Confederate land. "I can hear my grandfather saying, 'Baby, who da thunk it?'"
Melvin asked Perry, "What's next? What are we checking off the bucket list professionally?"
Perry chuckled and replied, "Did we not just ride all around here? This is pretty much the list!"
Jennifer Lopez's 'electrifying' performance in 'Hustlers'
As for Lopez, the actress and singer was not lacking in critical acclaim for her role in Hustlers. In September 2019, Rolling Stone predicted, "A Best Actress Oscar nomination for Jennifer Lopez? You better believe it. Her see-it-to-believe-it performance in Hustlers is that dazzling, that deep, that electrifying."
The New York Times' Kyle Buchanan speculated that the reason Lopez was bypassed was her status more as a celebrity than as a serious actress, causing the Academy to ignore her.
"Had Lopez been more available this season, time could have been spent emphasizing her as an actress . . . Alas, Lopez was limited in her ability to campaign: She was busy shooting a new romantic comedy . . . and was recently announced as a co-headliner for the Super Bowl halftime show, which will air days before the Oscars. . . it reinforced the perception that acting isn't her primary profession."
Perry's disappointment to learn of the Oscar snubs
Tyler Perry didn't hold back in expressing his disappointment and disdain for what looks to be an absolute rebuffing by the Oscars toward minorities including, of course, Lopez, Awkwafina, and women directors, most notably Greta Gerwig for Little Women.
Entertainment Weekly reported today that Perry remarked to paparazzi regarding the overlooking of J-Lo and Awkwafina, "I'm upset, man," Perry told paparazzi. "J-Lo didn't get nominated, are you kidding me? She should have gotten nominated. That's crazy."