Tyler, the Creator Addresses DJ Khaled's Shady Comments About His 'Mysterious' Music
Tyler, the Creator is still fresh off his performance at Chicago's Lollapalooza where he hit the stage as a headliner. 2021 also brought new music from the rapper, as he released Call Me If You Get Lost in June. It turned out to be another smash. For Tyler, the Creator, it's a form a validation that sends a message to his detractors. In that vein, he addressed DJ Khaled's previous comments that seemingly dissed his music.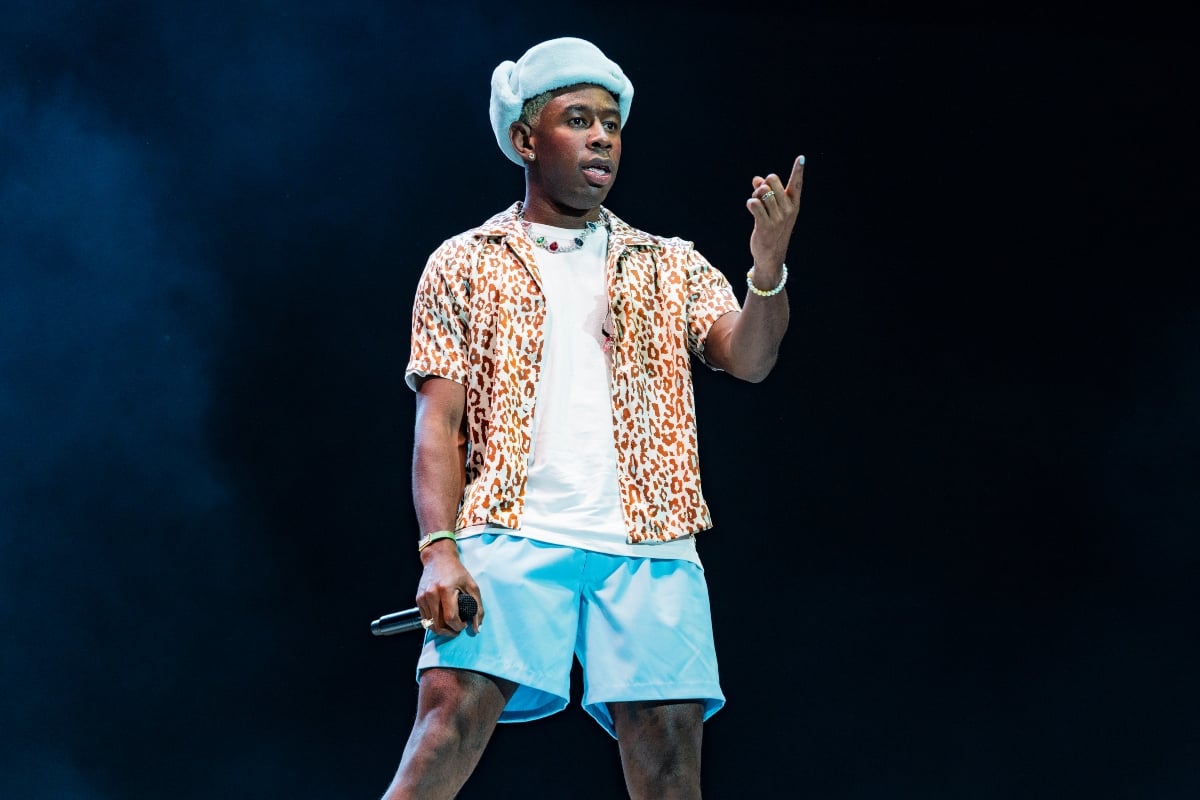 Tyler, the Creator says DJ Khaled's ego was hurt
During an interview with Hot 97, Tyler, the Creator spoke on his career journey and that moment when DJ Khaled took a shot at his number 1 album. Fans have to float back to 2019 when the Grammy-winning IGOR dropped, and it landed in the top spot on the Billboard 200.
Around the same time, DJ Khaled released Father of Asahd, and it clinched second place. That did not sit well with the producer, and he shaded Tyler, the Creator in a social media video with an indirect callout.
While speaking to Ebro and Pete Rosenberg, Tyler, the Creator said he wasn't feeling what Khaled said at all.
"Bro, that Khaled thing was fun. It was like watching a man die inside," he said. "Because the weirdo was winning. I was moonwalking in a wig." He noted how many features Khaled had on his album and said that his music doesn't necessarily fit Khaled's formula of what hip-hop is.
"A piece of me really didn't like that at all because I make music, but rap is my thing. I was already making alternative rap and not fully being accepted by the BETs," he said. "So, for some guy like that to kinda indirectly be like, 'That ain't real rap, that ain't real Black music.' That's what it felt like… But I didn't say nothing, I just let that number 1 speak," said Tyler.
He pointed out that for DJ Khaled, "His whole identity is 'We the best, we the number 1.' When the underdog to him took that away from him, that n— ego was deflated. He'll probably never admit it, and it's no hard feelings towards him."
What did DJ Khaled say about Tyler, the Creator?
For those in the dark about DJ Khaled's original remarks, a clip remains online, including in this Twitter post. He didn't call Tyler, the Creator out by name, but he made his comments shortly after both Igor and Father of Asahd dropped on May 17, 2019 and competed on Billboard's charts.
"I make albums so that people can play it, and you actually hear it," said Khaled. "You know, drive in your car and you hear another car playing it. You know, go to the barber shop, and you hear them playing it. Turn on the radio on, and you hear them playing it. You know, it's playing everywhere. It's called great music. It's called albums that you actually hear the song — not no mysterious s–t, and you never hear it."
Tyler, the Creator's last 2 albums reached number 1
Both Igor and Call Me If You Get Lost snatched the number 1 spot on Billboard, with the former going platinum upon its release. Tyler, the Creator expressed that no one is right or wrong when it comes their own personal music taste, but right now, he's enjoying his success.
RELATED: Fans Can't Decide if Jaden Smith and Tyler, the Creator Are Actually Dating