U.S. Movie Theaters Are Struggling, But Globally, the Entertainment Industry Just Broke a New Record
As streaming services and digital media continue to gain a foothold in the market, the moviegoing experience is undergoing some major changes. In the past few years, fans just haven't been coming out to movie theaters as much as they used to. But a new report reveals, in fact, the entertainment industry is doing just fine overall. In fact, it's breaking records.
For its annual report, the Motion Picture Association aimed to take a broad view of the state of the entertainment industry, particularly film, television, and now streaming content. This edition even took mobile viewing into account, given changing consumer habits. Let's dig into what the MPA report reveals about Hollywood's future.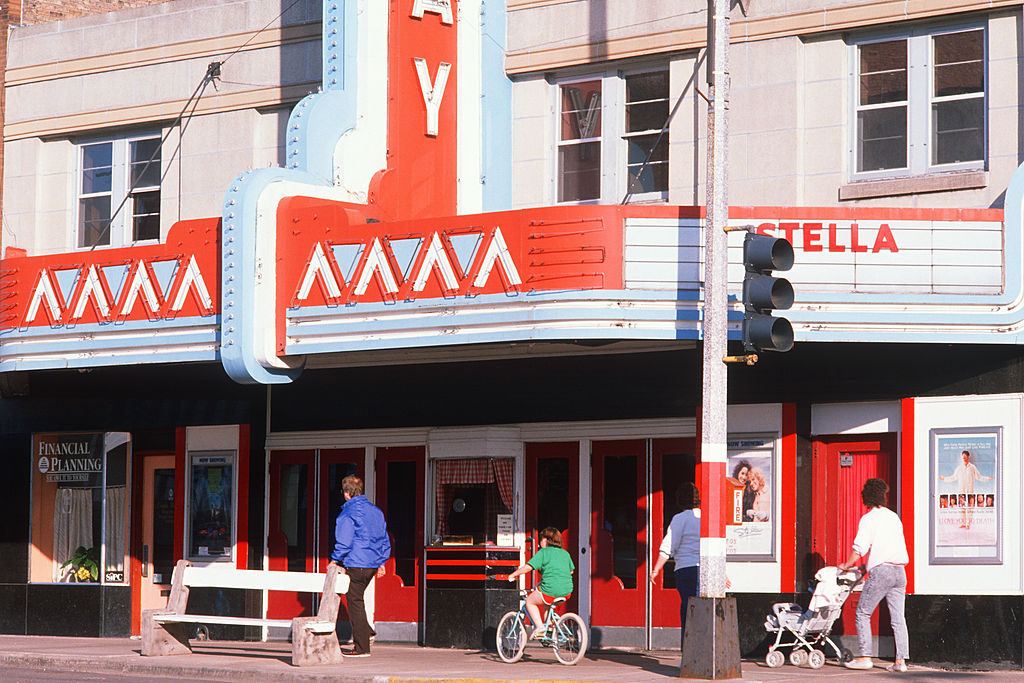 North American movie theaters are suffering
Perhaps the least surprising part of the report is how movie theaters in North America are doing these days. According to the MPA, ticket sales fell 4 percent to $11.4 billion for theaters in the United States and Canada. Despite this, Avengers: Endgame, The Lion King, Toy Story 4, and Captain Marvel — all Disney releases — each crossed $400 million at the domestic box office.
On the bright side though, the report also finds more than 75 percent of people — approximately 268 million people — attended the movie theater at least once in 2019. This marks a slight increase, likely boosted by the number of movies tied to long-held properties, such as Star Wars.
Notably, the top 11 highest-grossing domestic releases are all connected to previous works. Jordan Peele's Us stands as the most successful original film, with $175 million domestically. Only one other — Quentin Tarantino's Once Upon a Time in Hollywood — cracked the domestic top 20.
Globally, the entertainment industry made more than ever
Yet, even though movie theaters in North America have dipped a bit, the entertainment industry is actually doing better than it ever has. Thanks to the continuing globalization of Hollywood, theatrical and home entertainment crossed $100 billion in revenue for the first time ever.
This total represents the collective sales for both the theatrical and home entertainment sides. But looking at the breakdown clarifies how the scales have begun to tip in the industry. 2019's $101 billion total includes a record high of $42.5 billion for the worldwide box office.
In addition to the aforementioned hits, Spider-Man: Far from Home, Joker, Star Wars: The Rise of Skywalker, and Aladdin also crossed $1 billion worldwide. While domestic ticket sales are falling short, international moviegoers continue to come out in record numbers. In 2019, they were responsible for $30 billion in box office sales.
The surprising role of streaming services
The worldwide and international box office totals are on the rise. While domestic theater turnout had dropped a bit, one distinguishing factor pushed 2019 past the $100 billion threshold. Thanks to the continuing rise of streaming, digital home, and mobile entertainment rose 14 percent, accounting for $58.8 billion of that total.
Last year marked a major turning point for streaming services. Apple TV+ and Disney+ both launched in late 2019, and Netflix, Amazon Prime Video, and Hulu all continue to generate popular original content. No wonder the digital market expanded by 18 percent in the United States and internationally by 29 percent. Likewise, subscription numbers shot up an average of 27 percent worldwide, hitting an astonishing 863.9 million.
As the MPA report shows, the entertainment industry is changing its shape. For years, people both inside the industry and out have predicted a very different future. We're now starting to see the industry lean toward digital entertainment for the first time. We'll just have to wait and see how theater chains will adjust to this environment now that they're not the primary source of entertainment.