What U2's Bono Couldn't Stand About Pink Floyd's 'The Wall'
Pink Floyd and U2 are both classic rock legends, however, they didn't always get along. For example, Bono had some harsh criticisms of Pink Floyd's The Wall early in his career. Here's How Pink Floyd's responded.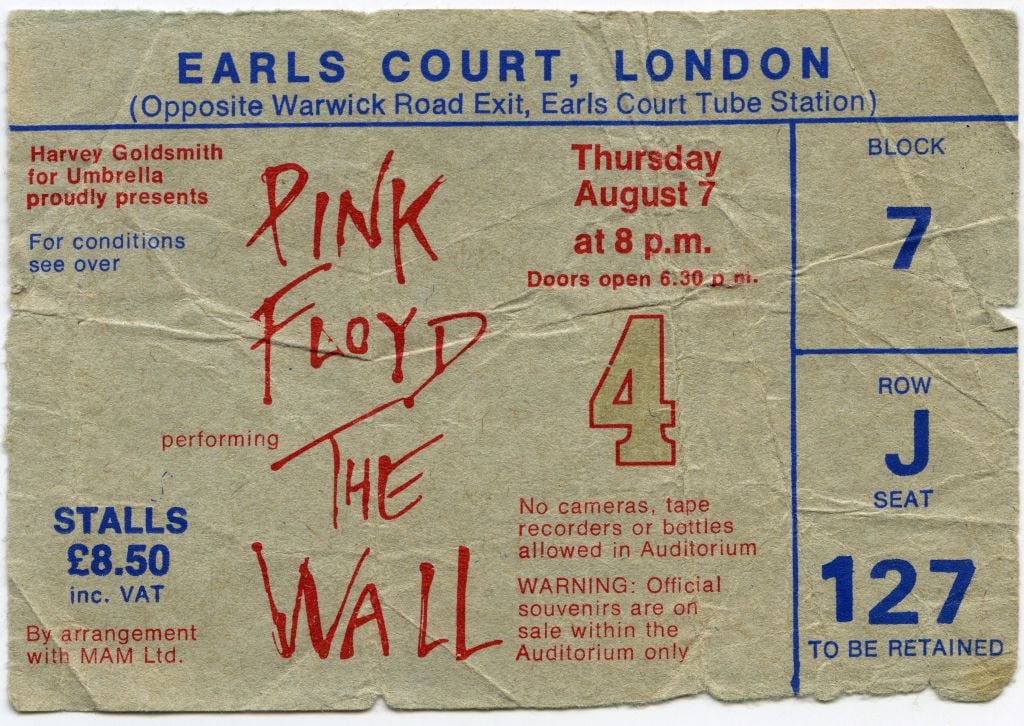 Pink Floyd's Roger Waters said Bono said 'bullsh*t' about 'The Wall'
Pink Floyd are known for being very theatrical. Their albums sometimes have storylines, their stage shows have amazing special effects, and they even made an avant-garde movie based on their album The Wall. While theatrics helped the band become icons, not everyone was a fan. During an interview with Rolling Stone, Pink Floyd's Roger Waters revealed Bono had some very negative things to say about The Wall.
"I remember when [Pink Floyd] did The Wall [in 1979] being criticized by Bono," Waters said. "U2 were a very young band, and they're going [affects Irish accent], 'Oh, we can't stand all that theatrical nonsense that Pink Floyd do. We just play our music and the songs unto themselves and blah, blah, blah.' Oh really? All they did for the rest of their f*cking career was copy what I'd been doing and continue to do. So good luck to them, but what a load of bullsh*t. If you lead them, people will follow."
Pink Floyd's Nick Mason had some criticisms of a U2 album
This wasn't the last time a member of Pink Floyd said something notable about U2. In 2016, U2 released their album Songs of Innocence directly to all iTune Stores customers. U2 faced backlash for this move — and Pink Floyd drummer Nick Mason said Apple should as well.
"Look, U2 are a great band, and Bono's an extraordinary individual, so this isn't an anti-U2 tirade," he told GQ. "But it highlights a vital aspect to the whole idea of music in the 21st century. What's also interesting is that Apple seem to have got off scot-free. No one's blaming them. Apple has done great things, but it has also contributed to the devaluation process."
Did U2 have more hits than Pink Floyd?
The unusual ways Pink Floyd and U2 have crossed paths raises an interesting question: Which band was more successful on the American charts? Pink Floyd had one No. 1 hit on the Billboard Hot 100: "Another Brick in the Wall (Part 2)." This means Pink Floyd's biggest single was from The Wall — the same album Bono criticized. Their only other song to reach the top 20 was "Money," which reached No. 13.
On the other hand, U2 released 9 songs that reached the top 20 on the Billboard Hot 100: "Mysterious Ways," "One," "Hold Me, Thrill Me, Kiss Me, Kill Me," "Desire," "Angel of Harlem," "Where the Streets Have No Name," "Discothèque," "With or Without You," and "I Still Haven't Found What I'm Looking For." The latter two reached the top of the chart, proving U2 could make hits — even if Waters saw them as derivative.