U2's Bono Said This John Lennon Song Was Like a Hymn Written by an Atheist
U2's Bono is known for being outspoken on a whole host of topics, including his opinions on other classic rock artists. For example, he discussed how one of John Lennon's songs really moved him. Here's a look at the song Bono thought was like a secular hymn.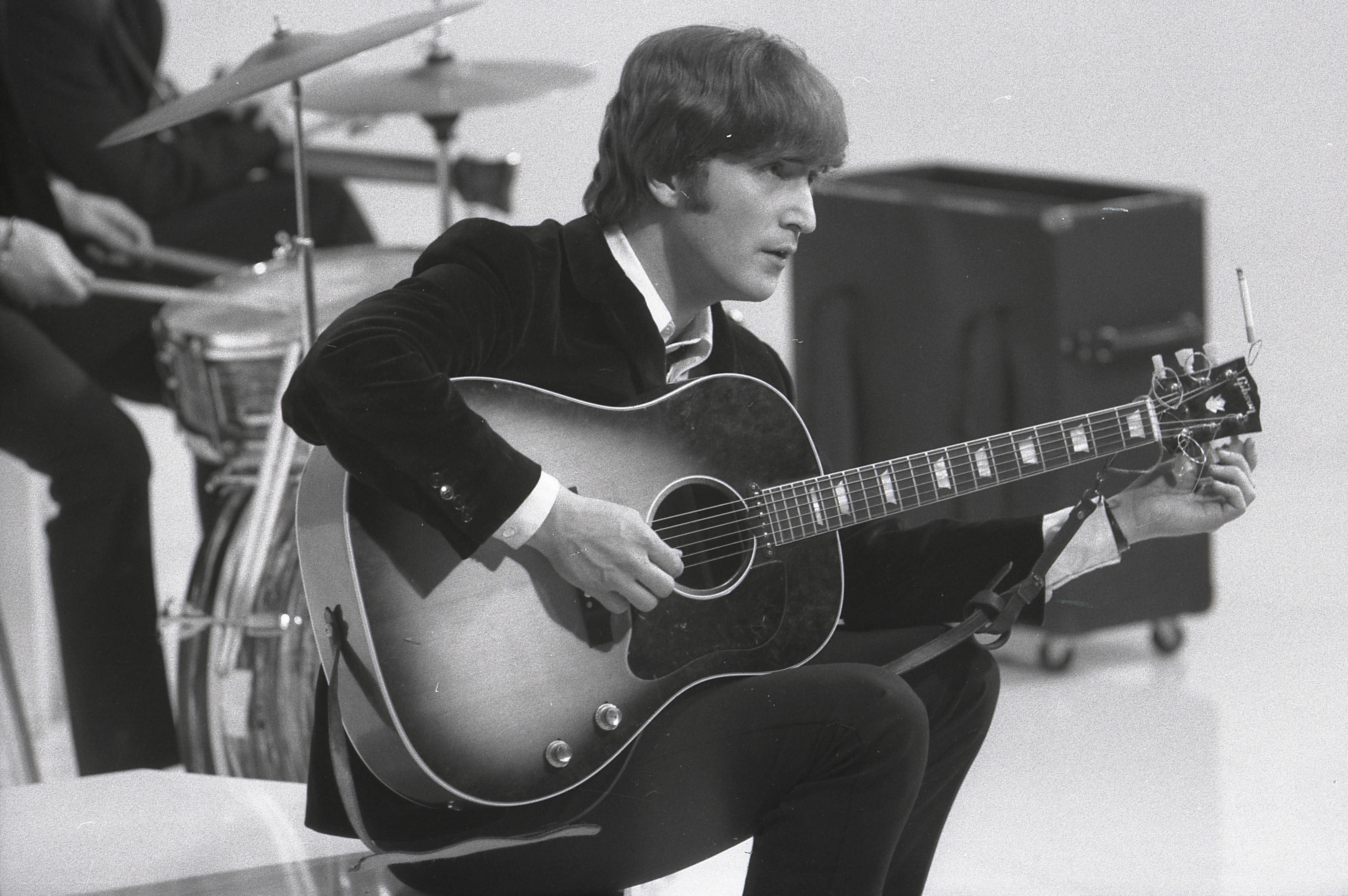 How U2's Bono felt when he listened to the songs from John Lennon's album 'Imagine'
In an interview with Rolling Stone, Bono describes listening to Imagine, one of John's solo albums. He would listen to the album in his room with "headphones on a tape recorder." He felt the lyrics were like talking to John on the telephone. Bono described the experience as one where music changed everything. "This music changed the shape of the room," he said. "It changed the shape of the world outside the room; the way you looked out the window and what you were looking at."
Bono said 1 of John Lennon's songs is like a 'little hymn' that reminded him of his own life
According to Billboard, several of the songs on Imagine refer to Yoko Ono. For example, John repeatedly says his wife's name on the track "Oh Yoko!" One of the more tender songs about Ono is "Oh My Love," a piano ballad that stands out from the rock and folk tracks on the album. Notably, Yoko contributed considerably to the album, receiving a producer credit alongside John and Phil Spector.
When Bono heard "Oh My Love," he said it was like hearing "a little hymn." "It's certainly a prayer of some kind — even if he was an atheist," Bono said. "'Oh, my love/For the first time in my life/My eyes can see/I see the wind/Oh, I see the trees/Everything is clear in our world.' For me it was like he was talking about the veil lifting off, the scales falling from the eyes. Seeing out the window with a new clarity that love brings you. I remember that feeling."
For context, Bono's comment about scales is a reference to a story about Paul the Apostle in the Bible. Jesus appears to Paul, someone who once persecuted Christians. Scales or something like scales grow on his eyes but Paul is able to see again through the power of the Holy Ghost.
How the public reacted to John Lennon's 'Imagine' and what Yoko Ono thought of Bono
"Oh My Love" was never released as a single but Imagine reached the top spot on the Billboard 200. The album remained on the chart for 47 weeks. While "Oh My Love" didn't make a lot of waves commercially, the album's title track reached No. 3 on the Billboard Hot 100 and stayed on the chart for nine weeks. "Oh My Love" would eventually have a bit of an impact on pop culture, as it appeared in an episode of Gilmore Girls.
Rolling Stone reports when Bono was in his 20s, he had a very special encounter with Ono. She went up to him and put her hand on him saying, "You are John's son." Considering the impact John's song had on him in his youth, it's no surprise he viewed this as an incredible compliment.