'Umbrella Academy': How Ben Hargreeves is Impacted by Klaus' Sobriety
Klaus Hargreeves (Robert Sheehan) is one of the incredible super siblings in The Umbrella Academy universe. Despite being gifted with the ability to communicate with the dead, Klaus spends much of season 1 numbing his powers. This choice would directly impact his brother, Ben (Justin H. Min) — Klaus just didn't know it yet.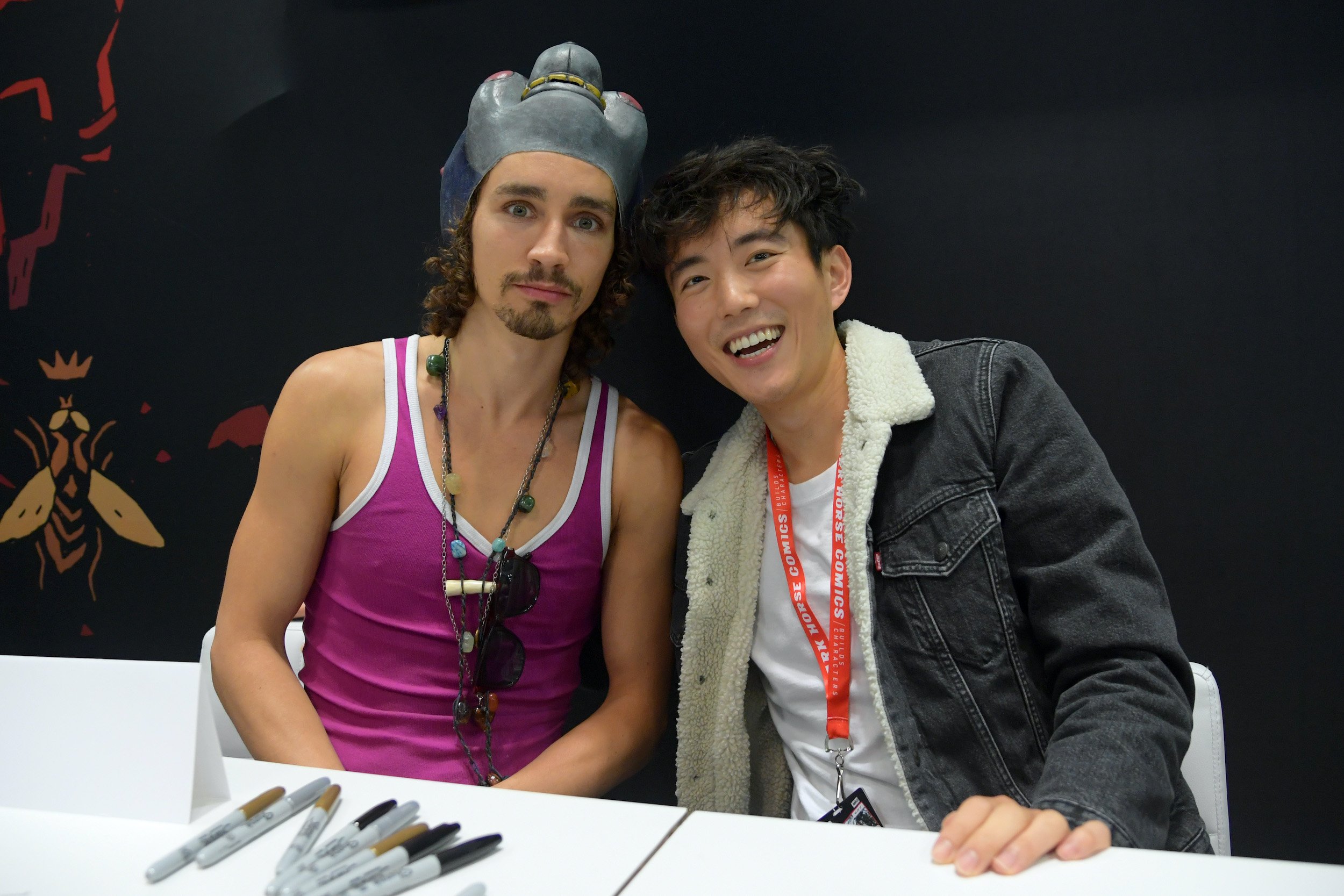 Klaus is also known as 'The Seance'
The drug-addicted Klaus was one of the 43 extraordinary humans born on Oct. 1, 1989. As "The Seance," Klaus possesses the ability to communicate with the dead. Ranked in order by their determined usefulness, Klaus was dubbed Number Four by his cold-hearted adoptive father, Reginald Hargreeves (Colm Feore). 
Despite being extraordinary, Klaus despises his power because he's often tormented by the dead. Because he's the only way the dead can communicate with those still alive, Klaus is burdened with their last wishes. To numb the pain and anguish his ability causes him, Klaus abuses drugs and alcohol. 
How did Ben Hargreeves die?
Both the show and the graphic novels have given little information regarding Ben Hargreeves' death. All we know is that his death is partially what caused the Hargreeves children to disband. Allegedly, Ben was killed on a mission. In an interview with IGN, creator Gerard Way said one sole person isn't to blame for Ben's death. "I think that they all maybe have some involvement in his death," he explained.
RELATED: 'The Umbrella Academy': Why Didn't Anyone Ask Klaus to Communicate With Ben Hargreeves?
When Klaus is sober, he can channel Ben more clearly 
Throughout season 1, we learn that Klaus has a special connection to his deceased bother, Ben. Their bond makes sense, considering Klaus' abilities. However, when Klaus abuses drugs, his ability to harness his powers and ultimately communicate with Ben diminishes. As Klaus works toward sobriety, Ben becomes more apparent — and more useful — to the Hargreeves siblings. 
In the first episode of the series, Ben is an apparition shrouded in shadow. Klaus knows he's there, but viewers can't yet see him. It isn't until Klaus is forced into being sober when Hazel (Cameron Britton) and Cha-Cha (Mary J. Blige) kidnap him that he is able to see Ben with clarity. After guilting his brother into using his powers to save the world, Ben continues to become more animated. 
Ben will probably play a bigger role in season 2
When Klaus inevitably crosses over to the other side and communicates with Sir Reginald Hargreeves, Looper noted how it becomes clear that Ben's existence is inextricably linked to Klaus. Reginald reinforces this idea when he tells Klaus: "You only scratched the surface of what you're truly capable of."
RELATED: 'The Umbrella Academy': A Breakdown of the Season 2 Clues So Far
Klaus reveals his full potential to the rest of his family when he harnesses Ben's abilities and uses them as his own. Knowing that he's capable of conjuring Ben into a physical state, Klaus is able to give his brother a sense of purpose once again and simultaneously become part of the band of heroes the world needed to stop the impending apocalypse.