Unapologetic Beyoncé Makes Some People 'Uncomfortable' and Her Fans Aren't Having It
Beyoncé's fans are in full support of the unapologetic new her
Beyoncé has been dominating the music scene for so long that she's officially crossed over into living legend status. She's so talented and has so many fans around the world that it's hard to imagine what criticisms anyone could direct her way, but apparently, some people have the nerve to do so.
Someone as successful as Beyoncé is bound to have some critics, and with the internet being a dark place, people feel free to post hateful comments about her online. However, her fans are coming to Beyoncé's defense and are rightfully calling out many of these derogatory comments as being racist. 
Beyoncé has achieved enormous success
Beyoncé has worked tremendously hard for a long time to get to where she is today. She started off as a member of musical group Destiny's Child and started putting out solo music soon after.
She immediately started to dominate the charts as a solo artist with her first album, Dangerously In Love, which debuted at No.1 on the Billboard Top 100. Her success has only grown exponentially since then, catapulting her into being one of the most successful musical artists of all time.
Beyoncé has won a total of 76 awards throughout her career, over double the amount that her husband, Jay-Z, has won. She's made history by becoming the most celebrated artist in Grammy history.
She's even made a name for herself as an actor, starring in films like Dreamgirls. Beyoncé is clearly talented; how could anybody have anything negative to say about her?
Internet trolls like to hate on Beyoncé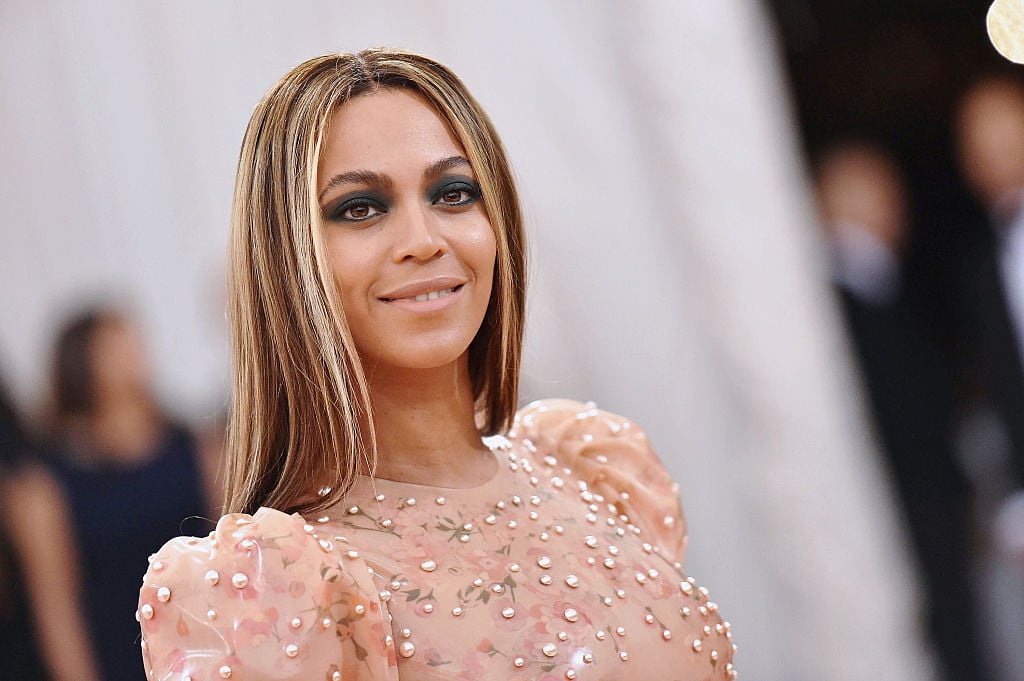 As they say, haters are going to hate. It's hard to fathom, but not everyone is a fan of Beyoncé and her critics are vocal about their opinions because of the anonymity of the internet. However, Beyoncé stans are not having it and came to her defense recently on a Reddit thread.  
"People are always posting… saying how Beyonce is overrated and act like they're saying something profound and edgy," one fan said, obviously tired of the negative comments.
Someone else tried to offer a rational explanation of why people might become so spiteful of such an amazing artist: "I think a lot of it is people hate how unapologetic she is and it makes them uncomfortable. People want to see women subtly express themselves, especially someone with her platform. She has the power to literally broadcast her opinions and views to the entire world and they're stuck on Facebook arguing with nobodies." 
Another fan went straight to the point: "F*** the haters. I love Beyoncé," they wrote.
Fans point out that some critiques of Beyoncé are racist
When you look deeper into the comments criticizing Beyoncé, it's not hard to see how racism comes into play. Fans discussed this as well and spoke out against the inability of some people to celebrate women of color.
"[W]hen I see people dragging her for just f***ing existing it really upsets me as a black woman trying to be the best I can, because its like damn, this successful and confident black woman who literally doesn't engage in public conflict and always has the best presence during interviews still isn't good enough," the original poster expressed. 
Other fans agreed with her wholeheartedly. "Like just say you hate successful black women and move on. We all know that's the real reason people hate her anyways [sic]," someone said against the people trying to disguise their racist critiques as a criticism of Beyoncé's work. "They don't know how to handle such a vocal woman of color," another fan declared boldly. Her fans clearly have her back.
Beyoncé is such a powerful and talented artist that nothing, especially not racism, should stop her from living her life as the legend that she is!