This Is the Unofficial Best BTS Song for Alarm Clocks
From working out to falling asleep, the BTS members shared a few of their favorite songs to play throughout the day. Some ARMYs also shared their personal favorite tracks to wake up to, which includes one song featuring Zara Larsson.
Here are some fan-favorite BTS releases perfect for starting the day.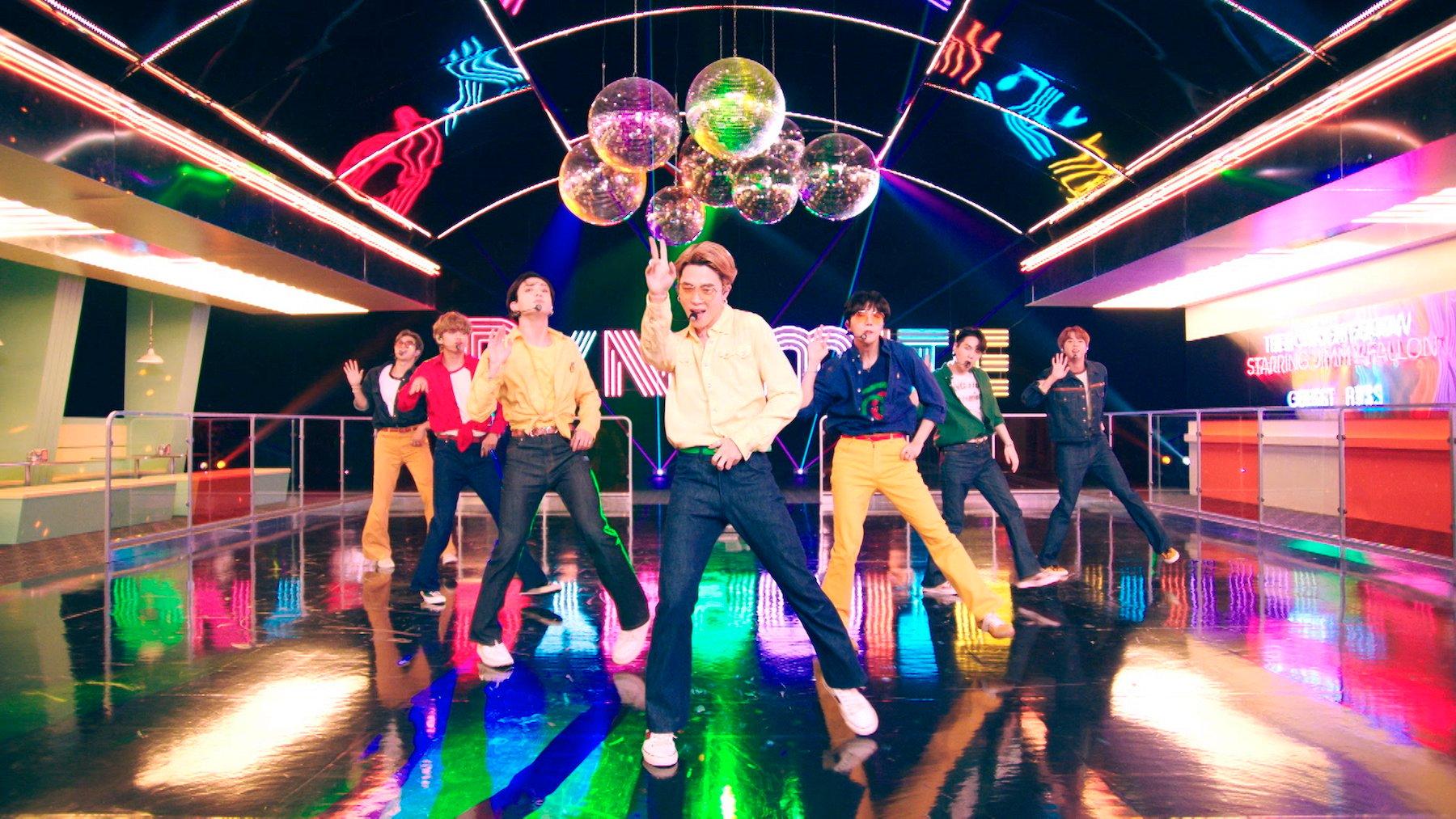 Some ARMYs start their days with 'A Brand New Day' by BTS
Since their debut, BTS released the Grammy-nominated song, "Dynamite" and the record-breaking YouTube video for "Butter." There are some BTS songs that fans of this K-pop group use as their alarms.
One of those is "A Brand New Day," originally released in 2019. As a "sub-unit" track, "A Brand New Day" only features select members of this boy band. That's one of BTS' vocalists, V, and one of the rappers, J-Hope.
RELATED: Is Jungkook the Last BTS Member to Create a Solo Song? Here's What We Know About 'Still With You' and the Mixtapes of These K-Pop Idols
BTS' 'A Brand New Day' features the artist, Zara Larsson
Zara Larsson, the artist behind songs "Lush Life," "Ruin My Life," and "Like It Is," joins the K-pop idols on this track. Since its release, "A Brand New Day" earned over 65 million plays on the streaming platform, Spotify.
"Omg I remember when I had to lie in an interview when they asked if I had a K-pop collab coming up because I didn't wanna spoil the secret," Larsson wrote of "A Brand New Day" on Instagram. "A girl from Sweden with two boys from Korea and a producer from the UK. It's really BTS WORLD."
In addition to "A Brand New Day," the BTS World soundtrack featured Jin, Jimin, and Jungkook in a collaboration with Charli XCX for "Dream Glow." There's also "All Night" by RM and Suga, featuring the late Juice WRLD.
RELATED: Jimin From BTS Finally Puts the 'Dumpling Incident,' Mentioned During 'The Late Late Show With James Corden,' to Rest
There are a few other songs and BTS lines used by fans
"A Brand New Day" isn't the only BTS song that functions as a perfect morning song. Fans on Quora shared a few of their personal favorites to set as a morning alarm. There's "Coffee" from the K-pop group's first official mini-album, O!RUL8,2?.
For a pumped-up morning, there's the first Japanese single released by the boy band, titled "No More Dream." As a song with a not of meaning for BTS fans, there's "Spring Day," which the K-pop group performed during their NPR Tiny Desk Concert.
As a notification ringtone, some fans play a clip of young Jimin saying "Excuse Me" in English. The same video features Jungkook saying the same phrase, along with sending some "hellos" to the BTS ARMY.
The "Boy With Luv" music video is available on YouTube. Music by BTS, including their recently released album, Map of the Soul: 7, is available for streaming on Spotify, Apple Music, and most major platforms.