'Unsellable Houses': Fans Are Split Over Hosts Leslie and Lyndsay
HGTV has grown from a little-known niche network into a superstar among reality TV entertainment competitors. As the home improvement network has branched out into more and more varieties of reality TV shows, it's been trying to figure out exactly what fans are looking for and how to keep its viewership amid increasing competition from streaming services creating their own house-focused reality TV shows. This had led to an influx of new shows for HGTV as well as experimentation to find out what kinds of hosts will resonate best with fans. 
Unsellable Houses premiered in 2019 and features twin sisters who work in real estate trying to turn a profit on some challenging properties. Some fans are thrilled about the series, but others have a lukewarm reception — and they blame it on the hosts.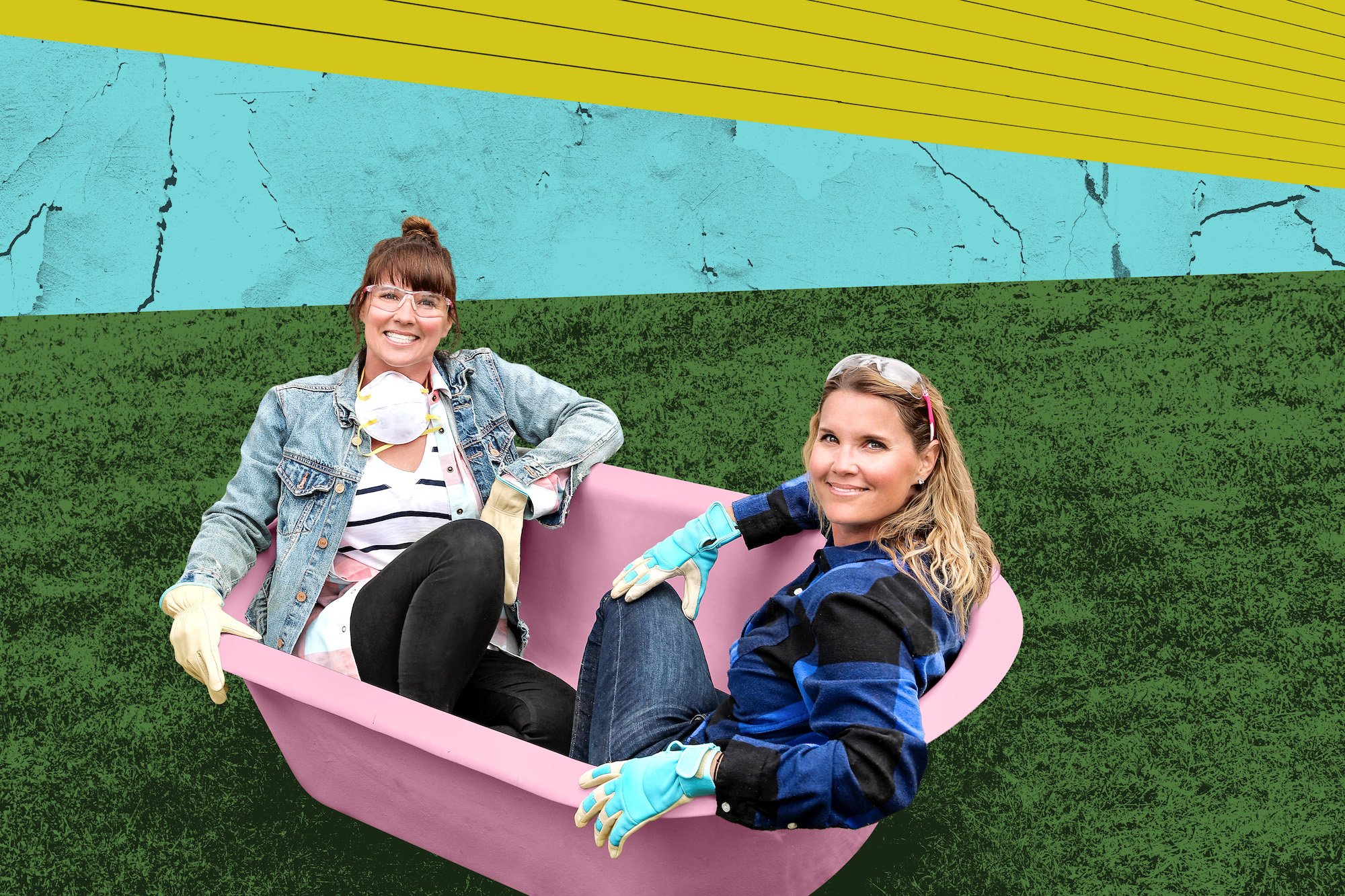 HGTV has focused on renovations with location-specific themes
When HGTV first started, it was just one of many niche networks — alongside long-dead experiments like The Popcorn Network and The Horse Riding Channel — that wasn't expected to ever have a huge audience. Kenneth Lowe, the frustrated architect behind the network's success, managed to beat the odds by tapping into the increased interest in renovation and housing construction that coincided with the Baby Boomer generation coming of age in the 1980s and 1990s. 
At first, the network focused primarily on DIY renovation tips, but it has morphed over time to reality TV series that follow professional realtors and contractors practicing their craft. Many of the shows currently on the air focus on a specific region of the United States and showcase home renovators and real estate teams as they attempt to pair homebuyers with their perfect picks while turning a tidy profit on their investments. While some shows have faced criticism for appearing fake, many viewers are excited to see the real-life peek behind the curtain of real estate deals. 
'Unsellable Houses' is focused on the Pacific Northwest 
Unsellable Houses follows the same basic script of many of the shows featured on HGTV in that the hosts help frustrated sellers navigate the ins and outs of the real estate business. The twist is that the show specifically seeks out homeowners who are having trouble selling their houses because of their outdated or undesirable features. Hosts Leslie Davis and Lyndsay Lamb invest their own money — and their renovation expertise — into making the necessary changes to get the house in better shape. 
When the newly renovated house sells, Davis and Lamb recoup their initial investment while also getting a portion of the profit. The homeowner gets to sell a house they feared they'd be stuck with, and Davis and Lamb get to make money that helps them move on to the next project. It's a win-win. 
Not everyone is thrilled with Leslie Davis and Lyndsay Lamb
With the rise in HGTV's success, the hosts of the various shows have become celebrities in their own rights — with the paychecks to match. Of course, with the spotlight comes the harsh glare of the public eye, and not everyone is going to be a fan of every personality on the screen. Leslie Davis and Lyndsay Lamb have definitely accumulated both fans and critics, but they're certainly in good company! Basically, every host on the network has faced backlash of some kind, and it seems unlikely that anyone will be able to please everyone. 
A Reddit thread about the show started with the claim that the twin sisters didn't have a logical "dynamic." The poster wrote, "Sometimes it seems like they get along great and all is hunky-dory, and other times it seems like they are not sharing ideas." Another commenter jumped in with support: "I couldn't agree more! Sometimes I 'hate watch' it, as I do with a lot of shows on HGTV." 
Others, however, came to the sisters' defense. "The hosts are quirky, fun to watch, and clearly quite knowledgeable," one commenter wrote. Even one critic who doesn't really like the show admits that the format is refreshing: "at least it breaks the mold of the shows hosted by a married couple where the man does construction and the woman does the design. I'm SO sick of that format."