'Unsolved Mysteries': Netflix Fans May Be Helping Solve Cold Cases With 3 Huge Clues
It didn't take long for the reboot of the classic true-crime series Unsolved Mysteries to reach number one on Netflix. Even decades after the original version with host Robert Stack, people are still just as obsessed with becoming armchair detectives with real-life cold cases.
The original Unsolved Mysteries ran from 1987 to 1997 and over that time, the public helped solve hundreds of cases. Now in the age of streaming, Netflix fans are hoping to do the same. Producers say viewers have already submitted close to two dozen "credible tips," Indie Wire reported, and that's not counting the very plausible theories floating around on Reddit.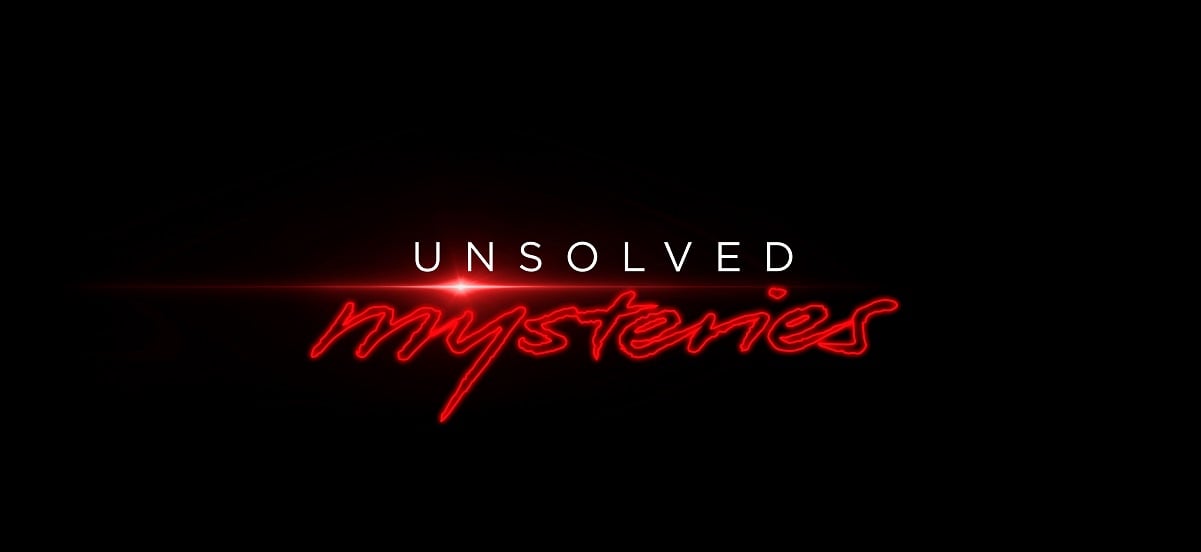 A Belvedere employee may know where Rey Rivera jumped
The first episode of the new Unsolved Mysteries tells the tale of Rey Rivera, a man who was either murdered or jumped from somewhere in the vicinity of the Belvedere Hotel in downtown Baltimore. His body was discovered in a conference room, making it look like death by suicide. But many of the details don't add up. Plus, investigators can't figure out where Rivera jumped from or how no one in the hotel saw him.
An alleged former hotel employee shared their connection to the case on the Unsolved Mysteries Reddit thread.
They said, "I worked at the Belvedere during all of this. I walked by the pool room (old church) numerous times while he laid in there. One thing the series left out was the long hallway that you would walk down to get to the pool room. If you came off the elevator on the second floor and made a right you would go through a door. About a quarter of the way down, on the left, was the room where Rey was found. At the end of the hallway was one (of several) building entrances to the parking garage connected to the Belvedere (not the garage shown on the show). Anyone could have entered the hallway leading to the pool room from the garage. I honestly don't remember there being a camera in that hallway."
RELATED: Netflix 'Unsolved Mysteries' Reboot Has 3 Major Issues According to Fans
And there's more. They continued, "Another thought: A friend who lived in the Belvedere [at] the time said the condo association was supposed to hold a meeting with residents about what happened. They claimed that the meeting was abruptly canceled and never rescheduled (even though the promise was made it would be)."
Fans urge investigators to look in Patrice Endres's husband, Robert
Police eliminated Robert Endres as a suspect for the murder of his wife, Patrice, based on a timeline he could prove. But fans can't get over his creepy demeanor and unfair treatment of Patrice's son Pistol after her disappearance.
The former hairdresser disappeared from her salon sometime in the 13 minutes between two phone calls while she was at work. Multiple witnesses saw a strange car parked in front of the salon plus noticed Patrice's car was moved from its regular spot. Her remains were discovered a few miles away almost two years later.
The day after Patrice went missing, her husband Robert changed all the locks in his home and wouldn't allow Pistol, a high school student, back in the house to get his personal belongings. Also, he refused to let Pistol have his mother's ashes.
Fans believe Robert's actions during the episode, including how he spent time with his deceased wife's bones before cremation and speculated on how a person could move Patrice's body with a wheelbarrow, could implicate him in her murder.  
Alonzo's friends know more than what they're saying on 'No Ride Home'
There's little doubt that someone at the party murdered Alonzo Brooks, but the question of "how" has made Redditors convinced that his group of friends may have set him up.
They bring up the obvious question: how could people who were allegedly close with Brooks abandon him at a party, hours away from home? They think it could be a setup.
One Redditor wrote: "There are a ton of things that don't add up. This smells like a setup murder."
They continue, "The police need to look at the sketchy white friends and start pressing them for answers since they have some pretty good holes in their story."
If you have any information on any of the Unsolved Mysteries cases, visit unsolved.com to submit a clue.