'Up': Ed Asner Cried When He Watched the 2009 Film
The recent death of veteran actor Ed Asner reminded the world of his incredible body of work. From his portrayal of gruff but golden-hearted TV station manager Lou Grant on The Mary Tyler Moore Show to his role as Santa Claus in Elf, Asner was the unusual actor whose fans spanned the generations.
The multiple Emmy award-winner admitted that even he was surprised at the success of his animated Pixar film Up — and that watching it got him a bit emotional.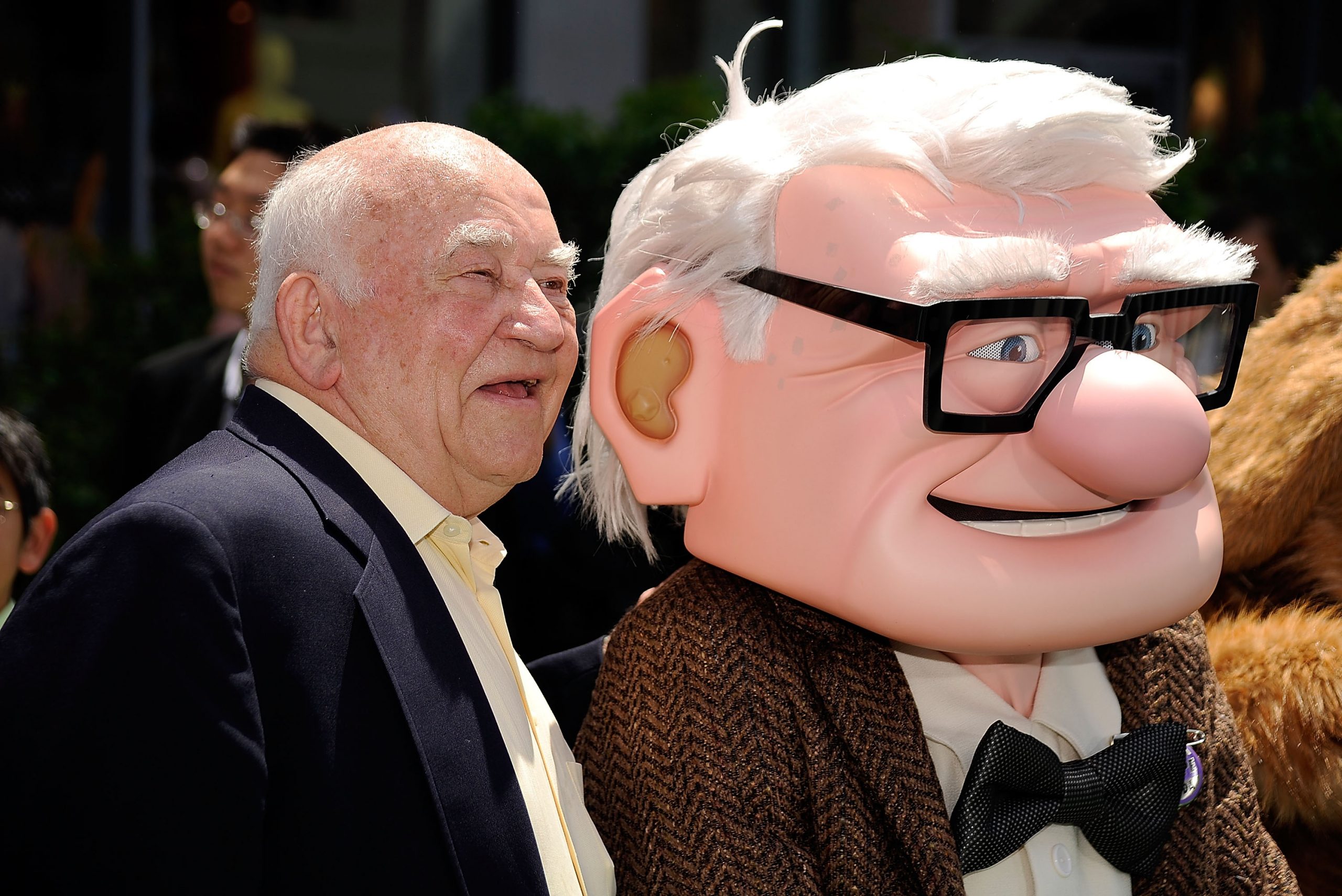 Asner died at age 91
One of the last remaining cast members from The Mary Tyler Moore Show — Betty White and John Amos are the comedy's current surviving actors — Asner, who also served as a two-term president of the Screen Actors Guild, died on Aug. 29.
His family announced his death via his Twitter account saying, "We are sorry to say that our beloved patriarch passed away this morning peacefully. Words cannot express the sadness we feel. With a kiss on your head- Goodnight dad. We love you."
Celebrities also paid tribute, including actor Joe Mantegna who tweeted, "Today I lost a friend, our business has lost a consummate actor and the world has lost a tremendous advocate for autism. R. I. P. @TheOnlyEdAsner."
And former Star Trek actor George Takei posted, "Ed Asner, who won seven Emmy awards including five for the unforgettable role of Lou Grant, has passed away. He was a giant on the screen, and a philanthropist, too. A man of true heart and talent. He will be missed."
Asner admitted watching 'Up' got him emotional
In an interview with Jake's Takes, Asner discussed the 2009 Pixar film and its universal themes of loss and love. While the actor owned up to having seen the film just "a couple of times," he did confess to getting choked up.
"I want to cry with you," Asner told show host Jake Hamilton, who revealed he cried during the film's emotionally charged first 10 minutes. "At the loss of that beautiful creature who was my wife. She starts out as a tomboy and enters into a beautiful lady that I marry. It's a beautiful story. It's beautiful in the fact that we pick ourselves up and go on trucking."
Asner was 'so cautious' when 'Up' released
Asner said of his Up character Carl in a chat with the Television Academy Foundation: "He made an omelet out of the broken eggs he's given; it's a lovely twist of life."
Although it's hard to believe, now that Up is a modern Disney/Pixar classic, its lead actor had a difficult time believing the film would do very well at the time it hit theaters.
"I started late summer, early fall of '08," he recalled. "Finished in spring of '09 and it opened two to three months later. I was so cautious when it first came out. I don't think I was able to relax really and decide how good or how much I liked it until I saw it the third time."
The Lou Grant actor shared in his interview that the greatest praise he received came during his work on Up: "The nicest compliment that I got was that the animators sent back word, 'Thanks for giving us so much to work with.' I was quite pleased."