V and Jimin of BTS Nicknamed Their Subunit "95s" for 1 Obvious Reason
Map of the Soul: 7 held a few gems for BTS fans. That includes a "subunit" comprised of singers Jimin and V, and their song together, titled "Friends." Here's what V and Jimin had to say about their subunit and what set them apart from other members of their K-pop group, BTS.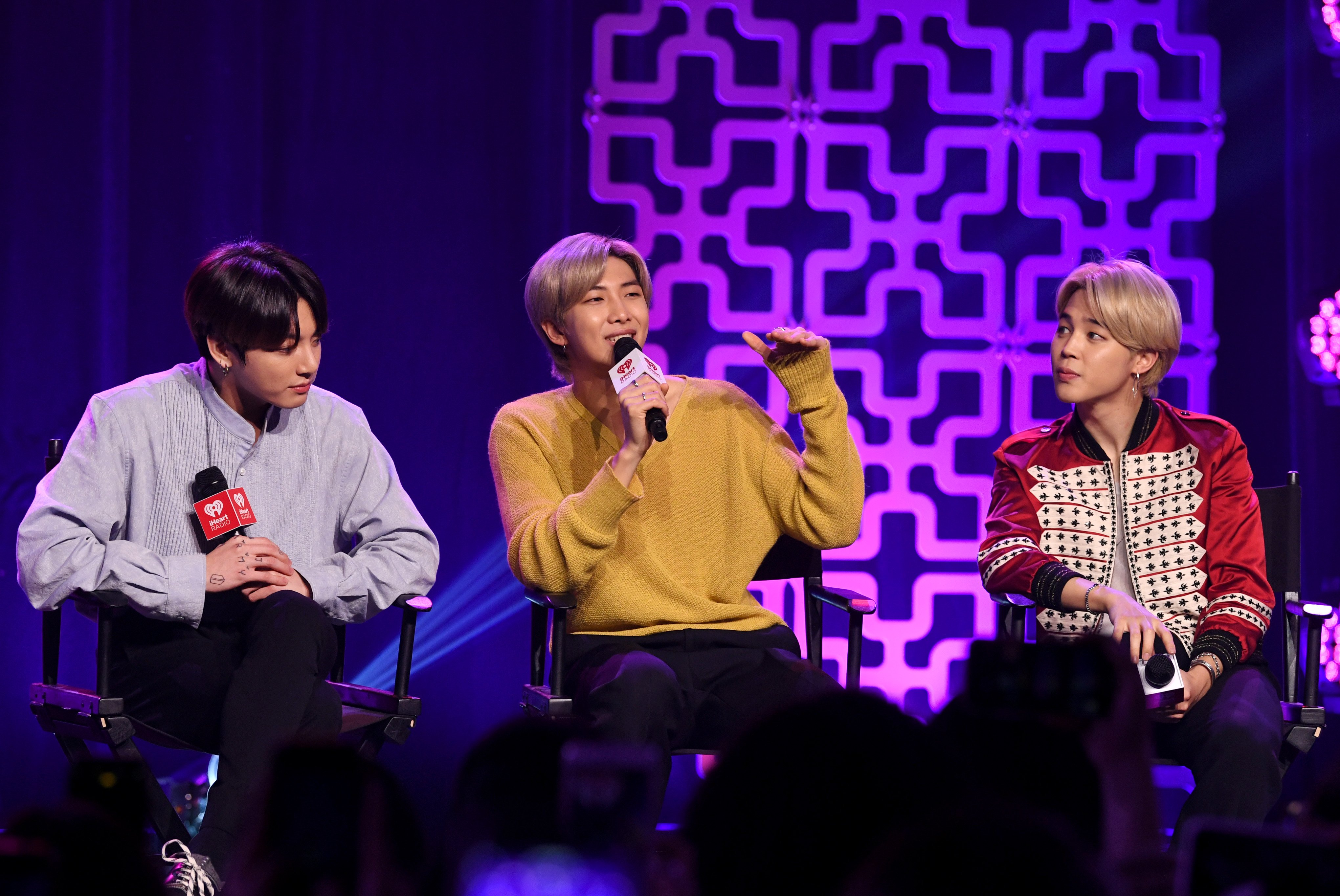 There were a few different subunits featured on 'Map of the Soul: 7'
When BTS released Map of the Soul: 7 during 2020, it held a few surprises for fans. There were solo songs from rappers Suga and J-Hope and even songs from "subunits" within the K-pop group, like Suga and RM who collaborated on the song "Respect."
One of the other subunits featured singers in the group, V and Jimin. Together, they named their "team" 95s and dropped a song together featured on Map of the Soul: 7, "Friends." It became a favorite among BTS fans, earning millions of streams in a matter of days. 
V and Jimin joined forces on 'Friends'
"Friends" touched on V and Jimin's life together even before they were in BTS. The two actually went to school together and although they'll sometimes fight like brothers, as the lyrics state, they're soulmates and they'll always be there together.
Their subunit nickname, "95s," actually is a nod to the year they were both born. When asked what set V and Jimin's group apart from the other BTS members during a YouTube video, V answered, "They don't have members of the same age."
"That's true," Jimin continued, speaking about "95s." "Other subunits don't have members of the same age and I think our team feels more relaxed than others. We always look happy, bright."
This was one of the first times V and Jimin released a BTS song together
Technically, Jimin and V released the song "Graduation" together, which discussed their time together at school. That song was never officially added to a BTS album, though. That means after seven years of performing with BTS, "Friends" is the first time Jimin and V released a song as an official subunit.
"I liked it because it wasn't predictable, it was so original," V said. He further elaborated, saying that he would definitely collaborate with Jimin on future projects.
Aside from their duet on "Friends," both V and Jimin have their own solo songs with BTS. For V, that includes "Singularity" off of Love Yourself: Answer. For Jimin that means "Serendipity" off of Love Yourself: Answer.
Fans can see BTS perform live during their Map of the Soul world tour, which has since been postponed due to the coronavirus (COVID-19) pandemic. Music by BTS, including the single "Stay Gold" and Map of the Soul: 7, is available for streaming on platforms like Spotify and Apple Music.