V Wanted to Collaborate With Coldplay Before BTS Covered 'Fix You' on 'MTV Unplugged'
On Feb. 23, Jin, Suga, J-Hope, RM, Jimin, V, and Jungkook of BTS put on a special episode of MTV Unplugged. BTS performed five songs including a cover of Coldplay's 2005 single "Fix You."
While the cover may have seemed like a surprise, the members of BTS have been outspoken over the years about their admiration of Coldplay. In 2019, V, one of BTS' singers, shared that he wanted to collaborate with the British band.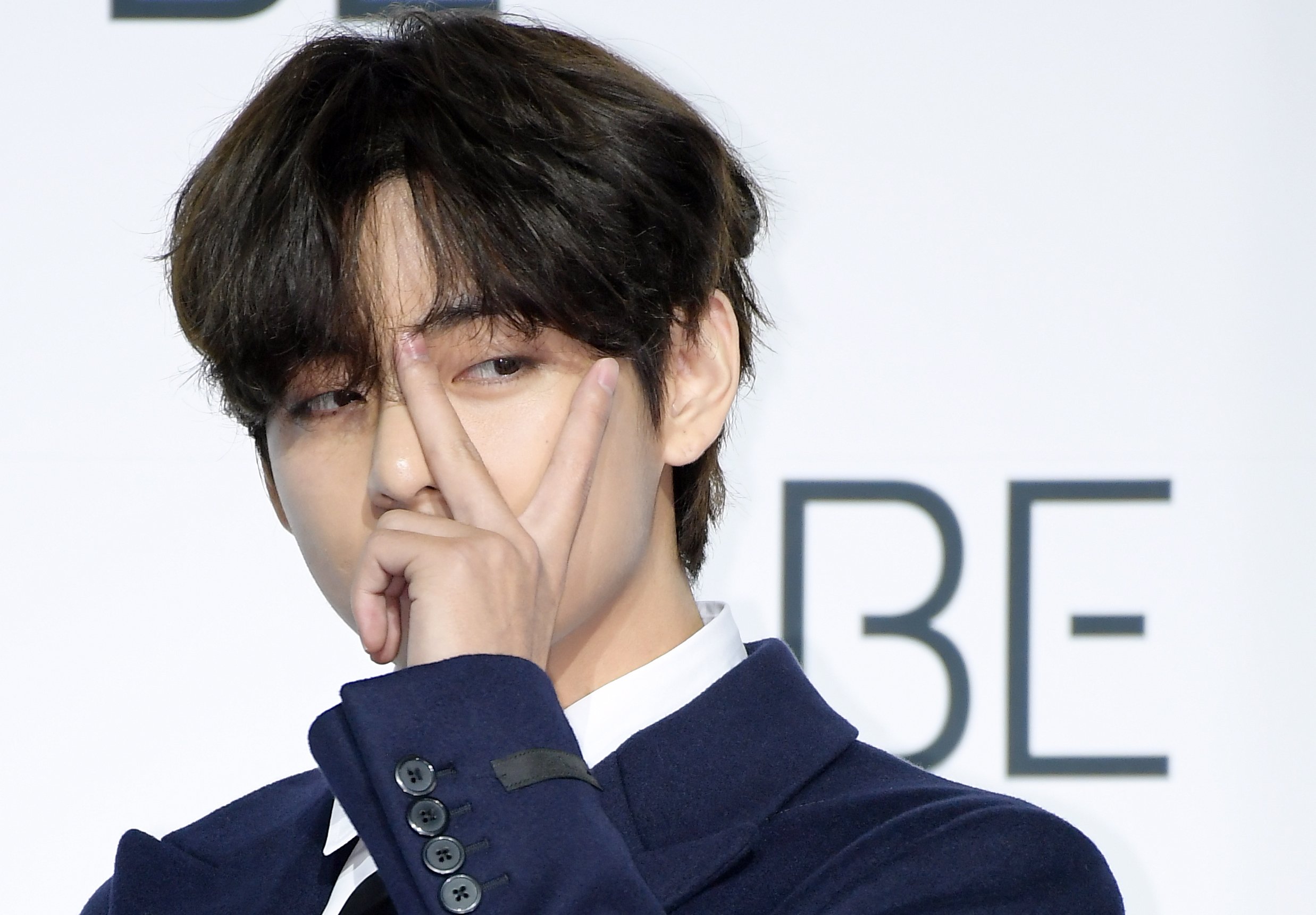 BTS performed on 'MTV Unplugged'
On "MTV Unplugged Presents: BTS," Jin, Suga, J-Hope, RM, Jimin, V, and Jungkook provided fans with never-before-seen performances. In addition to covering "Fix You" by Coldplay, the Korean band performed four songs from their album BE.
BTS opened MTV Unplugged with "Telepathy," a B-side from BE. The septet performed the song in an arcade-styled room. Next, BTS performed another B-side titled "Blue & Grey" in a room filled with greenery.
Both of these performances marked BTS' first time performing the songs for fans. After performing the B-sides, the K-pop group covered "Fix You." The band closed the MTV Unplugged episode with their songs "Life Goes On" and "Dynamite."
RELATED: What Songs Did BTS Perform on 'MTV Unplugged'?
V of BTS wanted to collaborate with Coldplay
On May 21, 2019, BTS appeared on iHeart Radio Live after releasing their EP Map of the Soul: Persona. The interview with BTS was streamed on LiveXLive. In the interview, Jin, Suga, J-Hope, RM, Jimin, V, and Jungkook were asked about any artists they wanted to collaborate with in the future.
"I really want Coldplay," V said.
"Chris Martin," RM agreed, prompting some of the members to sing Coldplay's "Viva La Vida."
On June 1, 2019, BTS sat down with reporters for a press conference before their BTS World Tour Love Yourself: Speak Yourself concert at Wembley Stadium. When asked if there was a British band they wanted to collaborate with, V answered Coldplay.
"For a long time, I have loved Coldplay and I have always enjoyed listening to their music. We turned on Coldplay when we got in the car in the UK. In the past, I had a chance to go to a Coldplay concert. If there's an opportunity, I would like to collaborate with Coldplay," V said according to The Korea Herald.
RM added, "They came to Korea like years ago, and J-Hope and I went to their concert. We saw Chris Martin and the other band members, and it was a great memory. I think everybody loves Coldplay."
BTS covered a Coldplay song on 'MTV Unplugged'
As a surprise for fans, BTS decided to perform a cover of Coldplay's "Fix You" on MTV Unplugged. By performing a popular Coldplay song from 2005, the band brought nostalgia to the MTV Unplugged franchise.
The song also proved to be a perfect choice for the septet as it matched the healing vibe of some of BTS' past songs like "Spring Day." In a speech before the song, Jimin explained why BTS chose to cover "Fix You."
According to the BTS singer, "Fix You" brought the members comfort throughout 2020 amid the coronavirus (COVID-19) pandemic, and they wanted to share this with ARMY.
"This song gave us comfort, so we wanted to prepare this cover to comfort you as well," Jimin said.
While a cover is not the same as a collaboration, it is clear that Coldplay and "Fix You" hold a special place in the BTS members' hearts.