V's Personality Is Perfectly Reflected in His 'Favorite' BTS Song Lyrics
He loves his dog Yeontan and Panda Express. V also shared his love for specific BTS song lyrics, making the other BTS members laugh in the process. 
Here's what this artist had to say about his favorite lyrics and their English translation, according to an interview with the Hollywood Reporter.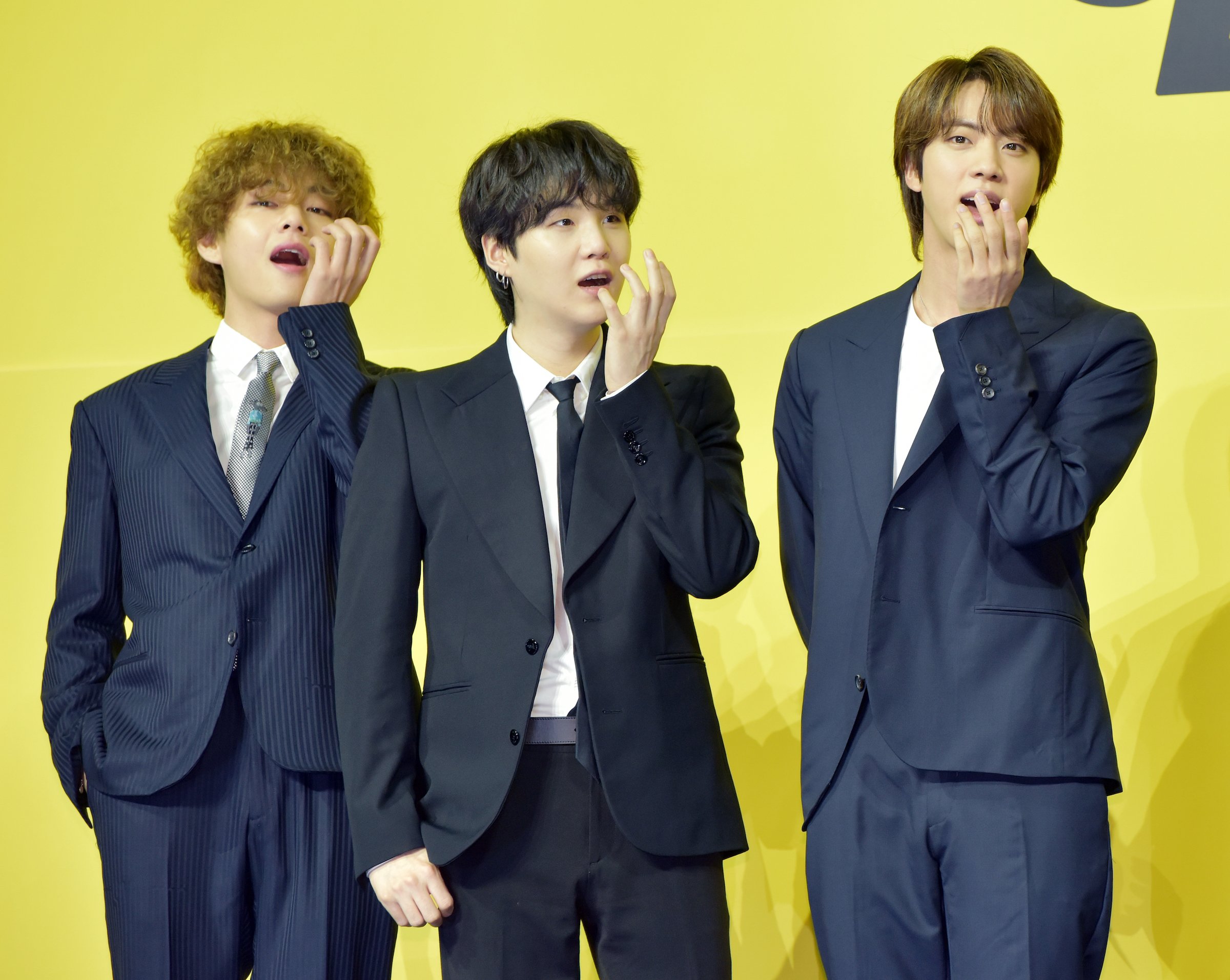 V is one of the singers and dancers in the K-pop group, BTS
He's the artist behind "Winter Bear" and the singer behind "Inner Child." V is one of the seven members of the award-winning boy band, BTS. He appears on songs like "Boy With Luv" and "Dynamite," even sharing his love for specific group BTS songs and lyrics. 
V is known for being eccentric, sharing glimpses of his personality on stage and during live streams. Even during interviews, V shares his funny side, making the other members of this K-pop group laugh in the process. 
What are BTS' V's favorite song lyrics?
During a 2019 interview with The Hollywood Reporter, the BTS members shared their favorite lyrics from their original songs. Jungkook shared some lines from his solo song, "Euphoria." Jimin mentioned some lyrics from "Answer: Love Myself."
V, as one of the singers and dancers for this K-pop group, had a very different answer. For his favorite lyrics, he picked one from the chorus of an older BTS song. That's "Fire," originally released in 2016. 
"Set everything on fire bow wow wow," V said, according to a translation on the interview. The other members of this K-pop group laughed and RM asked the singer to translate for fans who might not understand the lyrics. 
"All fire bow wow wow," V answered.
Suga and RM played a role in writing 'Fire' by BTS
Since their debut, BTS released several chart-topping and record-breaking songs, including "Dynamite," "Life Goes On," and "Butter." For their 2016 release, "Fire," several BTS members appeared as songwriters. That includes one of the rappers of the group, Suga.
"I based the song on the keyword 'fired up,'" Suga said, according to Soompi. "I heard that in Daegu when you feel encouraged, they say that you're 'fired up.' At first, I wasn't sure if that was something that people really said. The point of the song is to come out swinging with confidence."
BTS recently called by on several old favorites, even flipping "N.O" around for their Map of the Soul: 7 album, releasing a song titled "On." When BTS performed their Tiny Desk Concert for NPR, they included the song "Save Me."
The "Dynamite" music video is now available on YouTube. Music by BTS, including their recently released album, Map of the Soul: 7, is available for streaming on Spotify, Apple Music, and most major platforms.