How V Utilized His Love of Photography for BTS' Album, 'Be'
V is known for being one of the most "eccentric" members of the boy band BTS. Sometimes he's a good boy. Other times he's a bad boy. Even more times still, he hates wearing shoes. 
As a fan of photography, this singer was also named the visual director for one of BTS' albums. Here's what we know about V — real name Kim Taehyung.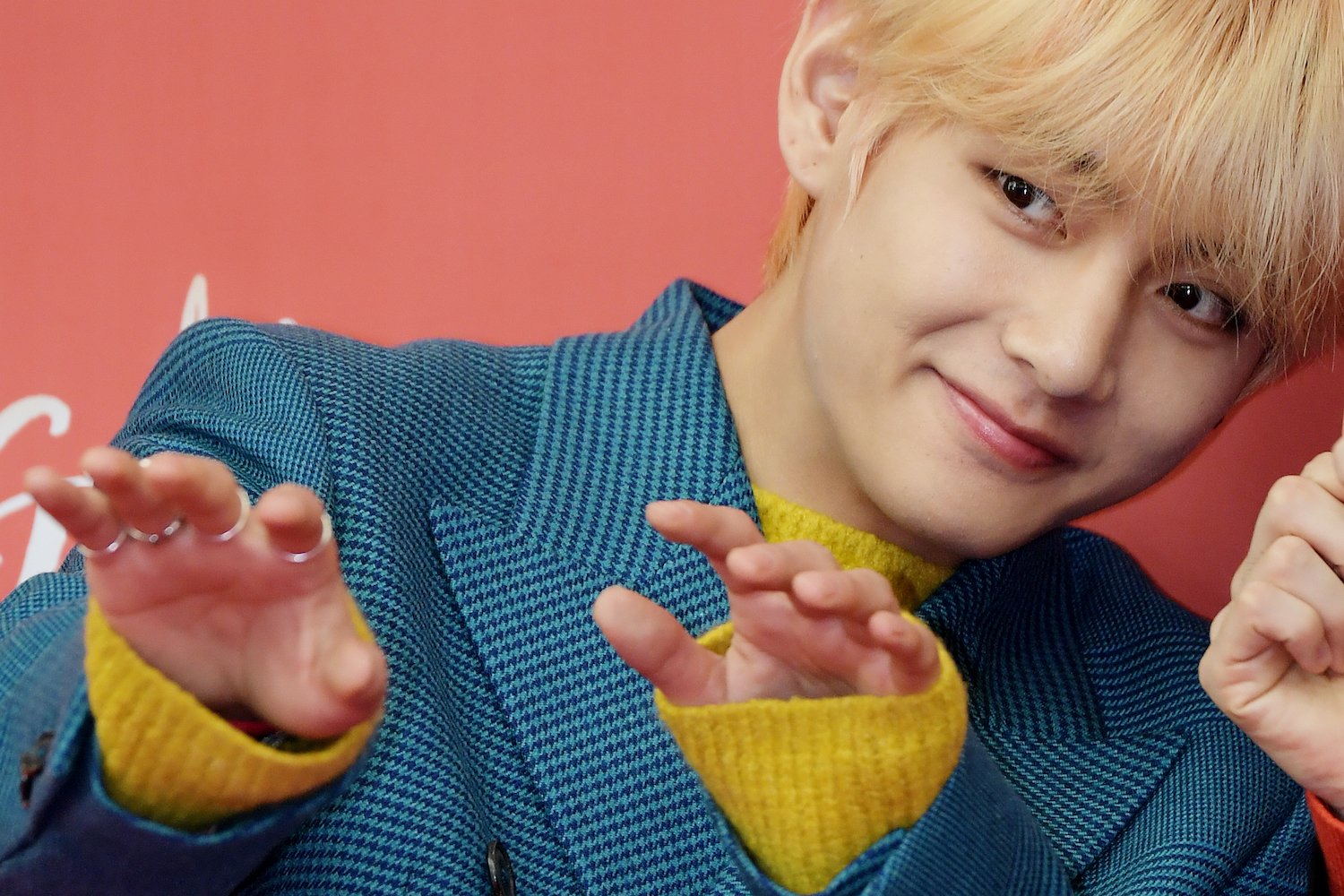 V is one of the singers and dancers in the award-winning K-pop group, BTS
He's a singer, dancer, songwriter, and photographer. Alongside RM, Jin, Suga, J-Hope, Jimin, and Jungkook, V performs songs like "Dynamite" and "Life Goes On," earning plenty of awards and international recognition in the process. 
As an idol with a not-so-secret love of photography, V was also named the visual director of the K-pop group's 2020 album, Be (Deluxe Edition), elaborating on his stylistic choices during one interview. 
V was the 'visual director' for BTS' album titled 'Be (Deluxe Edition)' 
As a fan of photography, V was also tasked with being the visual director for Be (Deluxe Edition). That meant discussing specific aspects of each photograph with the members, in addition to creating a central vision for the boy band's album. 
"We communicated smoothly, and I listened to all of their concept ideas, and I organized everything around that," V explained during an interview with Weverse Magazine. "If we tried something too natural, it wouldn't be conceptual enough, so we did our best to strike a balance."
When BTS released its album, it came with plenty of concept pictures featuring the K-pop idols. That also meant solo pictures taken in individual rooms. Each "room" highlighted aspects of the members and their personalities. For V, that meant including a violin to showcase his passion for old jazz and photographs, to highlight his love of photography. 
This album wouldn't be the first time V showcased his love of photography
Several members of this K-pop group branched out to create their solo music, and V is no exception. When V released his all-English solo song, "Winter Bear," he included a self-directed YouTube video showcasing of passion for photography. 
According to a fan on Twitter, when V was asked for three words that express who he is, he answered, "Singularity," "Travel," and "Photo." However, V isn't the only BTS member who shared their love for art. 
RM often shares pictures of himself in local museums, while Jungkook sometimes reveals his latest paintings with ARMYs. Months after V self-directed "Winter Bear," Jungkook helped to direct the BTS music video for "Life Goes On."
Outside of photography, V often shares his love for listening to "old jazz" music and learning new instruments. That includes the violin and the trumpet. Music by BTS, including the album Be (Deluxe Edition), is available on most major streaming platforms.