Val Kilmer Purposefully Botched His 'Top Gun' Audition, 'I Didn't Want the Part'
Val Kilmer's role as Tom "Iceman" Kazansky in Top Gun is one of the actor's most iconic roles. He is soon about to reprise the role in Paramount's Top Gun: Maverick. However, Kilmer did not always want the part nor any involvement with Top Gun. Kilmer shared in a recent memoir that he purposefully botched his audition for Top Gun, but still ended up getting the role anyways. 
Val Kilmer plays Iceman in the original 'Top Gun'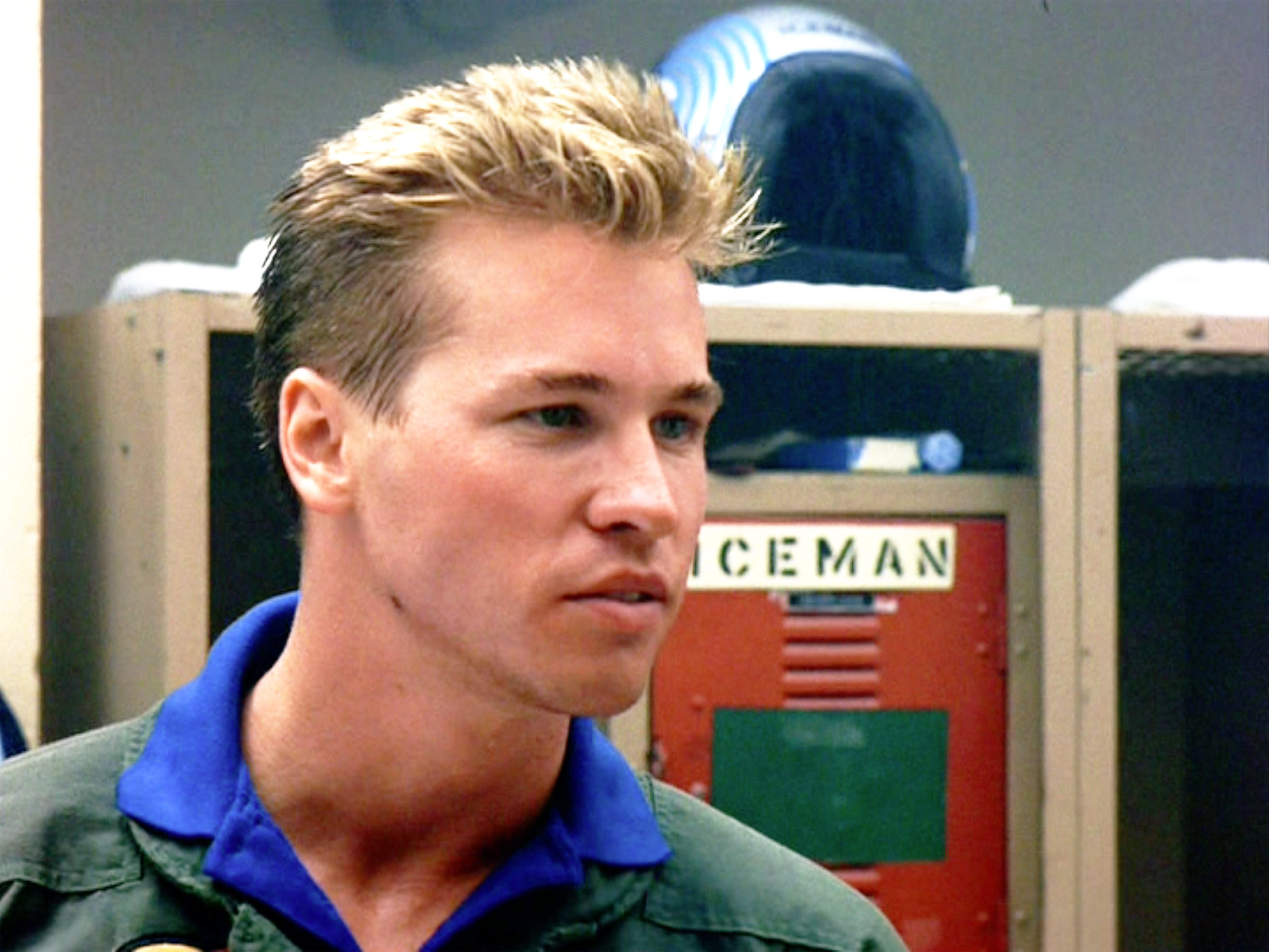 The original Top Gun centers around Tom Cruise's Pete "Maverick" Mitchell and Anthony Edwards' Nick "Goose" Bradshaw." The two are Navy pilots who are sent to TOPGUN- the US Navy's fighter weapons school. When they arrive at the school, they meet Kilmer's Iceman, who becomes arch-rival to Maverick.
Iceman is not a fan of Maverick's cocky attitude and the two have a conflict on the ground and up in the air. However, the two become friends by the time the program ends and Maverick even saves Iceman's life in the climactic conflict. Kilmer is returning for Top Gun: Maverick and it will be interesting to see the relationship that has formed between Iceman and Maverick over 30 years later.
Kilmer intentionally botched his 'Top Gun' audition
In 2020, Kilmer released a memoir titled I'm Your Huckleberry, a reference to his movie Tombstone. In this memoir, the Batman Forever actor revealed that he had little interest in being in Top Gun.
"I didn't want the part," Kilmer wrote (shared via Looper). "I didn't care about the film. The story didn't interest me."
Kilmer did end up meeting with director Tony Scott because his agent essentially forced him to. During his audition, he made sure to read his lines as nonchalant as possible to make it seem like he wasn't interested. However, he still got the part.
"My agent, who also represented Tom Cruise, basically tortured me into at least meeting Tony Scott saying he was one of the hottest directors in town," Kilmer shared. "I read the lines indifferently and yet, amazingly, I was told I had the part. I felt more deflated than inflated."
Kilmer is returning for the sequel
While he may not have been initially interested in Top Gun, he was excited to return for the sequel. In his memoir, Kilmer wrote that producers were not that interested in bringing his character back. However, he pitched a bunch of scenes to the film's creative team, including Cruise, centered around Iceman and the pitch went well.
"The producers went for it," Kilmer said. "Cruise went for it. Cruise couldn't have been cooler."
It's unclear just how big his role will be, but it is confirmed that he is in the sequel. He hasn't been shown physically in any of the trailers, but it is mentioned that Maverick became an instructor at TOPGUN after being recommended by Iceman. Still, early reactions to the movie have shared that Iceman's return does create a few emotional scenes during the movie. 
Top Gun: Maverick flies into theaters on May 27. 
RELATED: 'Top Gun: Maverick': Tom Cruise Calls Lady Gaga's New Song the 'Heartbeart' of the movie