Val Kilmer Shares a Nostalgic 'Top Gun' Throwback Including Tom Cruise
Top Gun: Maverick will bring back plenty of nostalgia for fans of the original 1986 movie. One of the stars of the original, Val Kilmer, is set to return to Top Gun along with Tom Cruise. In honor of the upcoming release of Top Gun: Maverick, Kilmer shared a photo on his Twitter with Cruise and the cast of the original film. 
Val Kilmer played the arch-rival of Tom Cruise in 'Top Gun'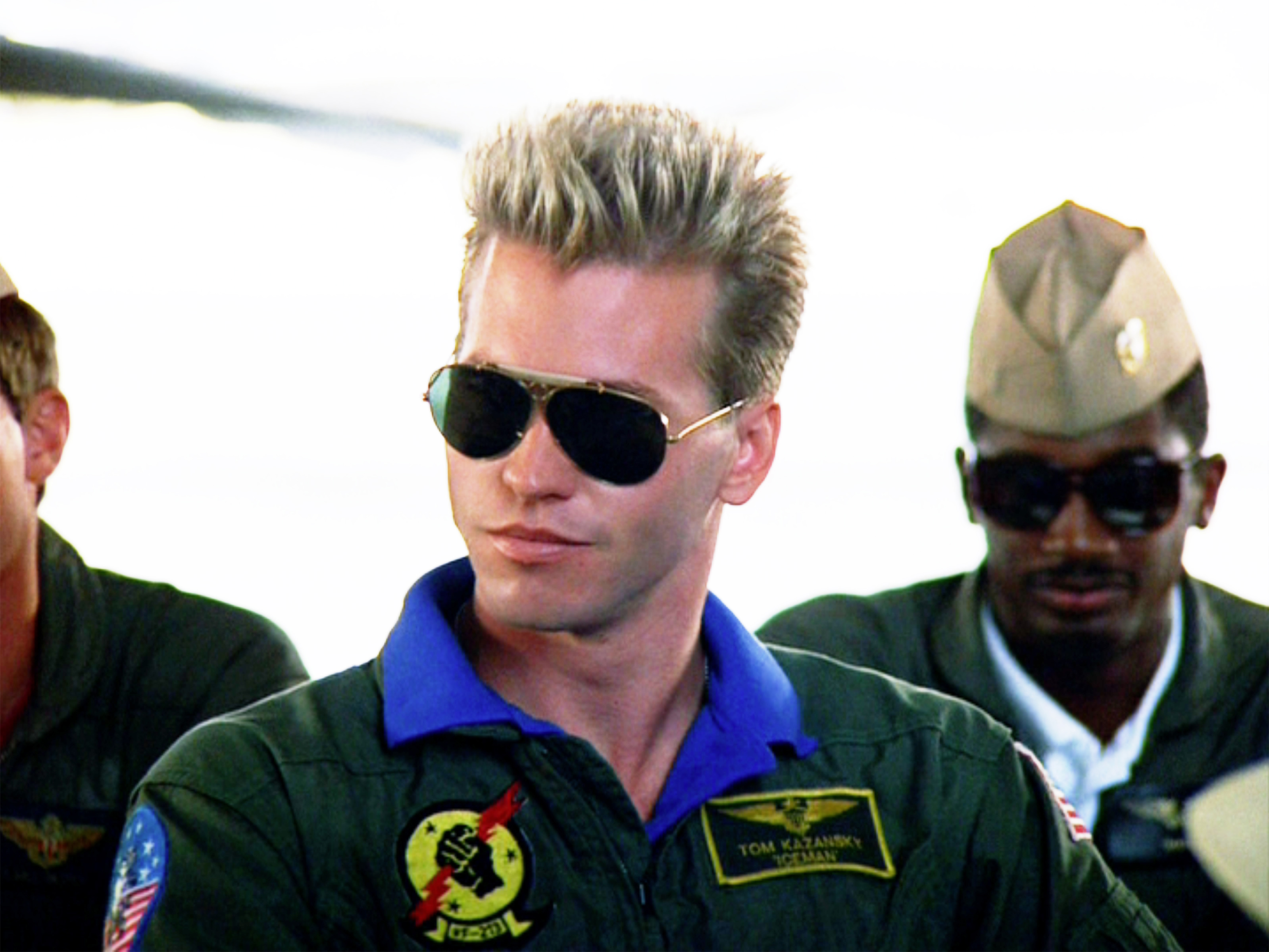 The original Top Gun centers around Pete "Maverick" Mitchell (Cruise) and his friend, Nick "Goose" Bradshaw." The two are Navy pilots who are sent to TOPGUN – the Navy's Flight Weapons School in San Diego. There, they meet Tom "Iceman" Kazansky (Kilmer), who isn't a fan of Maverick's hotshot attitude. The two become rivals, but end up becoming friends by the end of the movie when Maverick saves Iceman. 
The dynamic between Kilmer and Cruise becomes rather interesting, especially as the two compete against each other for the TOPGUN trophy. However, after Goose dies during one of the missions, Maverick loses a lot of his confidence but he regains it once he saves Iceman.
Val Kilmer shares a photo of Tom Cruise and the cast of 'Top Gun'
Top Gun: Maverick debuts in theaters soon and in honor of this, Kilmer shared a nostalgic photo on his Twitter. The photo shows him and Cruise at the center, dressed as their characters. They are surrounded by other cast members from Top Gun, along with Navy Air force Top Gun advisors.
Other notable faces in the photo include Edwards and Tom Skerritt, who played Viper in the original film. Here is the caption that Kilmer wrote with the photo:
"Here's a very special throwback from the OG Top Gun. Pictured here are the actual Navy Airforce Top Gun Advisors!"
Kilmer is returning as Iceman in 'Top Gun: Maverick'
Both Val Kilmer and Tom Cruise are returning in Top Gun: Maverick. While Kilmer's Iceman has not been shown physically in any trailers, it is mentioned that Maverick becomes an instructor partly because of a recommendation from Iceman. This suggests that the friendship between Iceman and Maverick has sustained for over 30 years.
It isn't clear how big of a role Kilmer will have, but it will be cool to see Kilmer back once more. Kilmer has had a long acting career that includes notable roles in movies like Batman Forever, Tombstone, Heat, The Doors, and Kiss Kiss, Bang Bang. However, recent health problems caused a stall in his acting career.
He experienced a two-year battle with throat cancer. While he is cancer-free, he had a procedure on his throat that permanently damaged his ability to talk, according to the New York Post. 
Early reviews of Top Gun: Maverick have been extremely positive with many critics saying that Kilmer's return is very emotional, suggesting it is more than just a glorified cameo. Cruise's Maverick will be experiencing some demons from his past and Iceman will be someone who helps him deal with these things and move forward.
Top Gun: Maverick flies into theaters on May 27.
RELATED: Val Kilmer Shares His Feelings About His Relationship With Tom Cruise on the Set of 'Top Gun'