All of the Valentine's Day Episodes of 'Modern Family,' Ranked
Clive and Juliana had plenty of adventures together on Modern Family. However, there were plenty of other Valentine's Day fiascos on this comedy series, including those of Jay, Goria, Mitch, and Cam.
Here are all of the Valentine's Day Modern Family episodes, ranked from worst to best.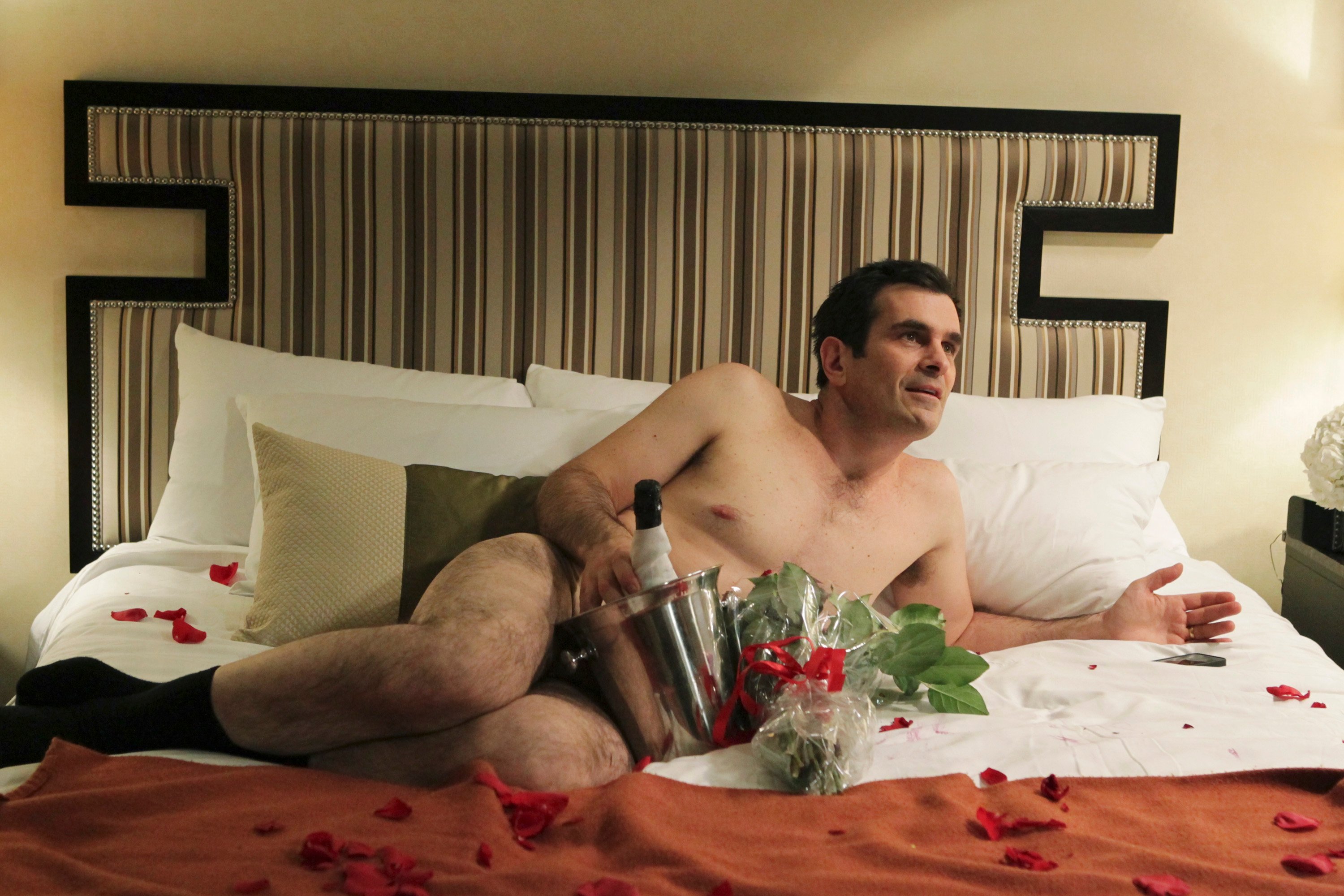 'Written in the Stars' (Season 9, Episode 14)
Sometimes, Phil doesn't give the best advice. That's true when Phil thinks Gloria is upset with Jay and he suggests some role-playing. Meanwhile, Cam and Mitch try to make things right between Luke and his Valentine's Day date. 
'Paris' (Season 11, Episode 13)
As the last love-themed episode of this series, this episode includes a few milestones for the characters. This was Fizbo's first and last chance to be a street performer in Paris. This was also the first time Jay would receive a lifetime achievement award overseas. 
Phil is ready to turn on the romance with his old friend, Clive Bixby. Claire, however, has other plans with a "secret rendezvous."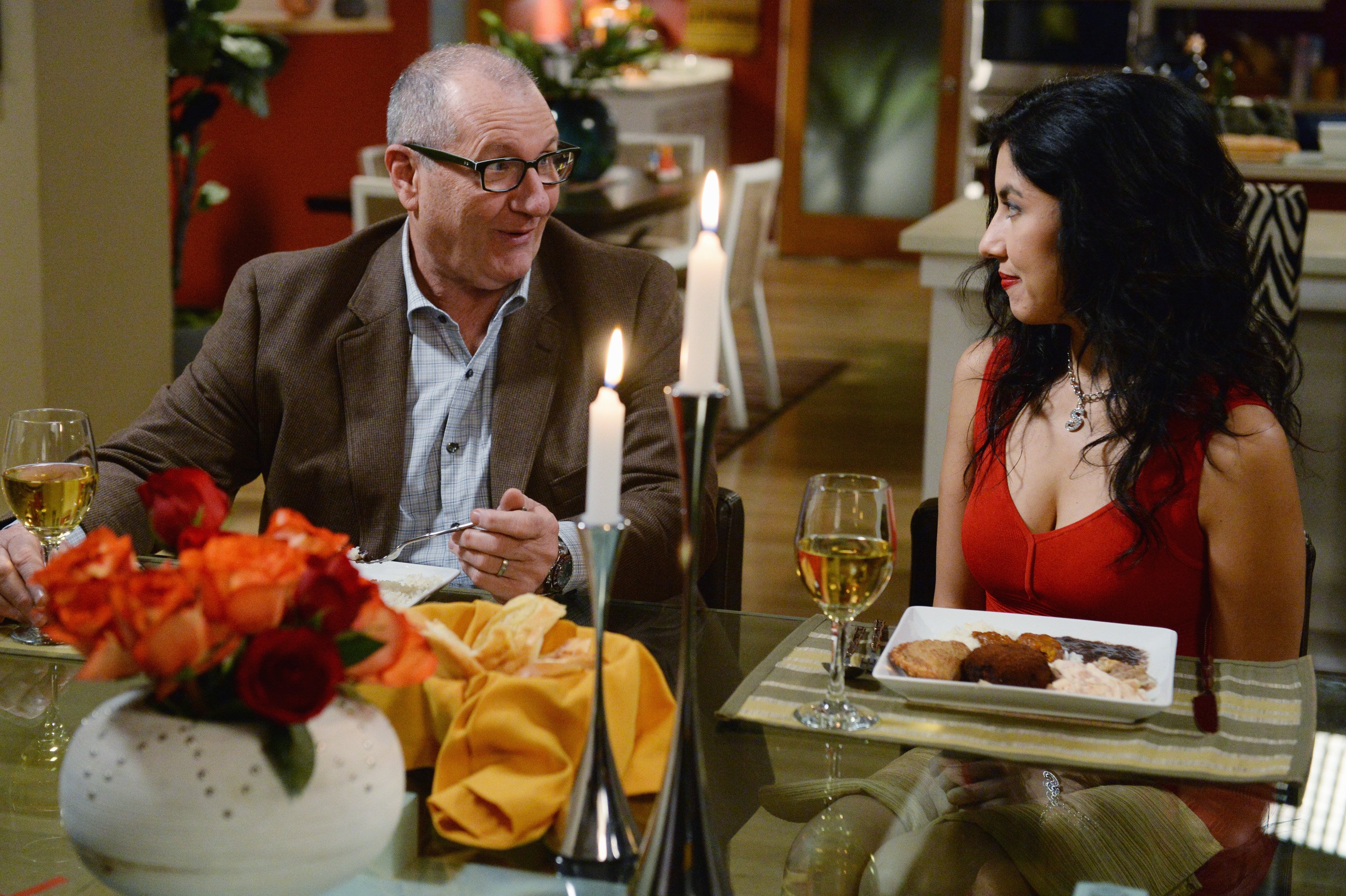 'Heart Broken' (Season 4, Episode 15)
This Valentine's Day ended with Claire in the hospital. The kids, who were with Jay and Gloria kept interrupting their romantic evening. Meanwhile, Cam and Mitch were hungover from a Valentine's Day party and dealing with their "new roommate."
'My Funky Valentine' (Season 1, Episode 15)
In the first Valentine's Day episode, Phil and Claire decide to change things up with some "roleplaying." Phil decided to be Clive Bixby an international man of business and mystery. Claire was the sexy and sultry Juliana, who gives Clive a gift — the clothes she was wearing under her jacket. 
Everything goes well until her jacket gets caught in an elevator and they run into people from Luke's school and even Claire's dad. 
'Bixby's Back' (Season 2, Episode 14)
After a tumultuous first try at roleplaying, Clive and Juliana decided to try again during the "Bixby's Back" episode of Modern Family. This year's adventures took them to a hotel bar and eventually, a hotel room… although it wasn't exactly the correct room.
Meanwhile, Cam and Mitch argued about which person Mitchell's assistant had a crush on. Jay had a special evening planned for Gloria, but things quickly unravel at their restaurant. 
'Valentine's Day 4: Twisted Sister' (Season 6, Episode 14)
Gloria doesn't have the best relationship with her sister. When Jay is looking for a little extra attention on Valentine's Day, it's no surprise to him that Sonia has a crush on him. Gloria doesn't believe it at first. 
After an incident with a baby monitor, the two fight over Jay, which is just the Valentine's Day he wanted. Meanwhile, Claire has a feeling that her husband is more interested in "Juliana" than he is with her.