Valerie Bertinelli on What Betty White Loved Seeing on Menus: 'This Favorite of Hers'
Here's the dish that Food Network personality Valerie Bertinelli says was a favorite of her former co-star Betty White.
At the time of Betty White's death in 2021, actor Valerie Bertinelli fondly remembered her former Hot in Cleveland co-star's kindness, talent, and legacy. The two became good friends in their shared time on the TV Land comedy and remained friends until the actor's death.
In her 2017 cookbook Valerie's Home Cooking, the culinary personality shared one of White's favorite dishes and what made it so special to her.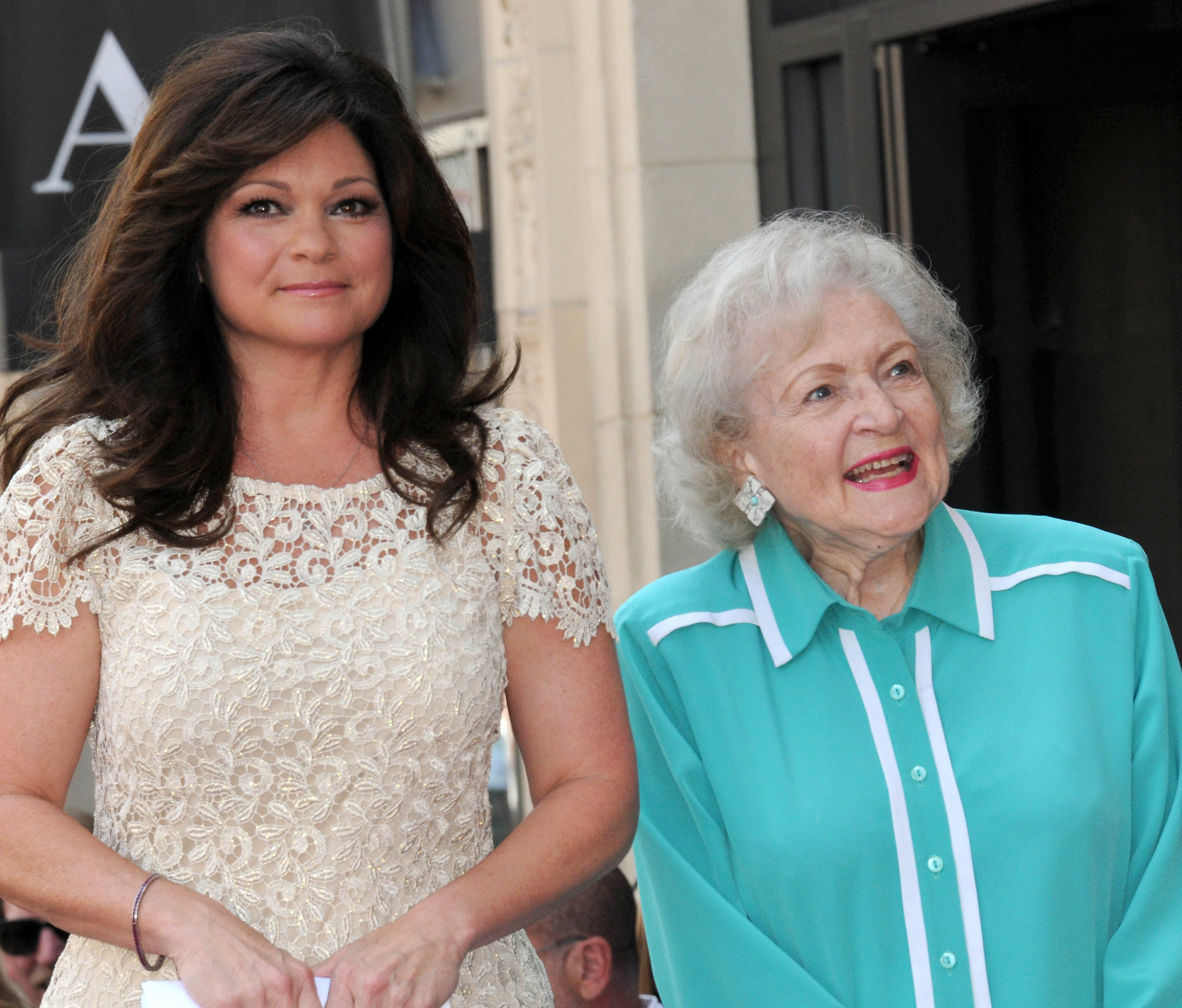 Bertinelli once said she hoped to become the 'Betty White of the Food Network'
The beloved actor revealed to getTV her delight at being able to meld two areas of her life together: cooking and television: "That I can go on TV and cook and it can be a show, it's kind of like the best of both worlds for me. I've been acting since I was such a young kid and I've been cooking since I was a young kid, so there we have it. Both things I love to do, right there on television!"
As to whether she saw herself as an "icon" of White's caliber, Bertinelli shot that idea down but quick: "Oh God, no. Maybe one day, if I can hang out as long as Betty can. I'm hoping to be the Betty White of Food Network, so we will see. Hit me up in twenty years!"
White loved a nice plate of short ribs
In her 2017 cookbook, Bertinelli opened up about her friend and co-star and how her countenance would glow when she saw short ribs on a restaurant menu, adding that one of White's "passions and loves" was the delectable meat dish.
"When I began to think about the many reasons I treasure my friendship with the incomparable, irrepressible Betty White, one of them is the way her face lights up when we're at a restaurant and she looks down the menu and sees short ribs," she wrote.
"When I invited her on my cooking show, I had to make this favorite of hers. You can't disappoint Betty, and this recipe won't disappoint you," she continued.
You can find the recipe Bertinelli calls "ridiculously tender, flavorful, and delicious" on Food Network's site, and in the culinary personality's cookbook Valerie's Home Cooking.
Betty White constantly 'inspired' Bertinelli
Following White's death in Dec. 2021, Bertinelli made an appearance on the Rachael Ray show to promote her memoir, Enough Already. The conversation turned to the late Golden Girls star: She was "exactly the way people imagine — funny and quick-witted, with an outlook that inspired me every day I was around her."
Bertinelli clearly idolized White who, she told the show host, lived up to her legendary status: "To be able to experience five years of working with Betty White…who gets that lucky? Beyond her talent and how impeccable she was with timing and watching her work ethic, she was just one of those super ridiculously kind people."