Valerie Bertinelli Brings 'Sass' to Thanksgiving with Her Chipotle Spiced Grilled Turkey Breast
Food Network star Valerie Bertinelli has got a flavorful grilled turkey breast recipe that will bring a little heat, a little zest, and an incredibly mouthwatering aroma to your Thanksgiving table.
Here's how to create this unforgettable holiday centerpiece, as well as two of the Emmy Award winner's show-stopping side dishes.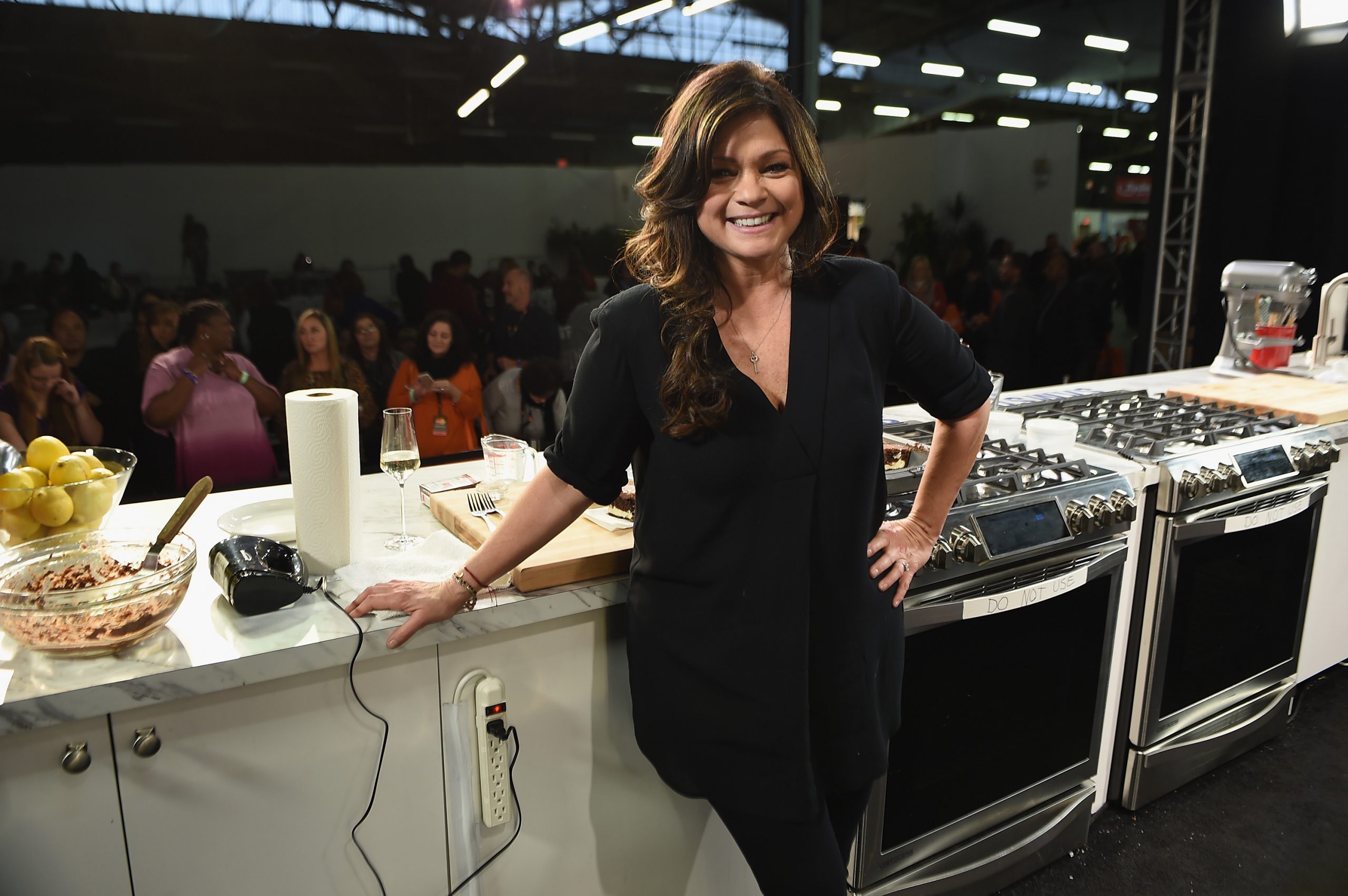 Valerie Bertinelli's Chipotle Spiced Grilled Turkey Breast packs on the 'sass'
As the former One Day at a Time star posted on Instagram recently, "This season, if you feel like switching things up a bit, try my super moist and oh so delicious 'Chipotle Spiced Grilled Turkey Breast!' With a few teaspoons of paprika, chipotle powder, a little celery salt, ground coriander, and cumin, your upgraded turkey will arrive at the dining table with a brand new flavor profile and a little sass!"
If you have a grill and have always wanted to try grilling your Thanksgiving bird, a turkey breast is a great place to start, and this recipe (full recipe can also be found on the Valerie's Home Cooking host's website) is even better. Bertinelli notes to start by preheating your grill "for indirect cooking at about 350 degrees F."
In a bowl, combine two teaspoons of paprika, one and a quarter teaspoons of chipotle chile powder, one teaspoon of celery salt, one teaspoon of ground coriander, one teaspoon of ground cumin, and one tablespoon of kosher salt.
The turkey is grilled over the indirect heat, "rotating once halfway through," for a little over 1 1/2 hours until a thermometer reads 165 degrees. Remove the turkey breast from the grill and let it rest for 10 minutes.
Bertinelli suggests slicing the meat and serving with "herbs and citrus."
Her Cranberry Walnut Stuffing is simple and delicious
With a foundation of ground sweet Italian sausage, Bertinelli's stuffing (full recipe and video can be found on the Food Network website) brings a blend of sweet and salty to the table. Start by browning eight ounces of the sausage in a pan "with a couple tablespoons of butter so it doesn't stick."
What Bertinelli loves most about this dressing, she said in the Food Network video for this recipe, "is the unexpected bite of sausage." Chop one and a half cups of walnuts into "big rough chops. I like big chunks of walnut in my stuffing." Two celery stalks and one medium onion are chopped and added to the same pan as the sausage, followed by a cup and a half of dried cranberries. If they don't plump up in the pan, Bertinelli says, "they will once they go in the oven."
One tablespoon of sage and two of thyme are chopped and added to the pan mixture.
Now, in a large bowl, two cups of turkey broth and one beaten egg are combined with packaged cornbread stuffing mix. The sausage mixture is stirred with the cornbread stuffing mix and poured into a greased two-quart pan. Bake in a preheated 400-degree F oven for 40 minutes and serve hot. "Smells like Thanksgiving!," Bertinelli said.
Bertinelli's Herbed Mashed Cauliflower might fool some mashed potatoes fans
For those loyal to their mashed potatoes side dish, it might be worth giving Bertinelli's Herbed Mashed Cauliflower (recipe can be found on Food Network's website) a go. Just as creamy and satisfying as the spuddy original, this alternative might just hit the spot.
And it couldn't be easier to prepare, as a food processor does all the work for you. A head of cauliflower is cut into florets and cooked in boiling water until it's "fork-tender." Place the cauliflower in a food processor along with a six-ounce container of plain, nonfat Greek yogurt, a tablespoon of butter, two chopped garlic cloves, two tablespoons each of fresh dill and fresh parsley until it's creamy. Add salt, pepper, and two tablespoons of Parmesan cheese. That's it! Serve this side dish hot with extra herbs, if desired.
RELATED: Valerie Bertinelli Says Her Mom's Applesauce Cake Is Perfect for Your Holiday Dessert Menu