Valerie Bertinelli's Bacon Bites Are 'Worth the Calories,' According to a Reviewer
Food Network personality Valerie Bertinelli's bacon bites recipe may catapult the cured meat into a food group of its own.
Baked in a sweet and spicy brown sugar and Sriracha sauce mixture, this snack is perfect for get-togethers, holidays, and any time you want a savory-sweet treat that hits the spot.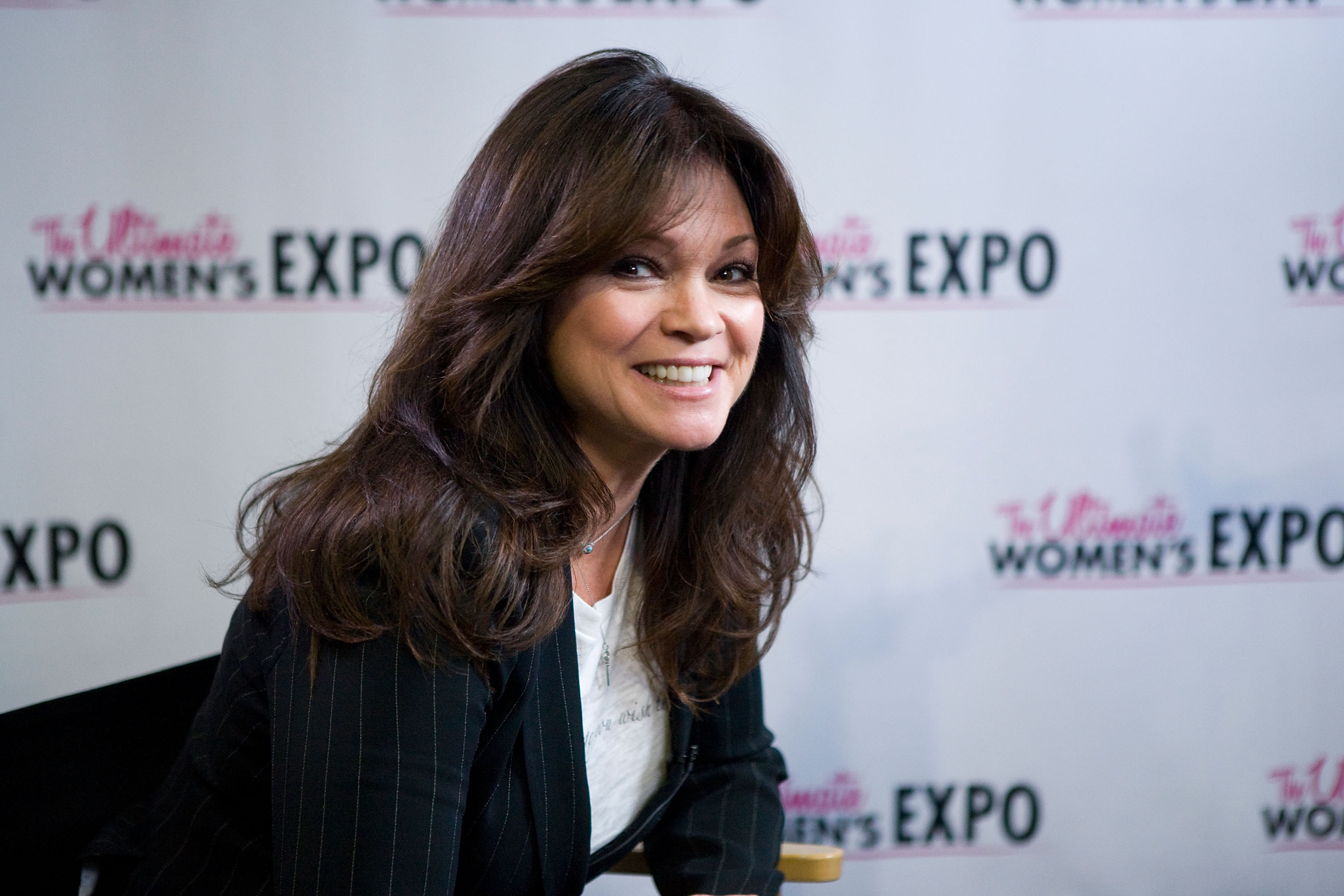 Bertinelli loves her 'bacon candy'
In her cookbook Valerie's Home Cooking, Bertinelli calls this snack "bacon candy" for its tough-to-resist flavor profile.
"Those two words are not often used together, and in fact you may not have ever associated them," she wrote. "… you're probably like me and thinking this combination sounds amazing. It is!"
Her recipe's featured ingredients, aside from the bacon, of course, are the brown sugar and Sriracha. All of them, she said, remind her of "a party where I introduce three of my favorite people to each other and watch them become best friends. Tastewise, this is an irresistible collaboration of sweet, spicy, and savory."
As well as being one of her go-to appetizer choices for entertaining at home, Bertinelli also gives away her bacon candy as presents for the bacon-lovers in her life: "I've made them in advance and given them to people as yummy gifts."
The culinary personality's snack recipe is a breeze
The Valerie's Home Cooking host's appetizer recipe needs just five simple ingredients: Sriracha chili sauce, packed light brown sugar, thick-cut bacon slices each cut into four pieces, toasted sesame seeds, and black sesame seeds. A sixth equally important ingredient (kind-of/sort-of) is cooking spray.
Toss the bacon pieces in a bowl with the Sriracha sauce and brown sugar.
Where the bacon cooks is very important and Bertinelli swears by preparing bacon in an oven on a rack: "I've come to love baking my bacon on a rack," she said in the Food Network video for this recipe. "The bacon gets cooked all the way around because it's laying up a little bit, it's less greasy."
Spray your oven rack liberally with cooking spray ("If they didn't have brown sugar on them, I wouldn't worry about spraying it"). Then, place the rack on a foil-lined baking sheet.
The bacon pieces are placed on the rack, making absolutely sure, she says, "there's plenty of sauce all over them."
Bake for "about 45 minutes" in a 325-degree F oven.
The former One Day at a Time actor notes that during the last five minutes of cooking time, the bacon can be sprinkled "evenly" with the two kinds of sesame seeds.
Take it out of the oven and let it cool: this part is important because, she adds, "the bacon will crisp more as it cools."
Get the complete recipe, video, and reviews on Food Network's site.
Food Network reviewers' advice for making Bertinelli's bacon bites? Make a lot
A common theme in many reviewers' comments on Food Network's site is to make plenty of these delicious snacks because they get scarfed up almost immediately.
"Every single one gone in minutes!!! I did add a little more brown sugar but they still packed a punch and everyone LOVED them!!!," one home cook wrote.
Another added that they left out one ingredient and they were still gobbled up: "Saw the recipe this week on the show and thought I'd give it a shot. Despite not finding black sesame seeds, the appetizer was a hit. This is a keeper."
Lastly, one home cook summed up Bertinelli's bacon candy recipe this way: "I made these for a party last night. They were gone in minutes. Definitely 'worth the calories' as I say!"
RELATED: Valerie Bertinelli's Peanut Butter S'mores Ice Cream Pie Is a Playful, Easy-to-Make Dessert