Valerie Bertinelli Said She Caught the Acting Bug on the Playground
'One Day a Time' star Valerie Bertinelli revealed that her love for acting didn't start on the CBS 1970s comedy. It began on her school playground.
Actor Valerie Bertinelli may have made a name for herself in the 1970s on the television comedy One Day at a Time and again with the TV Land hit Hot in Cleveland, but her interest in acting started way before then.
In fact, she revealed in her memoir Losing It, that she became captivated with acting on her school playground.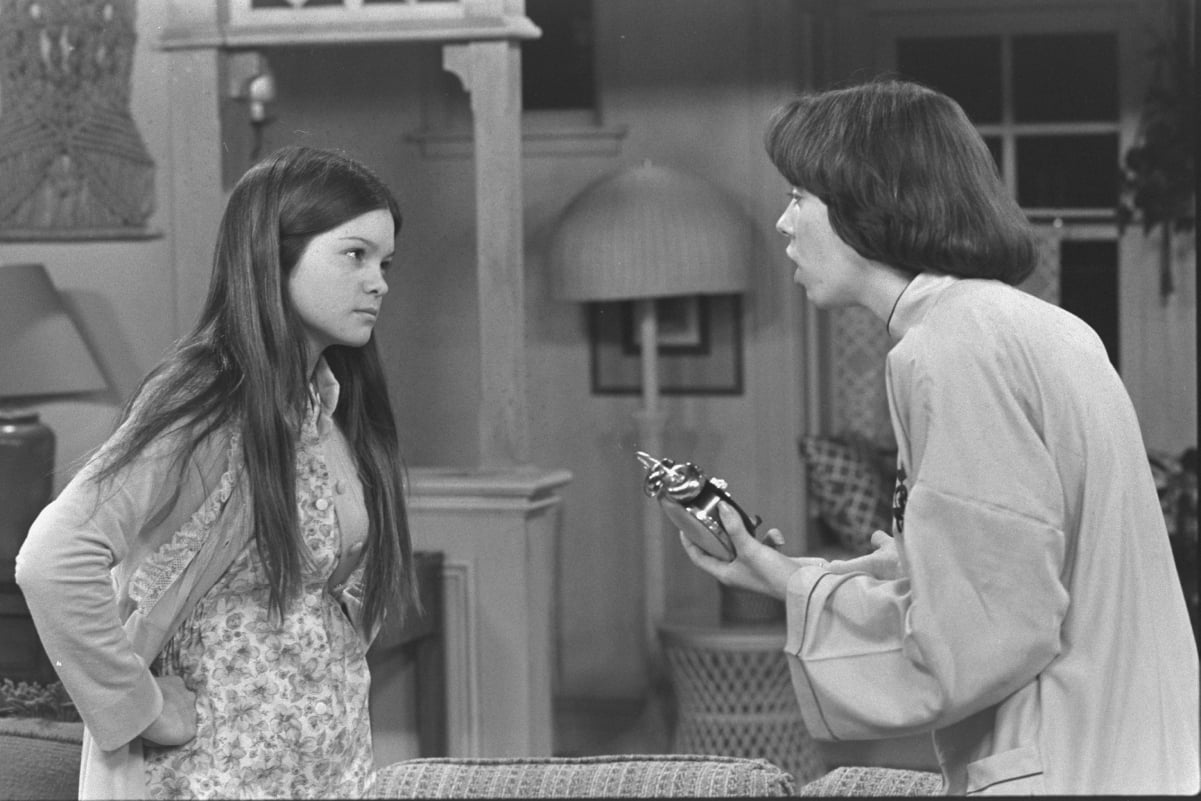 Bertinelli said she heard about acting work from a young friend
In her 2008 memoir, the actor opened up about the first time she realized it was possible for "real people" to be on television.
"Acting is relatively easy," she wrote. "You have to show up for work. The hard part is finding a way in. For me, that 'in' started on the school playground. Shortly after moving into our new home—a dream come true in a new development featuring 15-foot ceilings, a rock garden in the foyer, and a swimming pool—I made friends with a girl at school."
That girl, Bertinelli was intrigued to learn, "worked in commercials," leading the future TV star to embrace "the notion that ordinary people could be on TV—or, conversely, that those who starred on TV were in fact real people. … My new friend revealed a whole new world to me.
"After that, I caught the acting bug, although, in truth, I don't know if I caught the bug as much as I thought it would be cool to be on TV."
Bertinelli recently marked 5 decades since she appeared in her first commercial
In a social media post, the Food Network personality opened up about the years that have gone by since she began acting.
"It's been over 50 years since I did my very first commercial," Bertinelli said in the recent video tweet. "It was an Easter campaign for JC Penney in 1972."
The actor admitted that, after all this time, "I am still as anxious as when I did that commercial 50 years ago," she said with a laugh.
'One Day at a Time' wasn't Valerie Bertinelli's only big break
While the star is most known for her breakout role in CBS' comedy about a single mom and her two teenage daughters, Bertinelli wrote that it was another television role that paved the way for her part as Barbara Cooper in the sitcom.
"[T]toward the end of 1974, I made the leap onto episodic TV by landing a guest spot on the series Apple's Way, a family-oriented show starring Ronnie Cox, Vince Van Patten, and Kristy McNichol. Getting that part was a monumental step forward," she recalled.
Thanks to the show, Bertinelli's profile as an actor rose, and eventually, celebrated television producer Norman Lear's team "specifically asked to see me" for the series he was developing.
When it was time to cast the role on One Day at a Time of single mom Ann Cooper's (played by Bonnie Franklin) younger daughter, Lear wrote in his memoir Even This I Get to Experience, "For the part of younger daughter Barbara, 15-year-old Valerie Bertinelli came in to audition. Although she had little professional experience, she read the part well and was winning and eager."
It helped the actor, Lear wrote, that she reminded him of one of his daughters: "She also bore a certain resemblance to my youngest daughter, Maggie. I couldn't resist offering her the role."