Valerie Bertinelli on Eddie Van Halen's 'Visit' to Her After His Death: 'I Know the Way That Sounds'
Former One Day at a Time actor Valerie Bertinelli revealed in her new memoir Enough Already: Learning to Love the Way I Am Today a touching moment after the death of her ex-husband, rock star Eddie Van Halen, when she says she not only saw him: She heard him speak and felt his presence in the room.
Although the couple divorced in 2007 after over two decades of marriage, they remained close throughout the years. At the time of Van Halen's death from cancer in 2020, Bertinelli was by his side along with their son, Wolfgang.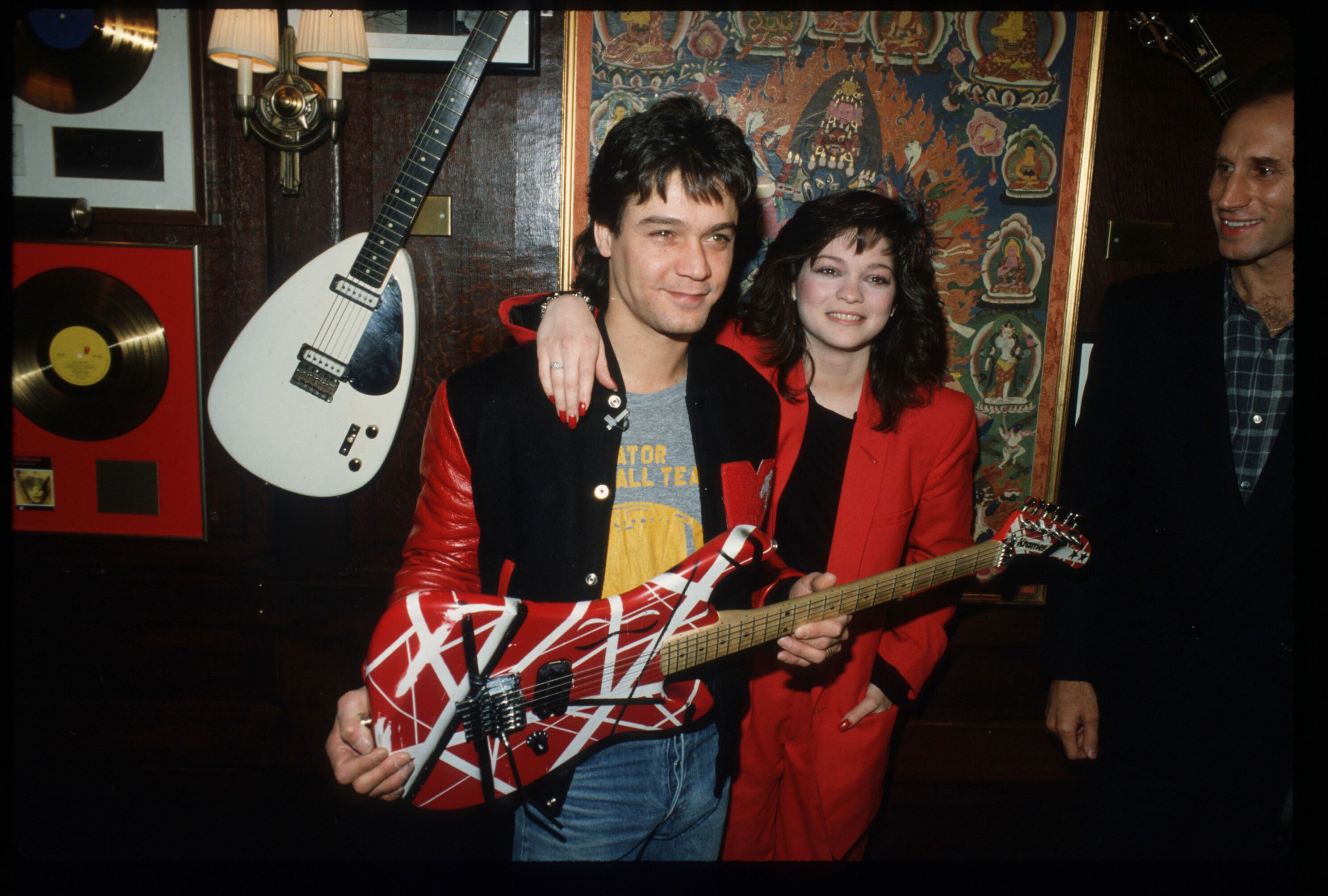 Bertinelli was with Eddie Van Halen when he died in 2020
As the former Hot in Cleveland star writes in her memoir, while she and Van Halen went through difficulties in their marriage and eventually called it quits, they remained close mainly because they shared a son, Wolfgang.
At the rock star's death in October of 2020, Bertinelli writes that she and Wolfie, as she calls her only child, were by Van Halen's side.
"My thoughts keep going back to Ed in the hospital room, as if I am trying to understand and process what happened even though I know what did," she shared. "But I do have a new insight. As I sat there holding Ed's hand, crying as he left his physical body, the love we shared stayed with me, and still does, and always will."
The actor writes that Van Halen 'paid me a visit' after his death
Bertinelli revealed in Enough Already that she has felt her ex-husband's presence after his death on more than one occasion.
"After I get into bed, I see Ed," she writes. "My bedroom is dark, and I think 'Oh there you are.' I know the way that sounds. But this isn't the first time he has paid me a visit."
The Food Network personality added, "A few days after he died, I was lying in bed in that woozy state where I was half awake and almost asleep, and I felt a presence in the room and I knew it was him. I cried, and said, 'I love you. I miss you. I hope you know how much you were loved.'"
While she admitted it would have been "so much easier to tell myself that I was making this up," she is confident that "I saw him clearly. I heard him, too. He looked at me, and said, 'Oh,' in the cute, empathetic manner that was his way of reacting to sensitive moments. Then I felt pressure in the middle of my forehead, as if he were pressing on it with his finger."
Bertinelli's final words to her 'soulmate'
Bertinelli is emphatic throughout the book that she doesn't "want to waste time anymore. This past year has shown me and everyone else how precious time really is."
Confirming news reports that her second marriage to businessman Tom Vitale "is ending," she added, "My first husband and soulmate died."
During the rock guitarist's final days, Bertinelli wrote, "Wolfie and I are together in Ed's hospital every day. We sit on either side of him and share stories, make sure he is comfortable, and tell him that we love him."
When the former couple was alone, they shared one of their final private moments: "It is just the two of us. I hold his hand. I stroke his forehead. I smile into his eyes. 'Maybe next time, right?' I say. Both of us are crying. 'Maybe next time we'll get it right.'"