Valerie Bertinelli Says 'Enough Already' in Her Revealing New Book: 'I Just Don't Want to Beat Myself Up Anymore'
Food Network television personality Valerie Bertinelli has a message she's communicating via her new book Enough Already: she's had it with hating herself and her body.
The upcoming memoir aptly titled Enough Already is due out in early 2022. As she told Today hosts Craig Melvin, Sheinelle Jones, and Dylan Dreyer, "It was a really challenging write for me but it was cathartic."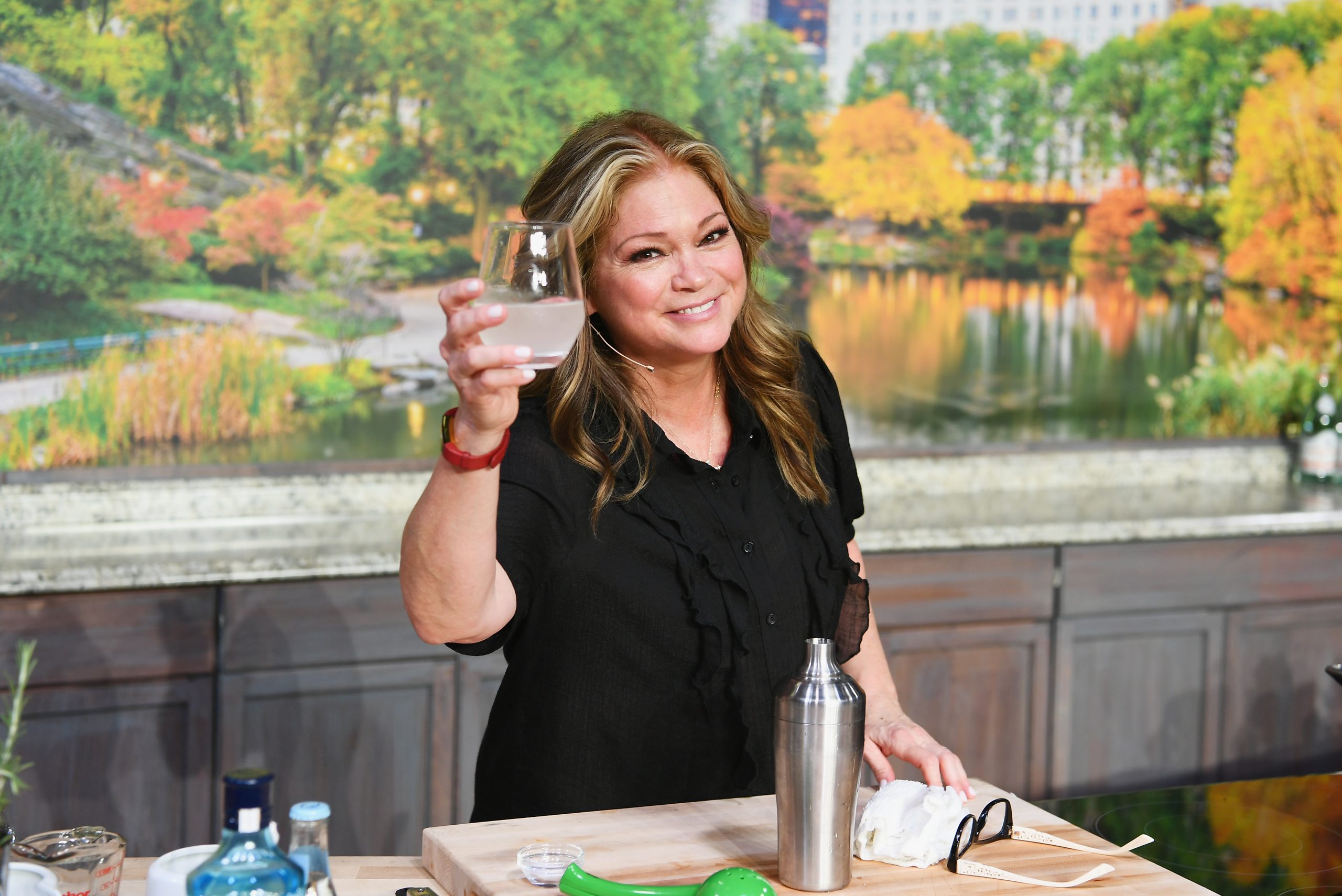 Valerie Bertinelli on why she decided to write 'Enough Already'
Appearing on Today this week, the actor opened up about her upcoming memoir. The book's title, she explained, has everything to do with her growing acceptance of herself and dissatisfaction with the self-hate she says has been nursed for too long: "Enough already with beating ourselves up, right?"
"It's a very, very personal book," she admitted. "My journey has taken me from…I just don't want to beat myself up anymore. And I know so many women my age, younger, older, we're so busy beating ourselves up that we just don't find the love, and the wonder and the grace that are really within us."
Bertinelli described the emotions she chronicled in the upcoming memoir.
"I wrote about the past two years: grief, happiness, joy, finding joy, and I hope it touches some people's lives," she said. "It was a really challenging write for me but it was cathartic." And of course, since it's written by an Emmy award-winning Food Network host: "There's also a lot of recipes in there."
Bertinelli received congrats from her Food Network peers
Announcing her new book's cover on Instagram, the Valerie's Home Cooking star wrote, "OMG!! It's here!! I'm so excited to show you all the cover of my next book "Enough Already: Learning to Love the Way I Am Today," coming from @MarinerBooks in Jan. 2022! It's available now for pre-order & @barnesandnoble has signed copies."
Her Food Network colleagues congratulated Bertinelli on the cover, and the book. "Congratulations! You are so beautiful inside and out!," Katie Lee Biegel said. The Pioneer Woman star Ree Drummond posted, "This is glorious!!" And from Giada De Laurentiis: "Huge congrats!!"
Bertinelli has also authored two other memoirs on her weight loss journey: Losing It: And Gaining My Life as well as Finding It: And Finally Satisfying My Hunger for Life.
'It all started on your show almost two years ago'
The mother of one told Today's hosts that the seed for her new book started on the morning show's set in 2019.
"It all started on your show almost two years ago," she said. At that time, the actor was helming a new series on the morning show called "Start TODAY with Valerie," during which she began the task of addressing her weight loss issue once and for all.
In an essay she posted on Today's website, Bertinelli laid out her emotions and her ultimate goal.
"There's a reason that I've gained weight and it's emotional," she wrote. "This is just a symptom of how unhappy I've let myself feel and become. I'm not going to let any mistakes that I make in 2020 define me as a failure. I will find a different way to look at it."
RELATED: Why Valerie Bertinelli Was Mistaken for This Daytime Show Host's Mother