Valerie Bertinelli: 'Gratitude Is the Stairway That You Climb to Get to Joy'
In her memoir Enough Already, former One Day at a Time star Valerie Bertinelli opened up about her experiences with grief, loss and, through it all, gratitude.
Here's what the Food Network personality revealed that she's learned along the way.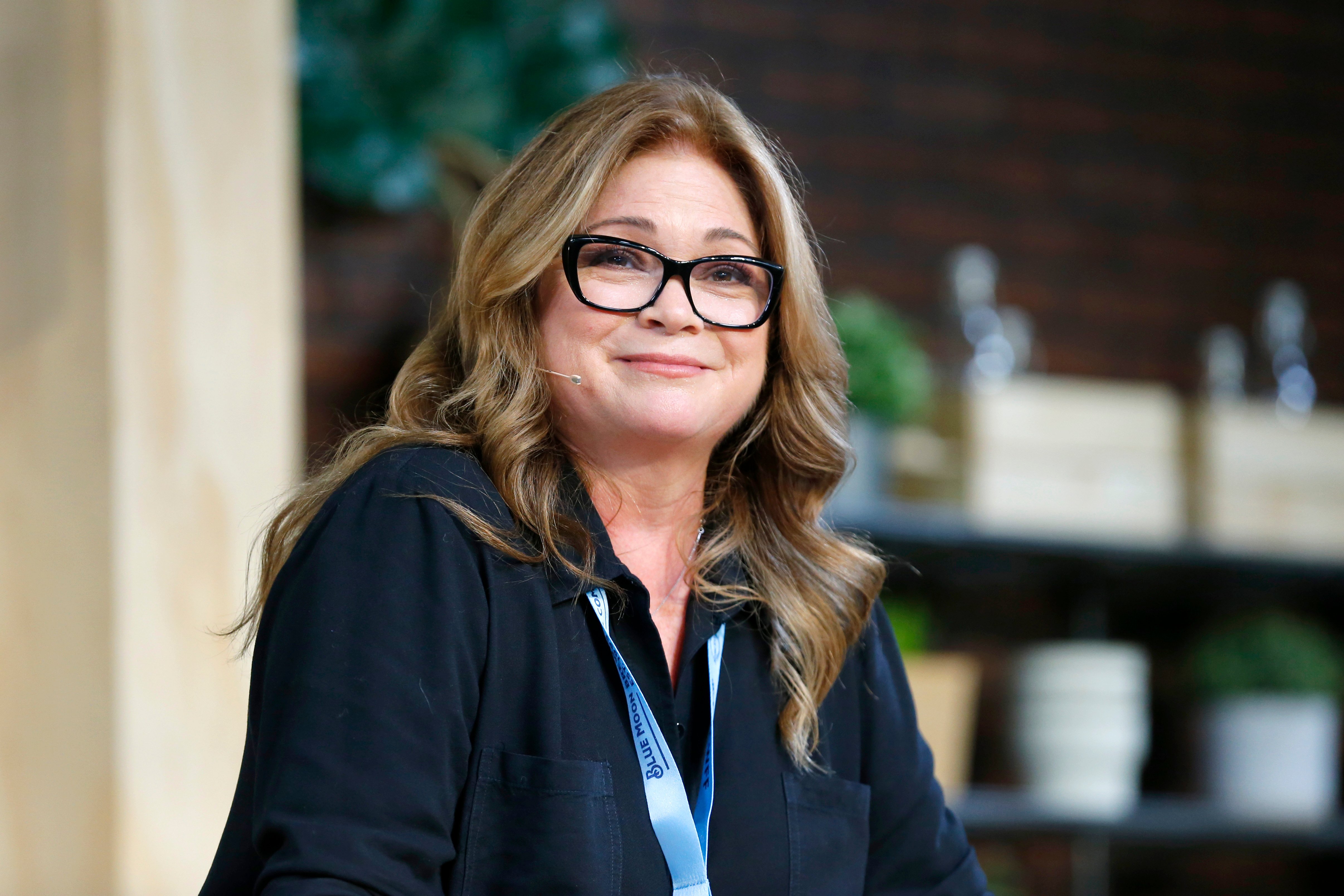 Bertinelli's recent memoir is a chronicle of her journey to gratitude
Enough Already picks up from a theme the former actor began exploring publicly on Today in early 2020. She had been dealing with the care and loss of both her parents in a short amount of time. At the same time, she had become aware of unhealthy thought patterns in her life. In particular, she had nurtured a negative body image throughout the years, one that had overstayed its welcome.
"I have been trying to deal with exactly this issue since I went on the Today show almost a year and a half ago, and basically said, 'Enough already. How do I get on with my life and experience joy in the body I have right now?'" she wrote in her book.
Along the way, Bertinelli realized she was someone who "always felt broken." The actor finally determined to find the good in herself and celebrate those attributes instead of the "flaws and imperfections" she continually focused on.
"This book is about letting go of certain behavior that no longer serves me, recognizing that perhaps it never did, and trying to find new ways of channeling my thoughts and emotions," the former Hot in Cleveland star wrote. "It's about my efforts to, at 61 years old, set aside the landmines of denial, negativity, and self-hate and instead identify values like joy, gratitude, compassion, and forgiveness, and try to align with them every day."
Valerie Bertinelli's new view of gratitude
The former One Day at a Time star told CNN about her intentional pursuit of joy in 2020, which was abruptly halted when "COVID shut everything down."
Her ex-husband Eddie Van Halen "got sicker and sicker" and died of cancer in October that year. What she learned from the profound grief she experienced was that "no matter how dark your days are, there is something there. There will be a light to find gratitude. And gratitude is the stairway that you climb to get to joy."
Noting that joy doesn't come easily without a purposeful search for it, Bertinelli added, "It is so much easier to be angry and to have all of those feelings of anger and hate. … But the feeling of joy and the feeling of immense happiness is something that you do need to work for because it is a higher level of living. … And it's just getting down to it and getting through all of the crap, if you will, the mess."
Betty White, Bertinelli said, taught her so much about perspective
Bertinelli was energized by her Cleveland co-star who found the good in every situation. White, who died in December of 2021, was still alive when Enough Already went to press.
"My role model is Betty White," Bertinelli said. "I have never seen or met anyone more full of gratitude than my former Hot in Cleveland costar. She greets each day with an appreciation of everything she has been through and an enthusiasm for the day, including her two favorite indulgences, vodka and hot dogs. …Take your cues from her."
RELATED: Valerie Bertinelli Revealed a Favorite Childhood Recipe of Eddie Van Halen's Handed Down by 'Ed's Mom'