Valerie Bertinelli Says Her Mom's Applesauce Cake Is Perfect for Your Holiday Dessert Menu
If you're getting started on your holiday dessert list, Food Network host Valerie Bertinelli says her mother's Holiday Applesauce Cake is one you've really got to try. Fragrant with warm spices including cinnamon, allspice, and ground cloves, this simple — and simply elegant —cake will be a gorgeous addition to your holiday table.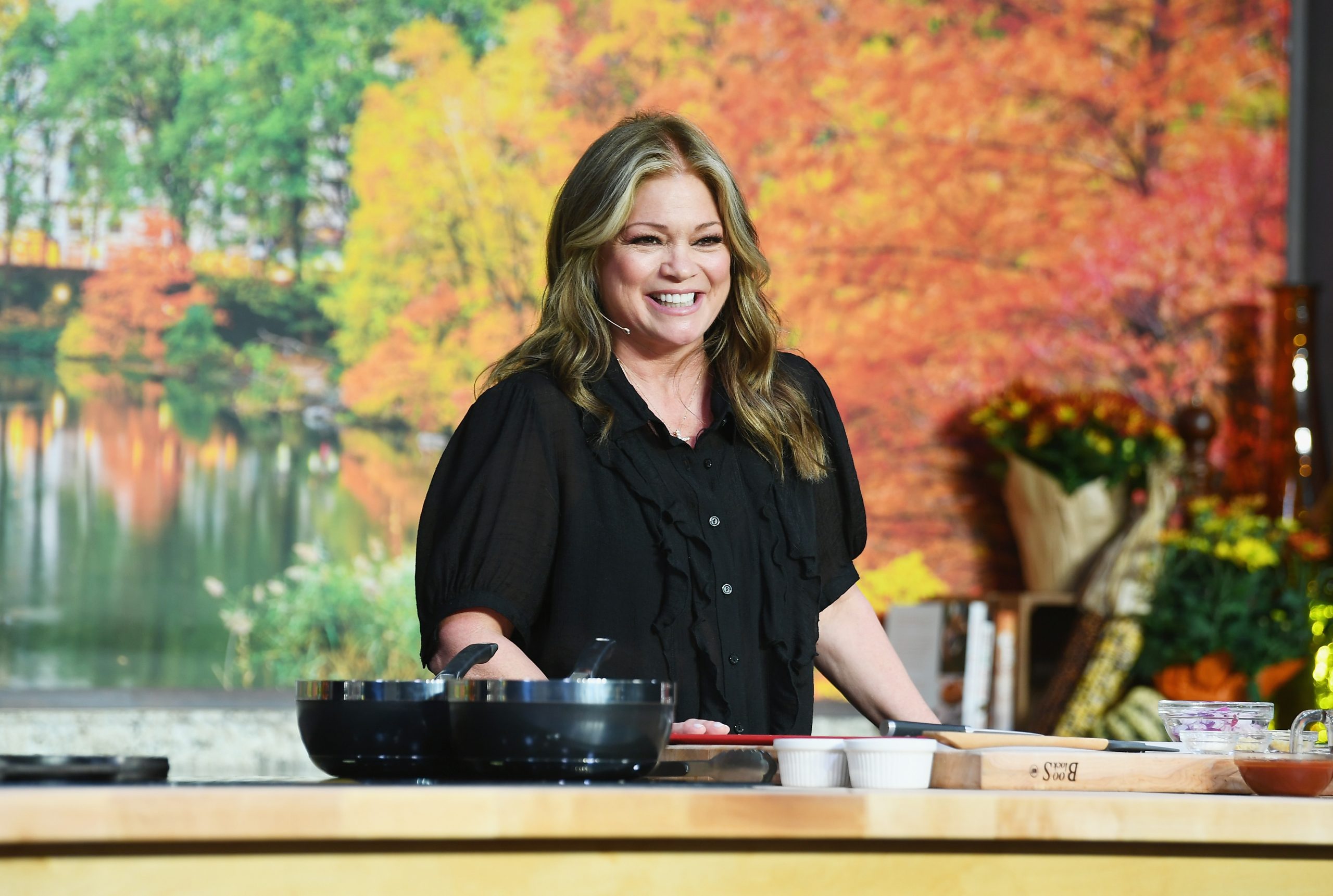 Bertinelli's fond memories in the kitchen with her mom
The former One Day at a Time star may be a fixture on the Food Network these days, but she still turns to the tried-and-true dishes from her mom's recipe box. Her childhood kitchen, Bertinelli writes in Valerie's Home Cooking, is where her inspiration as a cook was born.
"As a little girl, I spent countless hours in my grandmother's basement kitchen, watching her make homemade pasta, as the other women in the family helped and told stories," she wrote. "As far as I'm concerned, our family history is inseparable from her gnocchi and Cappelletti."
As for her mother, Bertinelli continued, "her specialty was Italian food, even though she's of English-Irish descent and raised in New Jersey. She learned to cook from the women in my father's family. When I was a kid, she made a mean lasagna, and the rich, creamy goodness of her risotto still races to the forefront of my mind when I think of perfection at the end of a fork."
Her mother's "wooden recipe box" contained index cards with "handwritten recipes," each one a "short story: The roast was for a birthday, the casserole for a family get-together, and the meatloaf for the start of a school year."
Bertinelli's Applesauce Cake is a family recipe
Bertinelli's humble Applesauce Cake (full recipe can be found on Valerie Bertinelli's website) is elevated by preparing it in a Bundt pan and before serving, dusting it with confectioners sugar. But we're getting ahead of ourselves.
She wrote of the sweet treat on Instagram:"I'm already thinking about my holiday dessert menu for this year, and I must include my mom's "Holiday Applesauce Cake" with yummy pecans, allspice, cloves, and cinnamon! This cake is easy to make and is the perfect homemade gift to bring to potlucks and holiday parties this season! Give it a try! Recipe link in bio!"
How to make the Food Network host's Holiday Applesauce Cake
Calling for a baker's dozen of ingredients, you'll need in order to make this cake: light brown sugar, unsalted butter, eggs, all-purpose flour, cinnamon, baking soda, baking powder, ground allspice, salt, ground cloves, applesauce, toasted pecans, raisins, and powdered sugar.
Once the sugar and butter have been beaten in a bowl with a hand mixer, the rest of the ingredients are gradually added. The batter is poured into a greased Bundt pan, which is then placed in a preheated 350-degree F oven and baked for about an hour.
Cool on a rack and sprinkle with powdered sugar before serving.