Valerie Bertinelli Once Said She Hopes to Become the 'Betty White of Food Network'
Food Network host Valerie Bertinelli has had a varied career with a Hollywood start featuring a still-memorable 1970s situation comedy, made-for-TV movies, and another hit show in Hot in Cleveland. Once she was offered the opportunity to front her own Food Network show, however, the television personality said it was akin to finding her calling, one she hopes to be welcomed in for a good long while, like her dear friend Betty White's career.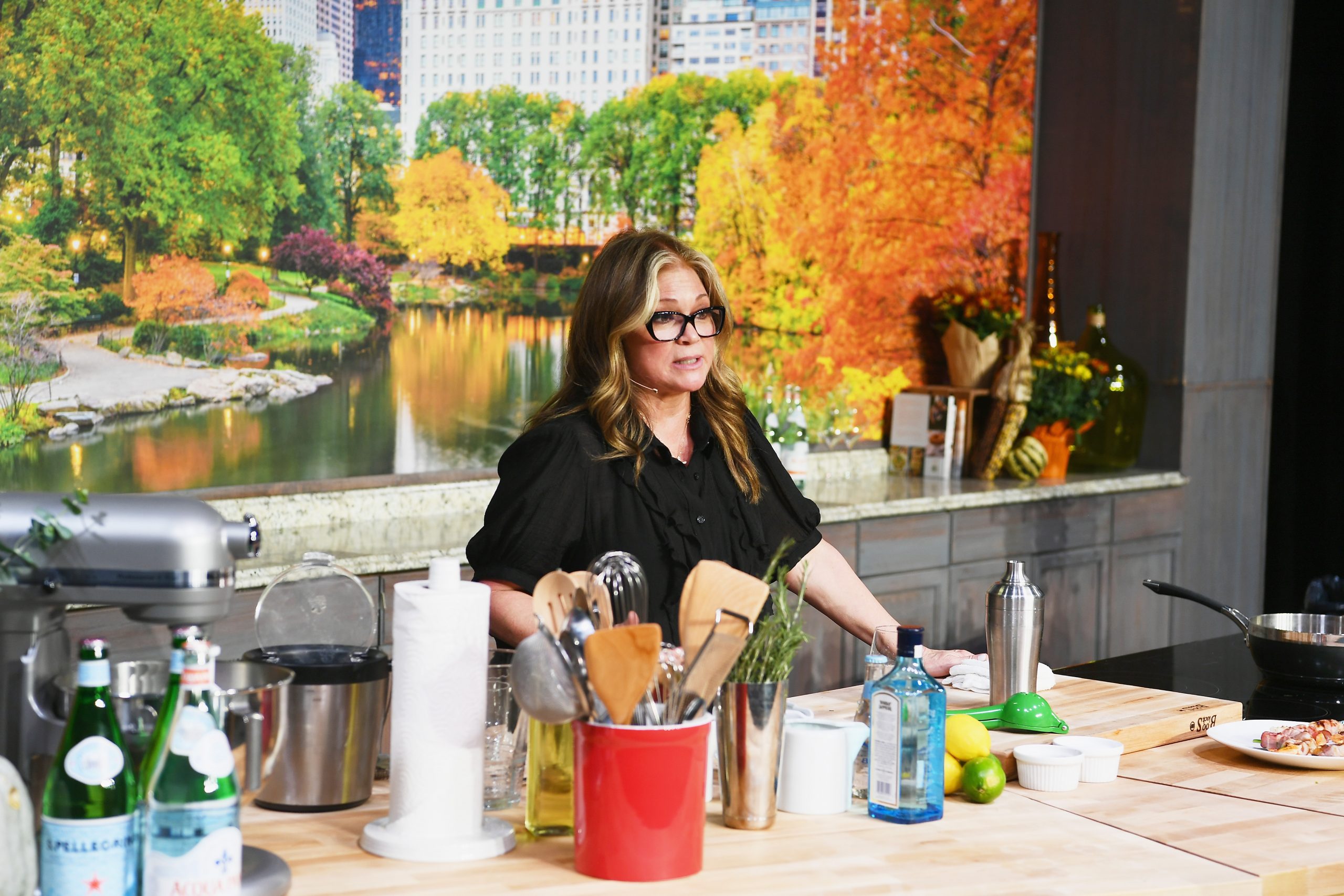 Bertinelli was an actor first
Actor Valerie Bertinelli got her career start in her teens as Barbara Cooper on One Day at a Time. The sitcom ran from 1975 to 1984. She also co-starred on the television drama Touched By an Angel from 2001 – 2003 and on the comedy Hot in Cleveland with Betty White, Wendie Malick, and Jane Leeves from 2010 – 2015.
She explained to EW in 2020 that she'd love to appear on the reboot for her 1970s sitcom but "It's just been scheduling issues, that's really all it's been. We were almost able to work something out. I had one day off and I was flying in the night before and I had to start my show the next day and I think it was just too much."
The pandemic hasn't helped, she added, and she's hoping an appearance can be arranged soon.
"Maybe after this quarantine is all over, I'll still be able to do something with them," she said. "I really love all those great people behind the show. What they've done is really amazing. I want to do it so bad!"
Betty White is clearly an idol of Bertinelli's
The television cook is at home in the kitchen and it shows: she's relaxed in front of the camera and her instruction to viewers is clear and well-paced.
Bertinelli expressed her gratitude for having been able in her life to do what she loves, as she told getTV: "That I can go on TV and cook and it can be a show, it's kind of like the best of both worlds for me," she said. "I've been acting since I was such a young kid and I've been cooking since I was a young kid, so there we have it. Both things I love to do, right there on television!"
Asked if she considered herself an icon, Bertinelli was quick to reply: Oh God, no. Maybe one day, if I can hang out as long as Betty can. I'm hoping to be the Betty White of Food Network, so we will see. Hit me up in twenty years!"
She's returning to acting soon
Bertinelli announced recently that she had joined the cast for the upcoming NBC comedy pilot Hungry starring Demi Lovato. Posting a video on Instagram this summer, the mother of one said about the new opportunity, "You guys, you guys, I'm so excited. I have to calm down because I'm so crazy excited. I haven't acted, well, since Hot in Cleveland went off the air in 2015."
The actor will appear with Lovato on Hungry, a new comedy pilot on NBC. Her role has been announced as the mother to Lovato's character. The comedy centers on a food dependence support group and will be written and executive produced by Suzanne Martin, the creator of Bertinelli's last television comedy, Hot in Cleveland. Lovato is also an executive producer on the comedy.
According to a description of Bertinelli's role provided by The Hollywood Reporter, she'll be portraying "a self-critical and emotional mess who has lost and gained the same 30 pounds for 30 years."