Valerie Bertinelli Said the Pandemic Made Her See the 'Fissures' in Her Marriage, According to New Memoir
Actor Valerie Bertinelli opened up like never before in her recently published memoir 'Enough Already' about her separation from husband Tom Vitale.
In her newly published memoir Enough Already, actor Valerie Bertinelli shared her thoughts on everything from her body image struggles to her favorite recipes through the years.
She also touched on her recently reported separation from second husband Tom Vitale, revealing that the pandemic opened the couple's eyes to the state of their marriage.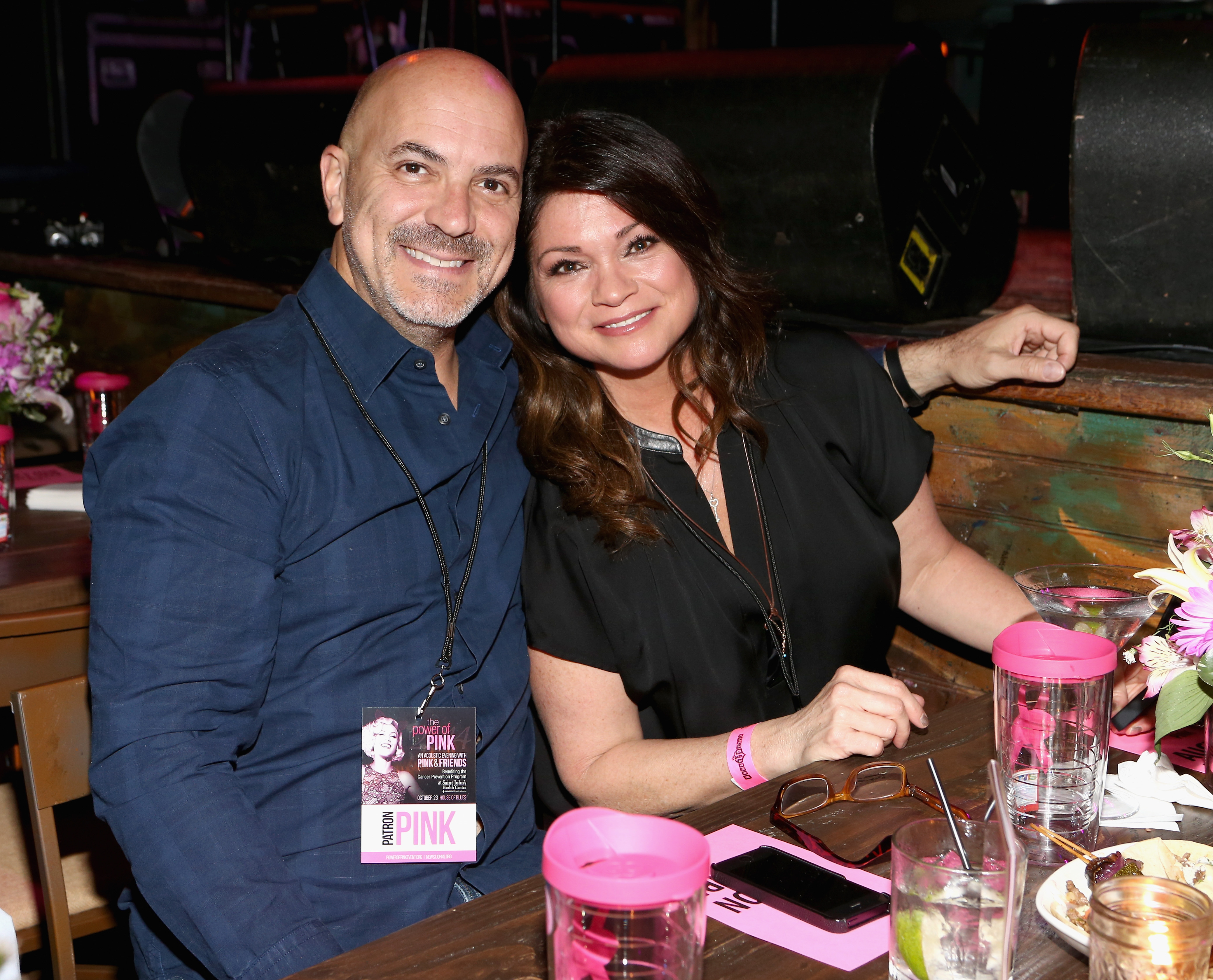 News reports recently announced Bertinelli and her second husband Tom Vitale had separated
According to TMZ, the former Hot in Cleveland star filed for legal separation from Vitale in the fall. Citing "irreconcilable differences" as the reason for the break-up, the couple reportedly has a prenuptial agreement in place.
Bertinelli's brother Patrick introduced her to Vitale in 2004 and the pair married in 2011. "Val and I were coming from a tough time and wanting to move on but didn't want to trust anyone," Vitale told AARP. "We just understood each other completely. My family is her family. It wasn't love at first sight; it was family at first sight."
Valerie Bertinelli admitted the pandemic opened her eyes to see the truth about her marriage
In her highly anticipated memoir, the former One Day at a Time actor revealed that the pandemic caused both her and Vitale to see that their marriage was in trouble.
"We have separated," she wrote. "Fissures in the relationship surfaced years ago, and like what happened to nearly everyone I know, the lockdown led to a serious reassessment of priorities … In my search to experience more joy, I have to identify and move past ideas and behavior that no longer serve me, and my 11-year marriage to Tom is one of those things."
The Food Network personality made clear that the choice to separate was not an easy one at all.
"The decision has been a slow, painful one," she continued. "But we have drifted from the interests that made us a couple and found that those differences can't be fixed. He is a good man who is going through many of the same issues that I have faced … The paths we thought we were on changed … I want only the best for him."
Bertinelli recently told fans 'I still love' Tom
While promoting autographed copies of her memoir on talkshoplive, Bertinelli appeared via video feed from her home to discuss the book and answer fans' questions. Scrolling through their many comments and queries, the actor was asked: "Are you still with Tom?"
She didn't skip over the question, but instead straightforwardly replied: "Tom and I are going through a separation. We're working on it. I still love him, he loves me. But we've been through some challenges in the last four, five years, so you know, what are you going to do? Who knows what makes a marriage work? I don't, obviously."
As for whether she will remarry, she wrote in her book: "I know separating could mean that I spend the rest of my life on my own, and if that's the case, I am ready to try … being single doesn't mean being available. It doesn't mean unavailable, either."
The former Hot in Cleveland actor sees her future from a variety of perspectives: "[Being single] can have a multitude of meanings, including independent, confident, content, adventurous, searching, questioning, working on things. All of that is true, and I am ready to see what happens next."