Valerie Bertinelli Is Eager For Her Upcoming Book's Publicity Tour: 'I'm So Excited to See You All in Person'
Television personality and actor Valerie Bertinelli's new book, Enough Already is set to publish in 2022. In the meantime, the former One Day at a Time star is excitedly planning the publicity tour for her new publication — and the Food Network star can't wait to see her fans in person.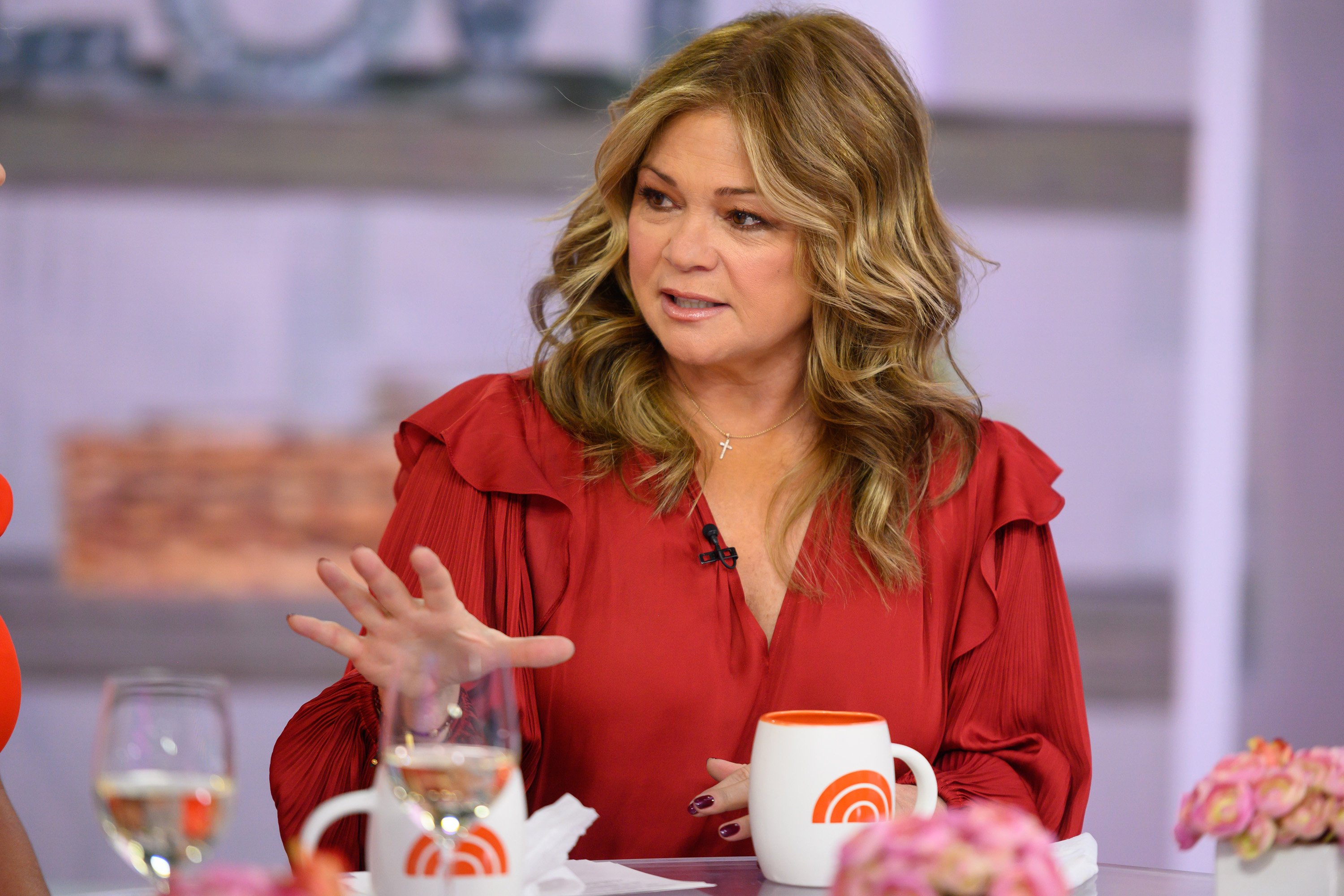 Bertinelli's 'Enough Already' is due out in 2022
The actor has of late spoken up about the lingering body image issues she's dealt with for years. And Enough Already is the result.
Appearing by video on Today, Bertinelli opened up about the book's title, saying it has everything to do with her growing acceptance of herself and dissatisfaction with the self-hate she says has been nursed for too long: "Enough already with beating ourselves up, right?
"It's a very, very personal book," she said. "My journey has taken me from…I just don't want to beat myself up anymore. And I know so many women my age, younger, older, we're so busy beating ourselves up that we just don't find the love, and the wonder and the grace that are really within us."
She's already mapping out her book tour and wants input from fans
On her social media accounts this week, the former Hot in Cleveland star opened up about her plans to promote the book, and her eagerness to visit with fans in person once again.
"Thinking about the book tour today!," she wrote on her Instagram post. "I'm so excited to see you all in person! Which cities and bookstores should I stop by? What are a few of your favorites!? Also, if you haven't grabbed your pre-ordered copy of "Enough Already: Learning to Love the Way I Am Today" there's a link in bio!"
Her followers replied with creative ideas for her tour. One fan offered, "Wouldn't it be wonderful to speak to Highschool students about loving who they are…and patience, and the evolution of finding peace in who they are?"
"Please come to Boston or one of the suburbs," said another.
Bertinelli's book is truly a labor of love
Years, perhaps decades, in the making, the television personality feels Enough Already was birthed on the set of the Today show.
"It was a really challenging write for me but it was cathartic. It all started on your show almost two years ago," she told the show. In early 2020, the actor was launching a series on the morning show called "Start TODAY with Valerie," during which she hoped to address her body image and weight loss issues once and for all.
She wrote an essay at that time called "My year of choosing happy," which was posted on Today's website and in which she vulnerably opened up about her feelings surrounding self-acceptance.
"With the loss of my parents and dealing with other trials life throws our way, I've used food as a way not to feel the sadness or the stress," she wrote. "But by eating something away, all it does is make me feel worse about myself. One of my personal mottos is 'choose happy.' But sometimes that choice is really challenging."
'Enough Already: Learning to Love the Way I Am Today' releases Jan. 18, 2022