Valerie Bertinelli Revealed Her Family Recipe Secret for No-Fail, Crunchy Onion Rings: 'Straight From My Mom's Recipe Box'
Anyone who has tried making onion rings at home has been there. Instead of crispy and crunchy, your rings may have turned out soggy and limp. Or worse, your batter doesn't stick to the sliced onions, falling apart after one bite.
Food Network star Valerie Bertinelli shared her family recipe for tried-and-true, crunchy-every-time onion rings featuring a simple trick for restaurant-style onion rings you'll make again and again.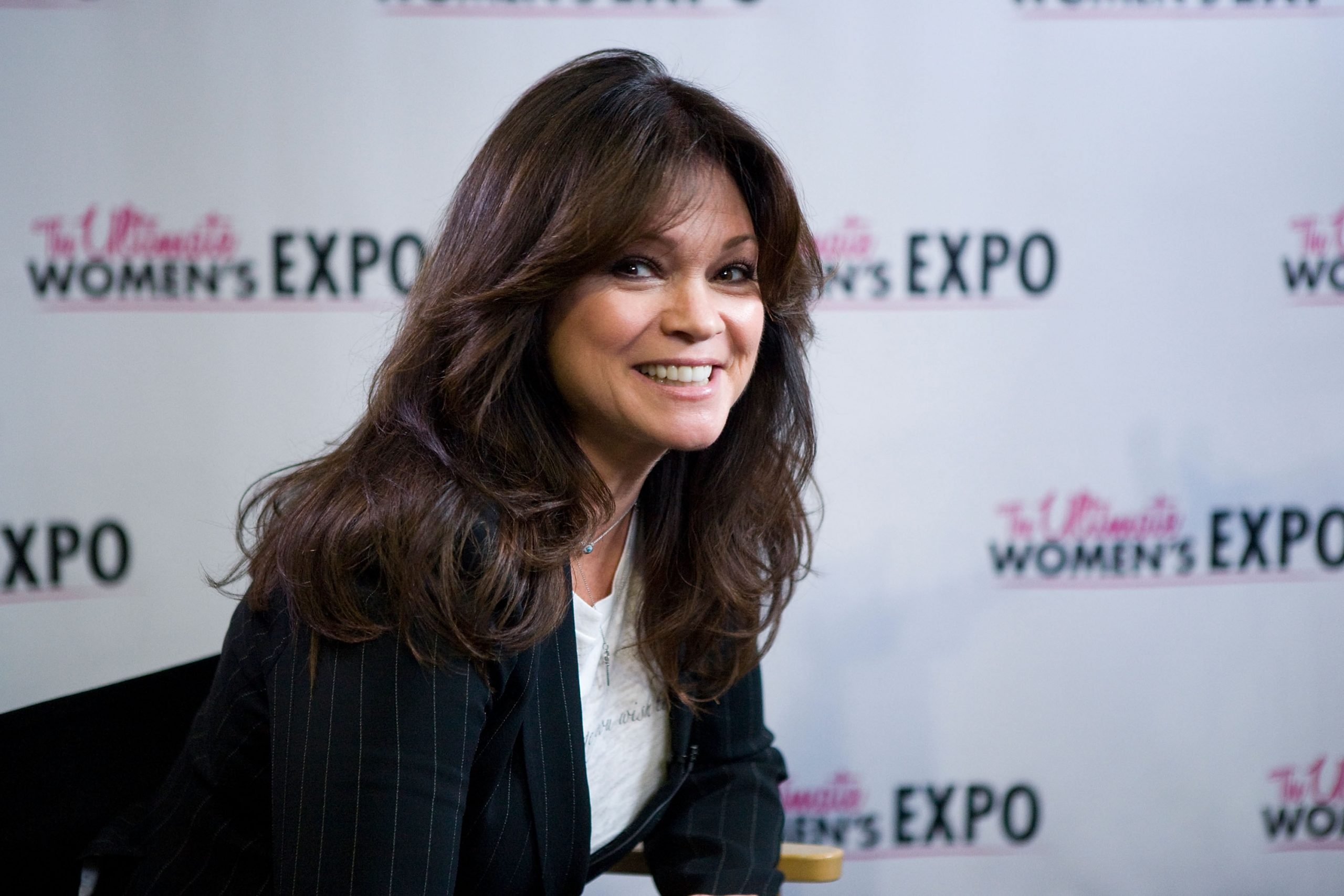 Bertinelli's mom's onion rings are a cherished memory for the actor
The former One Day at a Time star revealed on her website the history behind one of her favorite family recipes.
"I have memories of biting into a fresh onion ring when I was a little girl," Bertinelli wrote of the recipe she called simply, 'Mom's Onion Rings.' "After that delicious bite, I got up from the table and danced around the backyard, before returning for a second bite of onion ring—to me, that epitomizes the definition of happy food. Those are my mom's onion rings. One bite and I wanted to dance. I feel the same way about them today, and in fact, I took this straight from my mom's recipe box."
Bertinelli made them on her Food Network program, Valerie's Home Cooking, for her husband Tom, brother Patrick, and son Wolfie. While her family "didn't get up and dance, they did ask for more."
What you'll need to make Bertinelli's onion rings
The former Hot in Cleveland star notes that her version of the fried side dish tastes, "like classic onion rings, but the crust is lighter than a thick, traditional batter that consumes the onion. In fact, these are intentionally onion-forward. And oh-so-delicious. Get ready to make your own happy memories."
For this recipe (full instructions and ingredient quantities can be found here), you'll need a simple list of ingredients you may already have on hand: onions, vegetable oil, flour, cornstarch, paprika, cayenne pepper, lime zest, club soda, whole milk, one egg, and salt and pepper.
You'll also need a Dutch oven or a heavy pan deep enough to immerse the onions in hot oil.
How to prepare the Food Network star's family recipe
Bertinelli starts her recipe by slicing the onions ("You can use white or sweet onions, too— whichever you prefer"). The secret to perfection in her onion rings, she explained on The Rachael Ray Show, comes early in the recipe: "I tossed them in some flour. Basically, the flour that I'm going to make the batter with. The reason I do this, I did it about 25 minutes ago, is because I want them to sit and soak up all the moisture. I want them to get nice and crisp."
The batter is now prepped by mixing together the flour, cornstarch, paprika, cayenne pepper, lime zest, club soda, salt, pepper, an egg, and whole milk ("This is not a time to use low-fat milk" ). Bertinelli also noted that there's no need to overmix: "There's going to be chunks of flour in there; it really doesn't matter."
The onion rings are "dunked" into the batter and placed immediately into the oil: "I didn't put a lot of oil in here, it's just about an inch, an inch and a half. You don't have to deep, deep fry these." The rings are fried in the oil for "three or four" minutes, turning over once, drained on paper towels, and salted.
Enjoy Bertinelli's "Mom's Onion Rings" as a crunchy side dish or just on their own!