Valerie Bertinelli Reveals She Felt Constant Imposter Syndrome at Food Network Until She Won 2 Daytime Emmys
Food Network star Valerie Bertinelli went through constant bouts of doubt and insecurity as a new Food Network personality — until she won 2 Daytime Emmys.
While popular Food Network host Valerie Bertinelli has been with the culinary cable channel for years, she struggled for many of them feeling she didn't really belong there. She wrote in her recent memoir Enough Already of her relief at winning two Daytime Emmys and the validation they represented.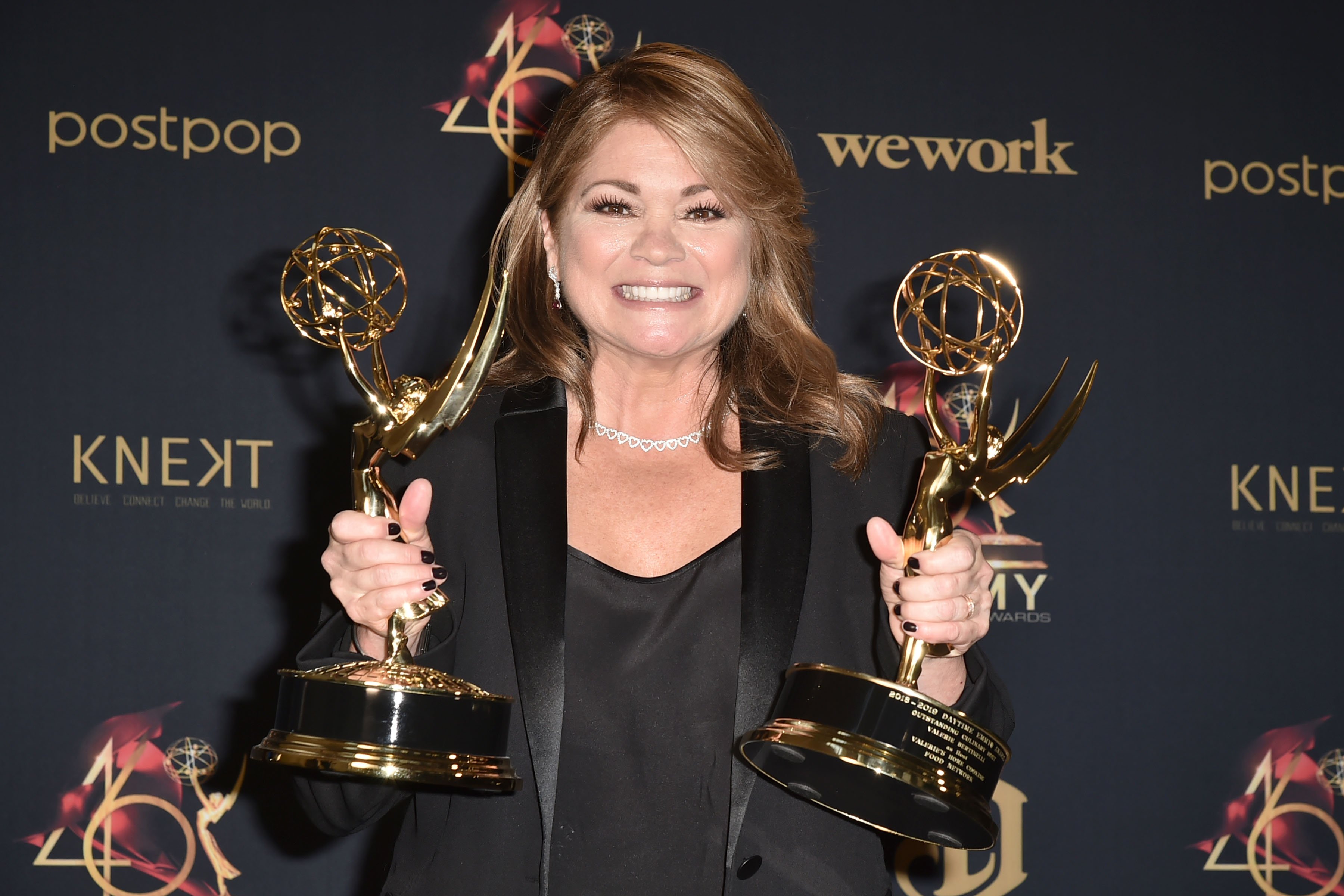 A visit to Italy inspired Bertinelli to approach Food Network
It was a 2010 trip to Italy with her husband Tom that inspired Bertinelli to talk with Food Network about "a series where we shared our experience traveling and eating fabulous meals," she wrote in her 2017 cookbook, Valerie's Home Cooking.
The culinary cable channel instead saw potential for Bertinelli to launch her own in-the-kitchen home cooking show. Before long, the actor found herself swapping scripts for spatulas and spoons.
"In May 2015, the week after shooting ended on Hot in Cleveland, I was practicing recipes in the Food Network test kitchens in Manhattan," she wrote in her 2022 memoir Enough Already. "The kitchens occupied a large floor atop the bustling Chelsea Market. My culinary producer, Mary Beth Bray, welcomed me with my own crisp, white, double-breasted chef's coat. It was personalized with my name stitched in blue cursive. It was a lovely gesture, but in no way did I think of myself as a chef, not then and not now all these years later. I was a cook learning how to cook."
Bertinelli felt like a 'fraud' at Food Network
The culinary program host wrote in her recent book that there was "one person" constantly sounding "a shrill note of criticism and doubt" when she began her Food Network career.
"Even though I was the only one who heard her, that was enough," she said speaking of herself, adding that her years as a Jenny Craig spokesperson only piled guilt on her: "After years of telling people what they could and couldn't eat to lose weight and stay slim, I felt like a fraud showing them how to make lasagna, quick bread, gumbo, and my Neapolitan holiday cookies."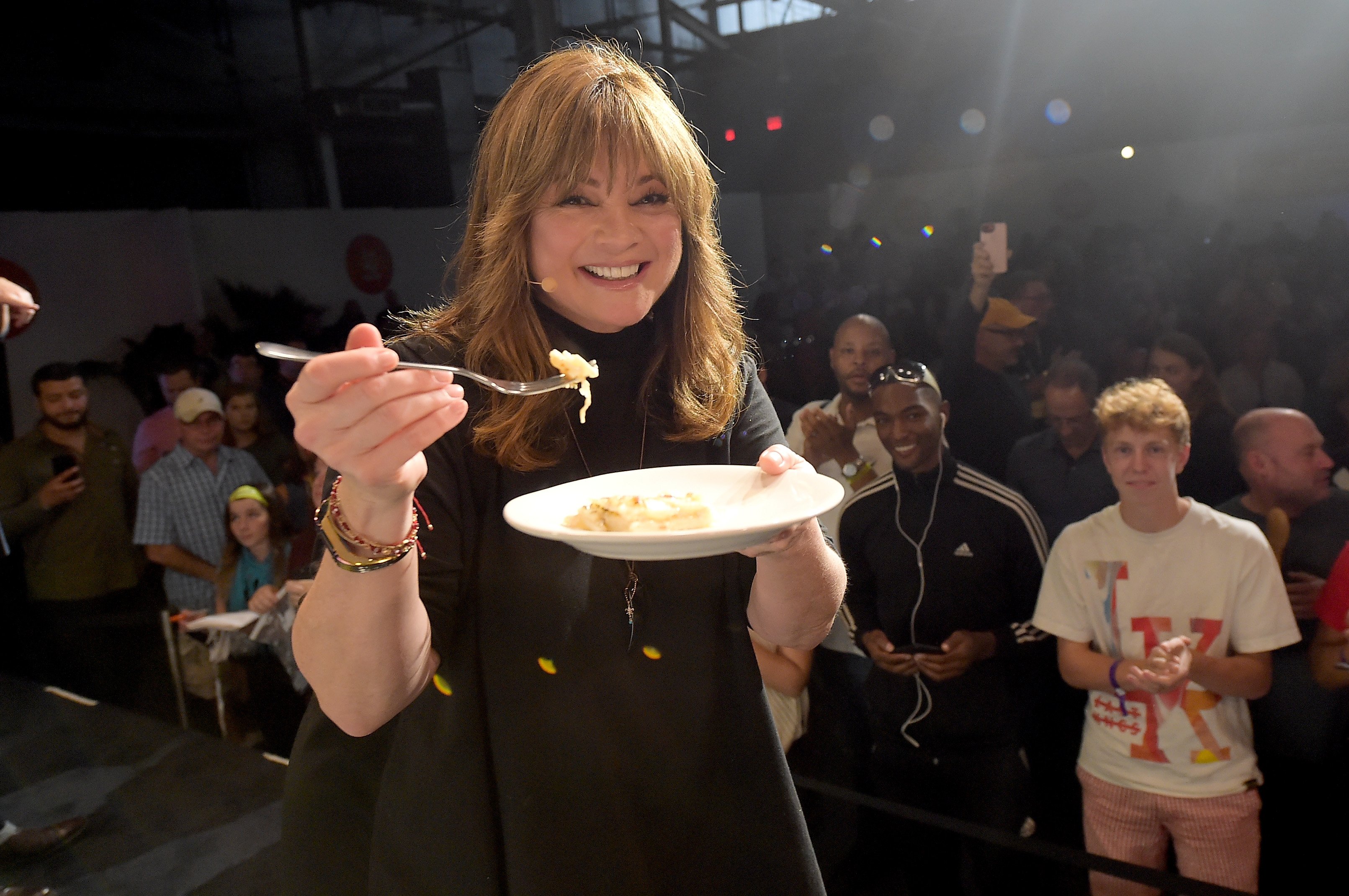 Bertinelli's 2 Daytime Emmy wins silenced her imposter syndrome
Seated next to Le Cordon Bleu-trained chef Giada De Laurentiis at the 2019 Daytime Emmys, Bertinelli wrote that she was prepared to "watch [De Laurentiis] go up and accept the award and I'm going to be okay with it because she deserves it. She's amazing."
Incredulous when Rachael Ray announced she had won the Daytime Emmy for Outstanding Culinary Program, the actor "burst into tears. I was in shock. Blinded by tears, I somehow made it up the stairs and onto the stage without tripping."
She needn't have returned to her seat because "a few moments later, I picked up my second Emmy of the night for Best Culinary Host." Inviting her producers to the stage, she wrote of realizing in hindsight that "gratitude is the staircase you climb to get to joy."
Bertinelli continued, revealing that she allowed herself to "bask in the validation bestowed by those statues, which I placed on the kitchen table, where they stood like superheroes ready to find off an attack by the dreaded foe known as imposter syndrome. … I am proud of them and all they represent, and that is okay."