Valerie Bertinelli Says Slow and Low Cooking Is the Way To Go – 'Let the Magic Happen'
Valerie Bertinelli wants you to take it slow – slow cooking, that is!
The Valerie's Home Cooking star wants you to dust off your slow cooker and put it to good use for a dinner that cooks while you take care of other things.
Plus, the celebrity chef has a recipe for you to enjoy whenever you're ready to let dinner cook itself!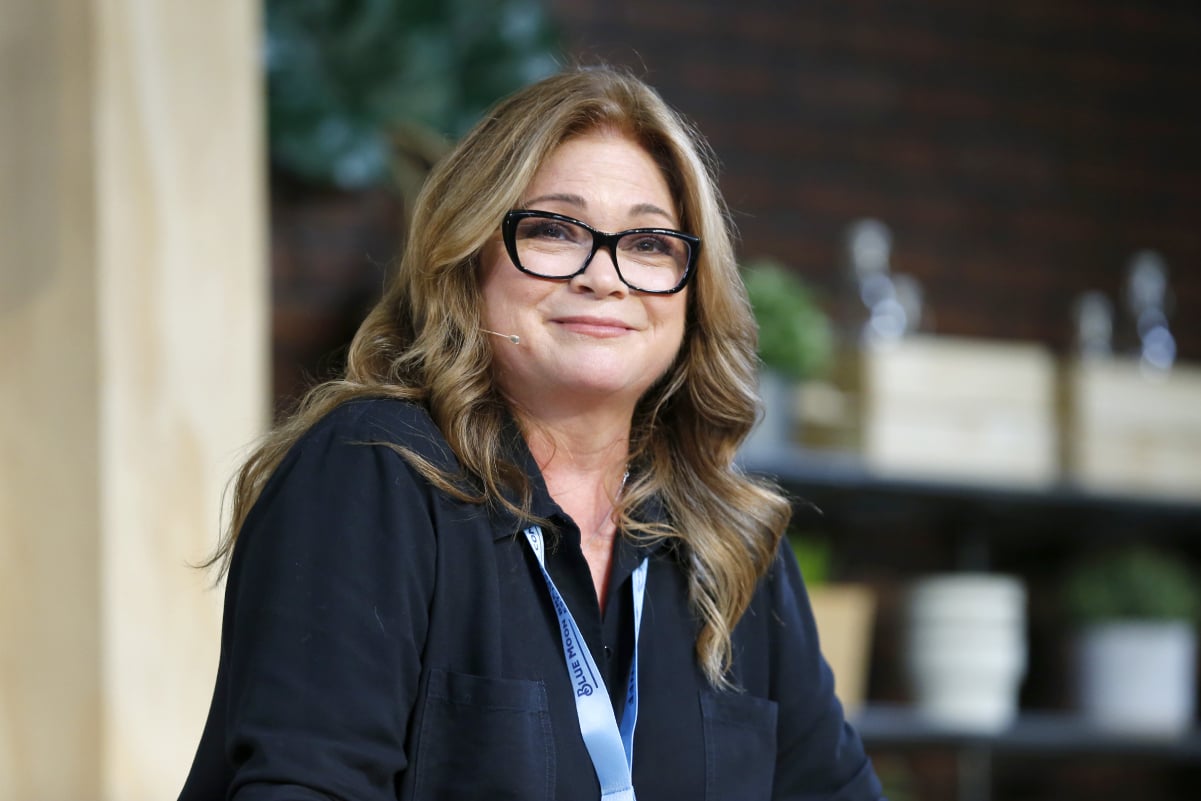 Valerie Bertinelli has been helping home cooks with a little help from her friends
Bertinelli and her Food Network co-chefs Giada De Laurentiis and Alex Guarnaschelli reunited at the start of what the World Health Organization eventually categorized as a pandemic.
Using Zoom, of course, the three got together in a 30-minute video called "Home Cooking with Three Italian Chicks" to help a home cook hitting a speed bump in her kitchen, so to speak.
Before any food talk could commence, De Laurentiis jumped in, asking Bertinelli about her perfectly coiffed hair.
"I have a question, Valerie, are you blow drying your own hair or is somebody blow drying your hair?" The Giada At Home 2.0 star was awestruck. Understandable, considering that the pandemic had made the availability of hair stylists scarce.
Once that was out of the way, the three chefs got down to helping the home cook prepare that meal for her family.
Bertinelli puts her slow cooker to good use
The One Day At A Time star posted on her Instagram account about a delicious meal she enjoyed that took very little hands-on time.
She wrote, "When I need to save some kitchen time after busy days of taping #KidsBakingChampionship, my slow-cooker and I become best friends. So, this weekend I'm tossin' a four-pound beef chuck roast into my slow-cooker for eight hours to cook up my delicious 'Italian Slow Cooker Beef Sandwiches with Giardiniera Aoli!'"
"My special homemade Italian seasoning slowly simmers into the meat, making each shredded bite tender, juicy, and packed with flavor! So pull out your slow cooker, kick up your feet, and let the magic happen!"
Valerie Bertinelli's Italian Slow Cooker Beef Sandwiches
This wasn't the former child star's first posted recipe during the pandemic. Being stuck at home has made fervent home cooks of so, so many and she shared as much as possible for their benefit.
She has also shared her recipes for Blueberry Cake, S'Mores Popcorn, Salted Caramel Chocolate Chip Cookies, Bucatini with Wilted Spinach and Lemon Mascarpone Sauce, and more, to grateful followers.
Her Slow-Cooked Italian Beef recipe calls for a boneless chuck roast, onions, garlic, and Italian seasoning. While that cooks for eight hours into a tender sandwich filling, Bertinelli then says to get started on the creamy aioli sauce that makes this sandwich sing.
The sauce features an egg, grated garlic cloves, Dijon mustard, olive oil, jarred pickled vegetables, and salt and pepper. Pulse all in a blender or food processor for a spicy relish that perfectly accompanies the beef filling.
Once your meat is done, Bertinelli suggests slathering your hoagie roll with the aioli, spooning in the beef filling, and tucking into an unforgettable dinner!