Valerie Bertinelli Shared Her '2nd Most Popular Recipe' on Food Network and It's the 'Flavor of Spring' on a Plate
Here's how to make Food Network star Valerie Bertinelli's '2nd most popular recipe' on the network's website.
Food Network star Valerie Bertinelli just posted on social media her second-most requested recipe on the foodie channel.
Once you see her earthy and vibrant creation, you'll agree that in this case, there's nothing wrong with second best.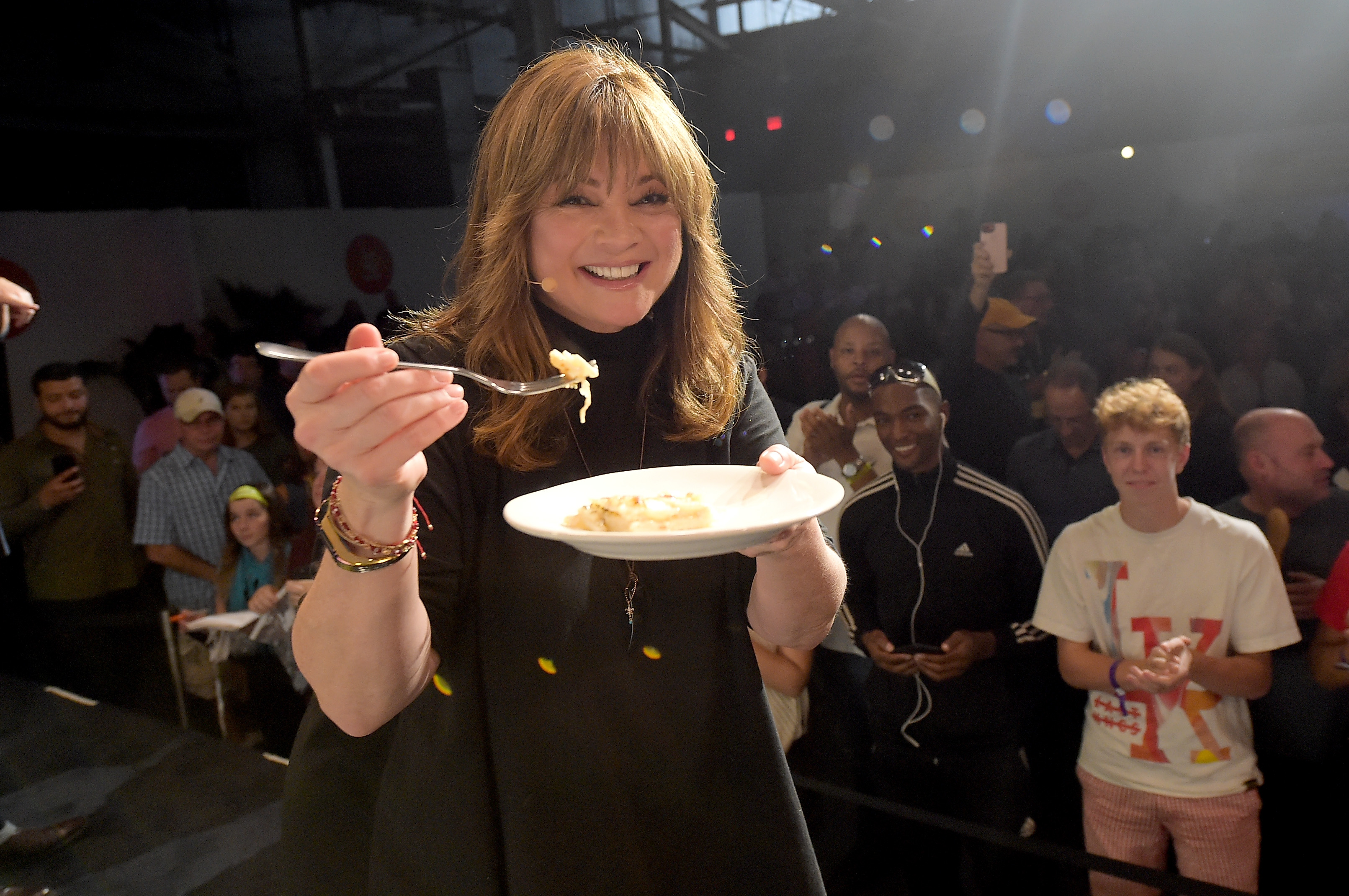 Bertinelli's 2nd most popular recipe on Food Network
The Valerie's Home Cooking star posted on Instagram recently a photo of her recipe that's quite popular on the Food Network website.
It's Bertinelli's Pea and Mint Risotto and it's the perfect dish for a springtime supper.
"Pea and Mint Risotto is my second most popular recipe on @Foodnetwork.com right now, so I thought I'd share!," Bertinelli wrote on her Instagram account. "The magic of this recipe must come from the minty flavor of spring… no, wait… it has to be the freshly grated nutmeg and parm… hmm… either way, this dish is so delicious! Give it a try!"
What you'll need for Bertinelli's Pea and Mint Risotto
On the Food Network site, fans showed the former One Day at a Time star their love for the simple and quick recipe.
"I love your recipes Valerie because you use lemon a lot," one wrote. "Just another one of your recipes that I am saving." Another noted, "The lemon and mint add a lightness to the taste. So good and I will be making this again."
The ingredients for this recipe are:
6 cups chicken broth
4 tablespoons unsalted butter 
1 tablespoon olive oil 
1 medium shallot, finely chopped 
1 small clove garlic, minced 
1 cup Arborio rice 
1/3 cup dry white wine 
1 cup frozen peas, thawed 
1/2 cup grated Parmesan, plus more for serving 
2 teaspoons fresh lemon juice 
1/8 teaspoon freshly grated nutmeg 
Kosher salt and freshly ground black pepper 
3 tablespoons chopped fresh mint, plus a few small leaves for garnish 
How to make Bertinelli's almost No. 1 recipe
First off, have the chicken broth in a medium saucepan at a low simmer.
In a separate skillet, add two tablespoons of the butter and the olive oil, melting over medium heat. Mix in the shallots and garlic until soft. Add the Arborio rice, stirring it frequently. Stir in the wine and simmer until it has evaporated.
Add enough of the chicken broth to the rice to cover it. Stir constantly until the rice has absorbed the liquid. Make sure the liquid in the rice is at a simmer. Repeat, covering the rice with broth and do this over and over until the rice has taken on a creamy and chewy texture (it's all right if you have broth remaining). This should take about 25 minutes.
Stir in the peas and heat through. Now add the Parmesan cheese, the rest of the butter, the lemon juice, and nutmeg. If necessary, stir in broth or water to keep the risotto from getting too dry. Salt and pepper the rice to taste and stir in the mint.
Pour the rice into a serving dish, sprinkle with more mint leaves and serve. Add Parmesan cheese if desired.
That's Bertinelli's No. 2 recipe on the Food Network site. Curious as to her No. 1 recipe? That would be her Rhubarb Jam Bars.