Valerie Bertinelli Shares How She's Doing These Days on Her Wellness Journey – 'Screw You, I'm Beautiful'
Valerie Bertinelli recently provided an update on the wellness journey she had begun on the Today Show.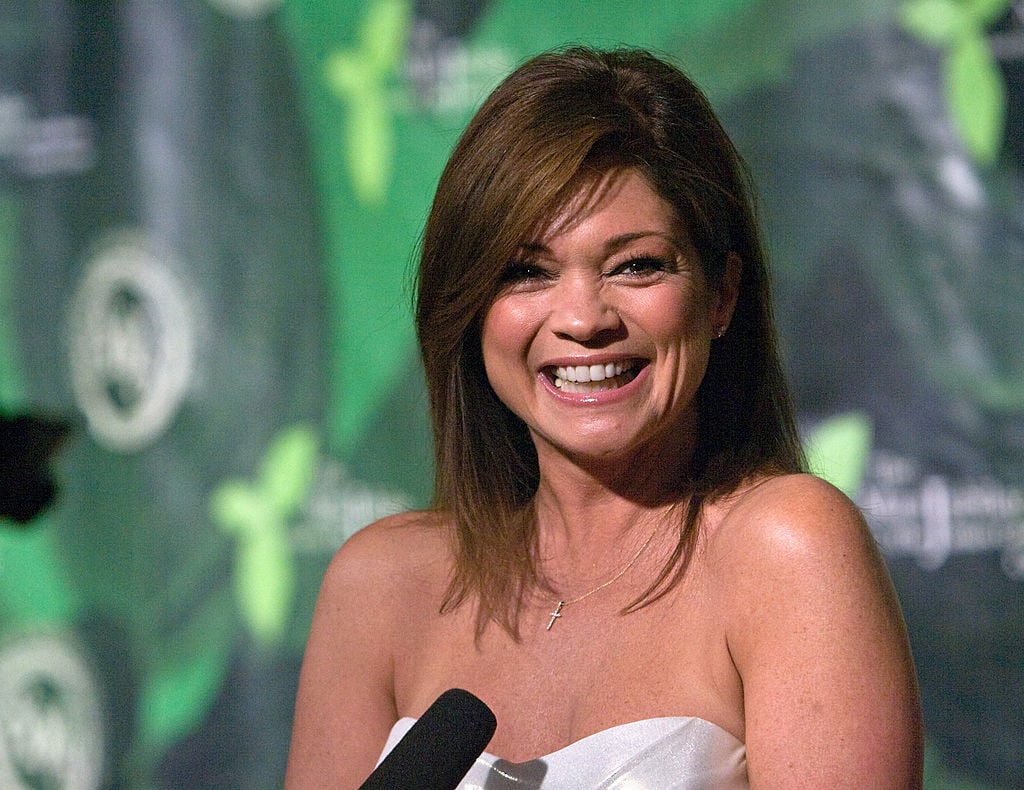 RELATED: Are Valerie Bertinelli and Eddie Van Halen Still Friends?
Although her in-person appearances on the show were temporarily sidelined by the ongoing pandemic, the former One Day At A Time star has news on how she's been, physically and emotionally.
Bertinelli's announcement on 'Today'
The Food Network personality announced in Jan. 2020 on Today her renewed efforts to lose weight and her intention to not just pursue physical fitness, but to dig deeper and find out what has kept her from maintaining weight losses in the past. She let viewers honestly know that it's hard for her, too.
RELATED: Valerie Bertinelli is Surprisingly Starstruck By This Person Every Time She Sees Him
She told Today at that time, in an essay on their website, "When you're busy taking care of other people you forget to take care of yourself. I'm an 'everything's fine' girl and pretending everything's okay. I've been working so hard for so long since I was twelve years old and doing what everybody wants me to do for so long. I just want to know what true joy feels like."
"I don't want to get through the hard times by eating it away anymore. I want to get through the hard times by leaning on people."
How she's doing now
In a May 2020 conversation with People, the mother of one provided an update on her wellness endeavor, emphasizing her renewed commitment to her wellbeing.
"I don't weigh myself as much anymore," she said. "I'll put on some jeans every once in a while to see how they feel. Why do I have to know what number I am? I know it's really about the internal work."
RELATED: Valerie Bertinelli Proves She is Queen of the TV Culinary Scene and Reveals Her 1 Most-Requested Dish
Commenting on her 2009 bikini magazine cover photo in the weekly magazine, taken after she'd lost forty pounds on the Jenny Craig diet, Bertinelli recalled how hard she worked to get to that fitness level – and regrets she didn't work as hard on her emotional health.
"There's a lot of pride and a lot of shame associated with that cover," she said. "I worked really, really, really hard. Physically definitely. I wish to God I had worked just as hard on my mental shape."
Bertinelli is proud of women's body positivity today – and chases after it for herself
Women's body image pride today inspires Bertinelli, a factor she wishes had existed when she was in her teens in the 1970s.
"It would have been nice to have had (role models) like that when I was growing up to look up to," she said. "It doesn't freakin' matter what size they are. They glow from within. If someone does say something about their body, they can say, 'Screw you, I'm beautiful.' I would love to be able to say those words."
RELATED: Who is Food Network Star Valerie Bertinelli's Husband, Tom Vitale?