Valerie Bertinelli's Baked Pumpkin Doughnuts Have 'All Those Beautiful Flavors of the Fall'
Celebrate the fall season with Food Network star Valerie Bertinelli's cozy, and easy-to-make Baked Pumpkin Doughnuts.
Nothing says fall like a doughnut in one hand and perhaps a mug of warm apple cider, tea, or coffee in the other. Kick off the autumn season the right way with Food Network star Valerie Bertinelli's easy-to-make Baked Pumpkin Doughnuts. Here's her recipe.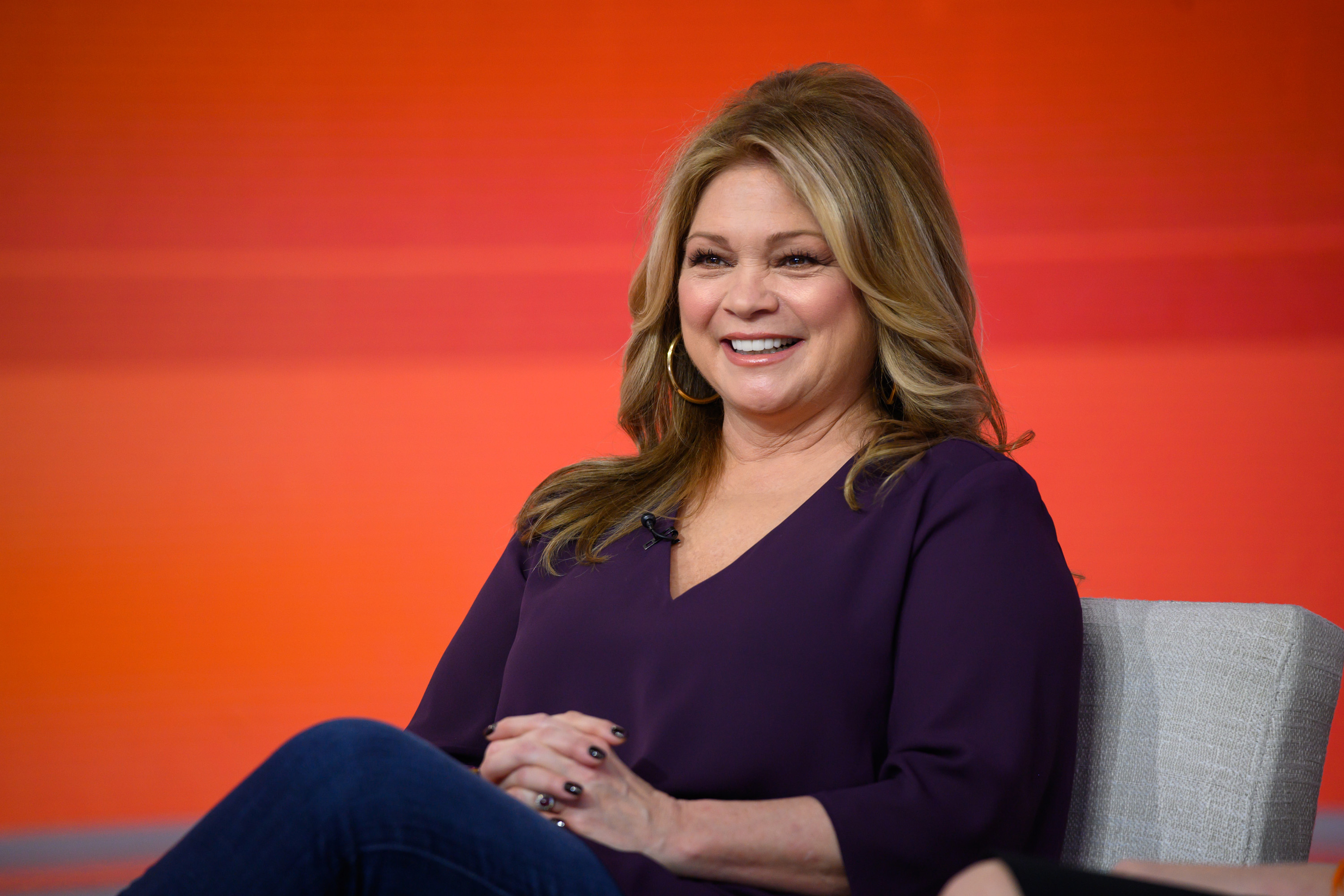 Have these ingredients on hand for Bertinelli's Baked Pumpkin Doughnuts
The ingredients list for these pumpkin doughnuts (full ingredient quantities can be found on the Food Network site) doesn't contain anything overly fancy. Just regular pantry items that you can throw together and use to create this seasonal treat.
You'll need: flour, pumpkin pie spice, baking powder, salt, one 15-ounce can of pumpkin puree, sugar, vegetable oil, melted unsalted butter, vanilla extract, and eggs.
The only special equipment you'll need are three six-cup nonstick doughnut pans.
How to make her Baked Pumpkin Doughnuts
Bertinelli in the Food Network video for this recipe assures home cooks: "I'm not going to fry them, and they're going to taste just as good. I think, actually, even better. And they've got all those beautiful flavors of the fall."
The former Hot in Cleveland star also shared that her mother "would fry her doughnuts. But you don't always have to fry doughnuts. They're cakes, basically. And they have these great baking containers that are the shape of doughnuts. So you're getting a pumpkin pie in a doughnut!"
Preheat your oven to 350 degrees F. The flour is combined in a bowl with the pumpkin pie spice, of which Bertinelli says "You can make this yourself. You can just put together your cloves, your cinnamon, your nutmeg, your ginger, your allspice." Add the baking powder and salt, and whisk the mixture together.
In a separate bowl, the eggs, pumpkin puree ("Not pumpkin pie filling, there's a difference. Pumpkin puree is only pumpkin"), vanilla, sugar, melted butter, and vegetable oil are combined. The dry ingredients are stirred in with the pumpkin mixture ("It smells like pumpkin pie") and once the batter is combined, it's spooned into the doughnut pans. The Food Network host offered a tip to make them look extra uniform after they're done baking: "I get my finger nice and wet; I just want to flatten them a little bit. The water will also help them not get too brown on top."
The doughnuts bake for just 15 minutes and once they've completely cooled, they're covered with a cinnamon-sugar glaze. The baked goods are brushed first with melted butter and then in the, you guessed it, cinnamon and sugar mixture ("If you like more cinnamon, go to it; I will not judge").
Reviewers devoured Bertinelli's autumnal treats
These doughnuts are perfect to observe the first day of fall, as reviewers on the recipe's Food Network page noted.
"Very good! I really liked all of her suggestions. Like the warm water trick. I added more spices to the batter, I like it extra spicy!," said one reviewer.
Another home cook agreed, writing, "This is such a great recipe. Became an instant tradition. Thank you so much for sharing it."
Start your own fall tradition with a batch of Valerie Bertinelli's Baked Pumpkin Doughnuts!